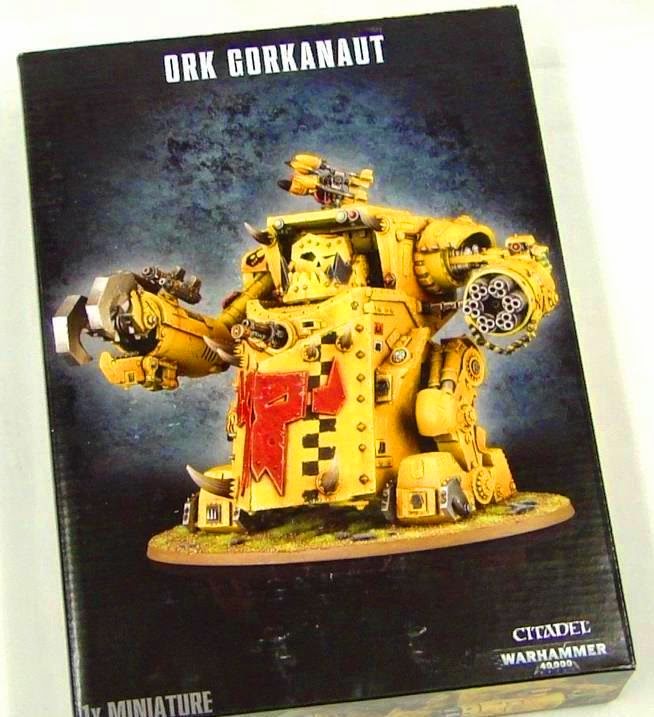 Love it or hate it, the Gorkanaut may just be coming soon to a tabletop near you!

Today we take a first look at the new Gorkanaut and there doesn't seem to be any inch of this model that does not contain some sort of detail.
Retailing for $105, the new kit comes in the new "Black Box" styled packaging that debuted with the Eldar release last year, and consists of just three sprues of components.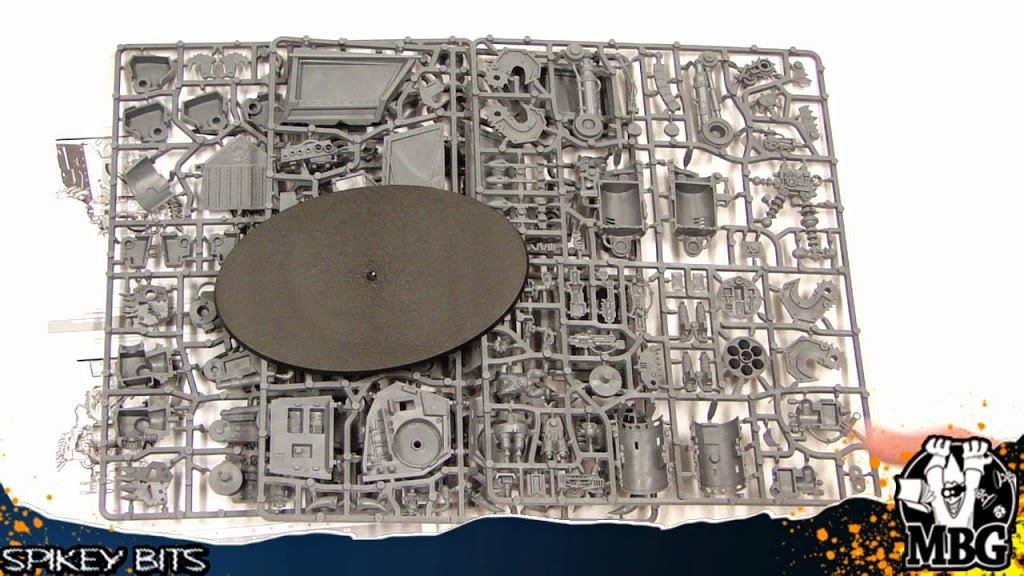 Three (or six squad sized sprues) seems to be the magic number where Games Workshop likes to be when releasing a kit, anything bigger seems to get expensive for everyone. It does also indeed mount to the new "Knight" sized oval base as show above.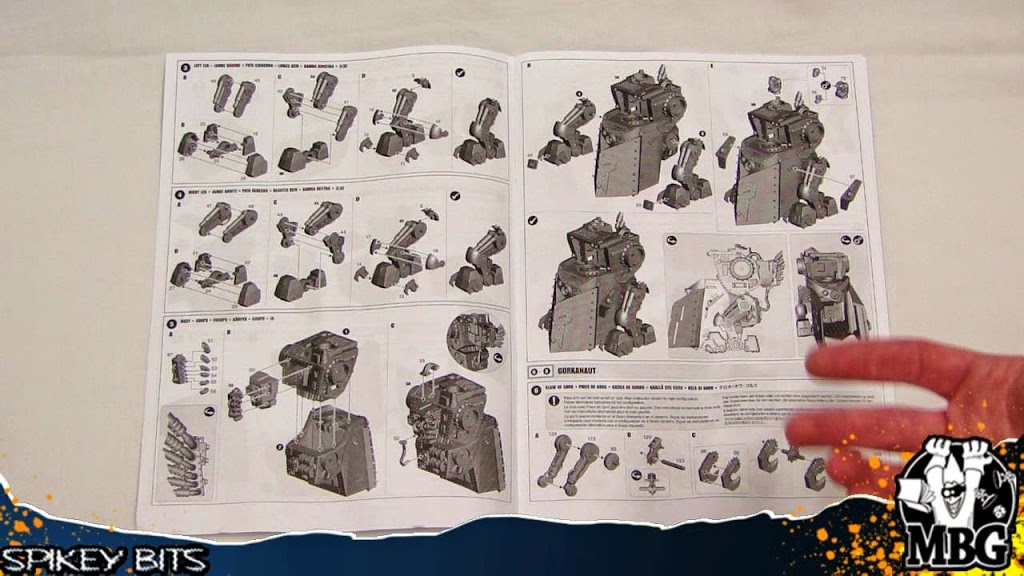 I really dig all the extra components that it comes with for customizing the armor plates, and transport doors.  Plus with all the left over weapons from making one, you can make a second even cooler looking. Heck you can even kit bash it with the Stompa model to give it some serious upgrades!
Now if we can just figure out what to use its minuscule transport capacity of six for?
Complete with its "Spruce Goose" bomb bay doors, this is the big kan that seems to be going places.