DUST Tactics: Two New Games in One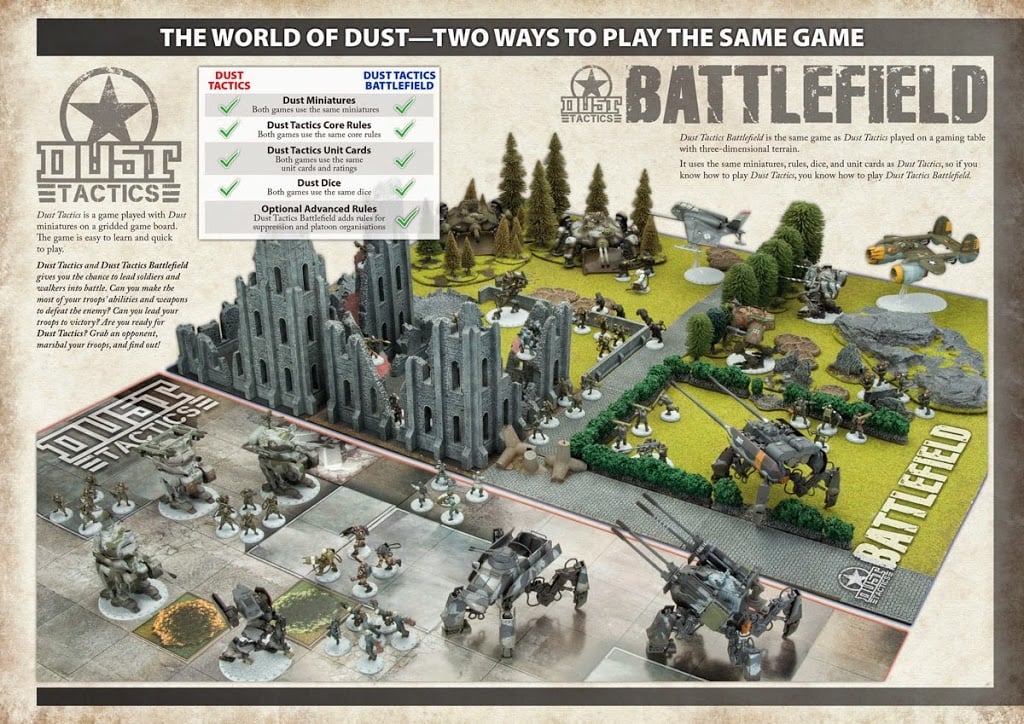 Here's why EVERYONE should take a look at the new DUST Tactics rulebook no matter what game you play:
DUST Tactics has a new totally refreshed rulebook and two ways to play – as a boardgame AND a new free movement full wargame played on a wargaming tabletop. Now everyone from board game fans to "grand wargamers" have something to cheer for:
Next up, don't forget about
Here's a glance at the just a few of the products available as part of the campaign and remember you can pick up entire base coated, or fully studio patined versions of these while the Kickstarter is still on.
~I STRONGLY invite everyone to check out the new DUST Rulebook the next time you are at your FLGS. At only $30, its too good of a deal to pass up.