SHOWCASE: Ultramarines Stormraven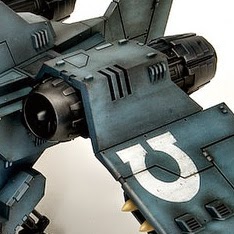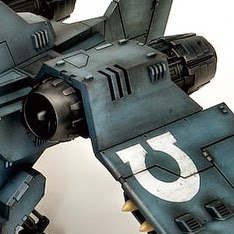 Today we bring you a Stormraven of Ultramar – maybe the best I've ever seen! Behold!
Work by The UnrealisticArtist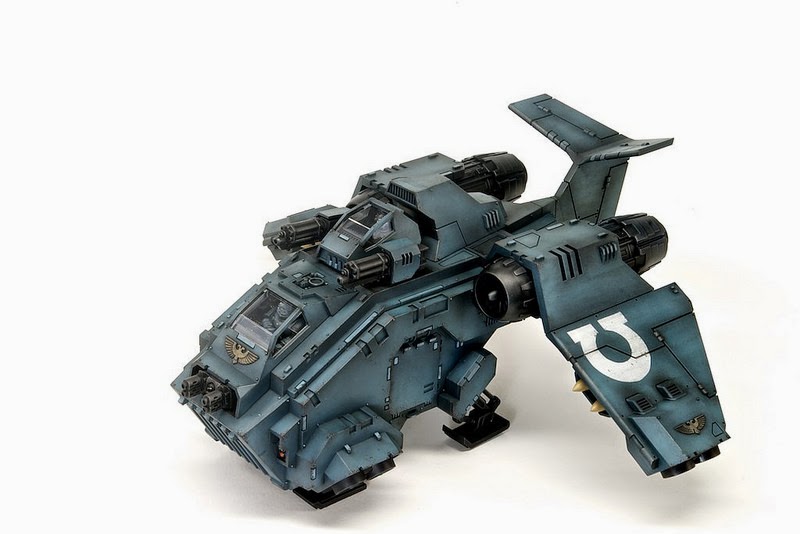 There are still some people out there who don't like airbrush work, but I'm certainly not one of them. The number one feature of this model is the incredibly narrow and understated palette the artist chose.
The muted, subtle blue stands out from the cartoony blue we usually see the Ultramarines in, and grounds the piece, giving it a "real world scale-model" feel. I could easily see this model in a diorama on a tarmac surrounded by maintenance equipment and crew.
I think the #1 comment I read on this model is a reader who said it reminds him of a Forgeworld Color Plate image brought to life.
Here are some comments on the project from the artist:
I wanted a very de-saturated blue, a kind of moody, cinematic colour instead of the bright shiny GW ultramarine blue. I was inspired a while ago by this guy, who is AMAZING! So that pointed me in the right direction but I ended up using different colours.

First of all the whole thing was primed in black, then given a base of Vallejo Dark Sea Blue. For the next layer I mixed in some Vallejo Mediterranean Blue to the Dark Sea Blue (roughly 1 drop Med Blue for every 2 drops Dk Sea Blue). Then for the next layer I added a little Vallejo UK Azure and then the next layer I added some white (I forget the exact ratios) until I got the effect I wanted.

After that I added some lighter shades to the very small panels for variation added a dirty wash and some chipping. All the edges also got a rub-down with graphite to give that metallic feel.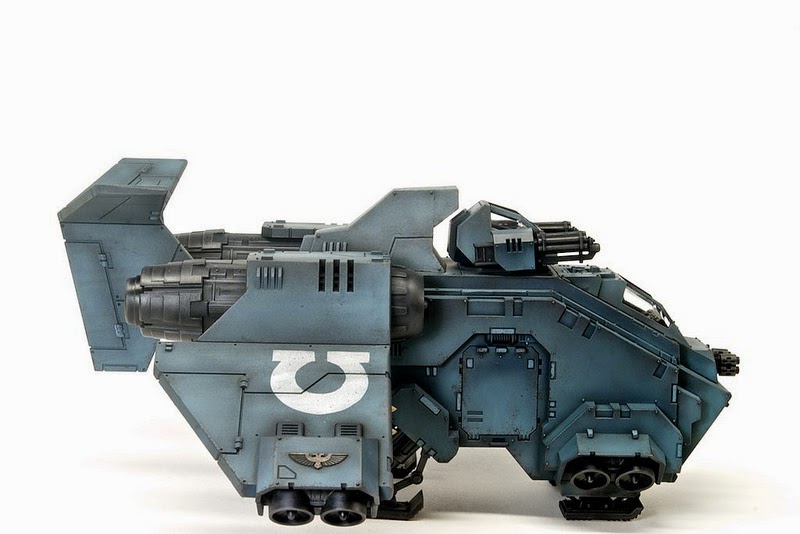 Subscribe to our newsletter!
Get Tabletop, RPG & Pop Culture news delivered directly to your inbox.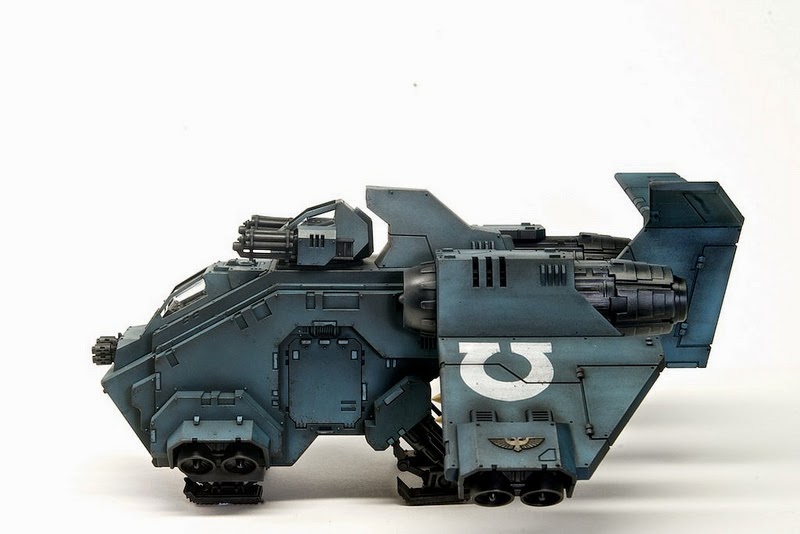 BRAVO – The work of an artist!