We still haven't seen a hint of the new book yet, BUT there was a neat little spoiler shot of what looks like a new Big Mek / Warboss kit. (like issue #18's Mega Nobz).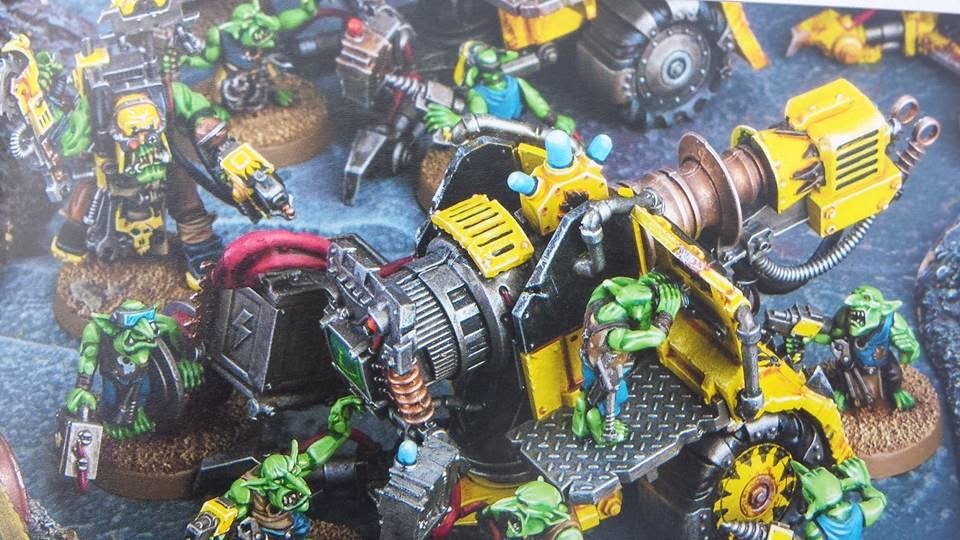 I'm hoping that guy in the top right is indeed a new kit of some sort!
The big draw for this article was indeed the rules for the new Mek Guns themselves, and as the rumored the Trakor Cannon seems to be as good as advertised.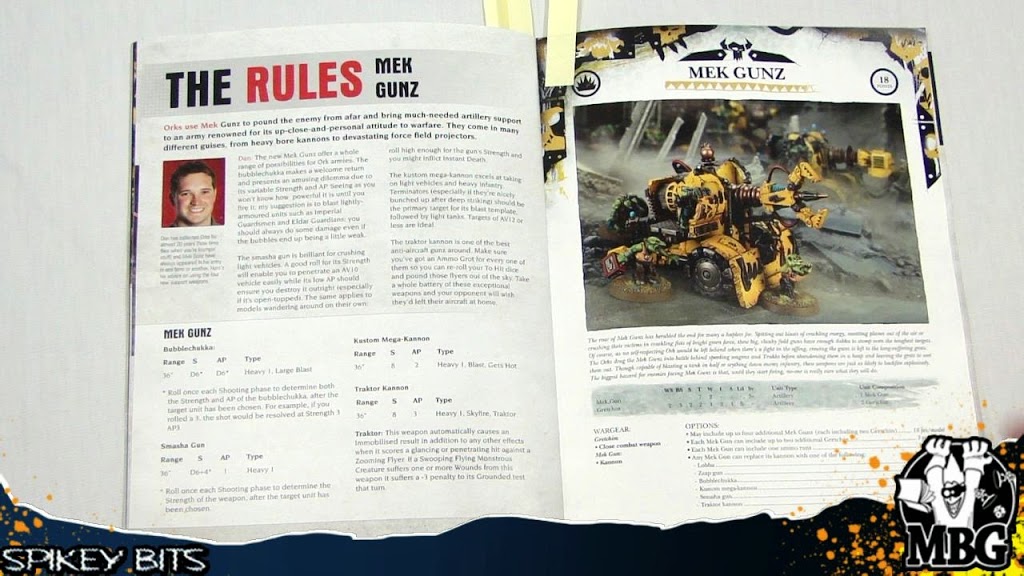 Plus with the ability to field them in squads of five, and hit on 4's, we may have just seen the last nail get hit into the coffin for a few popular army builds.
The rest of the issue was still mostly all Orks, and there another Paint Splatter article on painting the new Shokk Attack gun components, which was pretty good IMHO.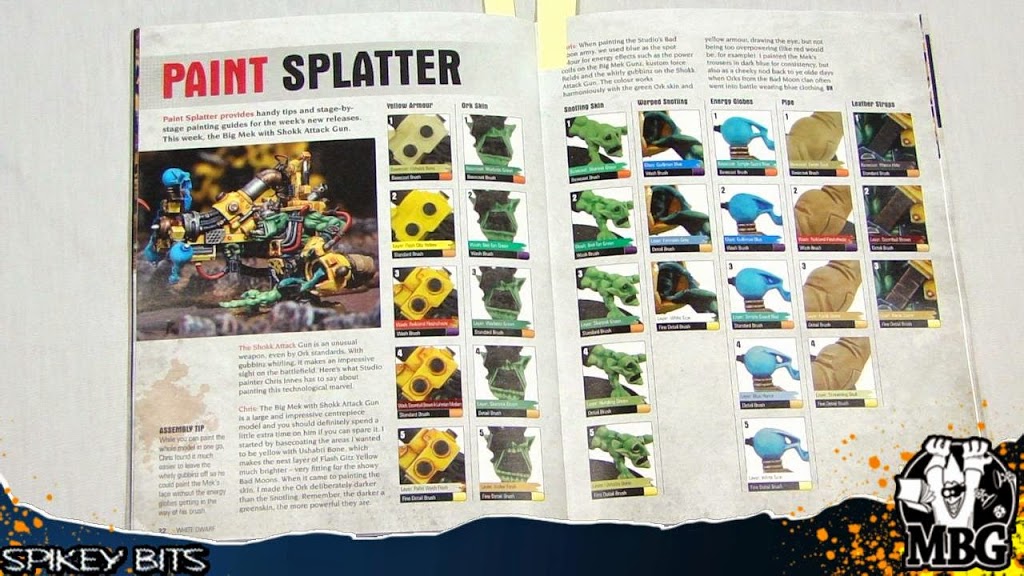 I really can't wait to see if anything else cool comes with the Shokk Attack gun kit as well.  Right now it looks got, BUT may just be a tad over priced if it's just the one figure IMHO.
Check back here next Monday for the more hot new 7th Edition ORK releases!