DEEP THOUGHT: Is Wargaming Going Pre-Painted?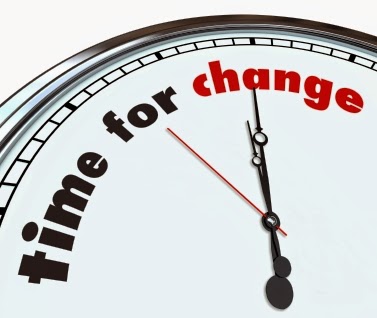 With the rise of successful pre-painted miniatures wargames, is the industry headed for a big shakeup?

The Not So Distant Past
Once upon the time the conventional wisdom in the industry said that pre-painted minis were a death sentence. If you wanted to make a "real product" you would avoid the concept like the plague.
Sure it might make your game easier to adopt, but it would just be kids who picked up the pre-paints and they weren't "real gamers". Because remember "real gamers" love all that assembly & painting hobby stuff that goes along with the minis.
And that worldview was pretty much accepted for the last ten years. But lets be honest – a large part of it was probably due to these guys:
X-Wing The Miniatures Game was the breakout game of 2013 and looks poised to be a repeat in 2014. Just ask your friendly FLGS how easy it is to keep the latest waves of ships in stock. If there is a sweet spot to be had in wargaming between quality of miniatures, easy rules, deep tactics, and a killer license, FFG may have found it.
Then take Paulo Parente's DUST universe which sells miniatures base coated with decals applied out of the box, with a premium pre-painted range that arrives on your doorstep looking like this:
The dangerous thing for the traditional on the sprue games is the incredibly low barrier to entry these newcomers offer. Once you've seen a group of gamers playing X-Wing draw in a newcomer, who literally pulls ships off the shelf, buys them and is in the game ten minutes later, you can appreciate the potential for viral growth a quality pre-painted range allows. It's the traditional games high barrier to entry that can hamstring them if they aren't careful (I'm looking at you Warhammer Fantasy). Expecting a new gamer to shell out hundreds only to have to slog through months of painstaking hobby effort before coming to the tabletop is a harder and harder sell each passing month.
Certainly the technology for pre-painted quality is here and I can only see more of this type of thing in the future. As an example of technology take a close look at these toys:
This is a line of collectible plastic toys out of Japan. On first hand they don't look terribly impressive. But note that these are in 1:144 scale and most are barely bigger than a single Terminator. Also, these planes are over 5 years old! They contain screen printed marking that most hobbyists simply cannot reproduce by hand.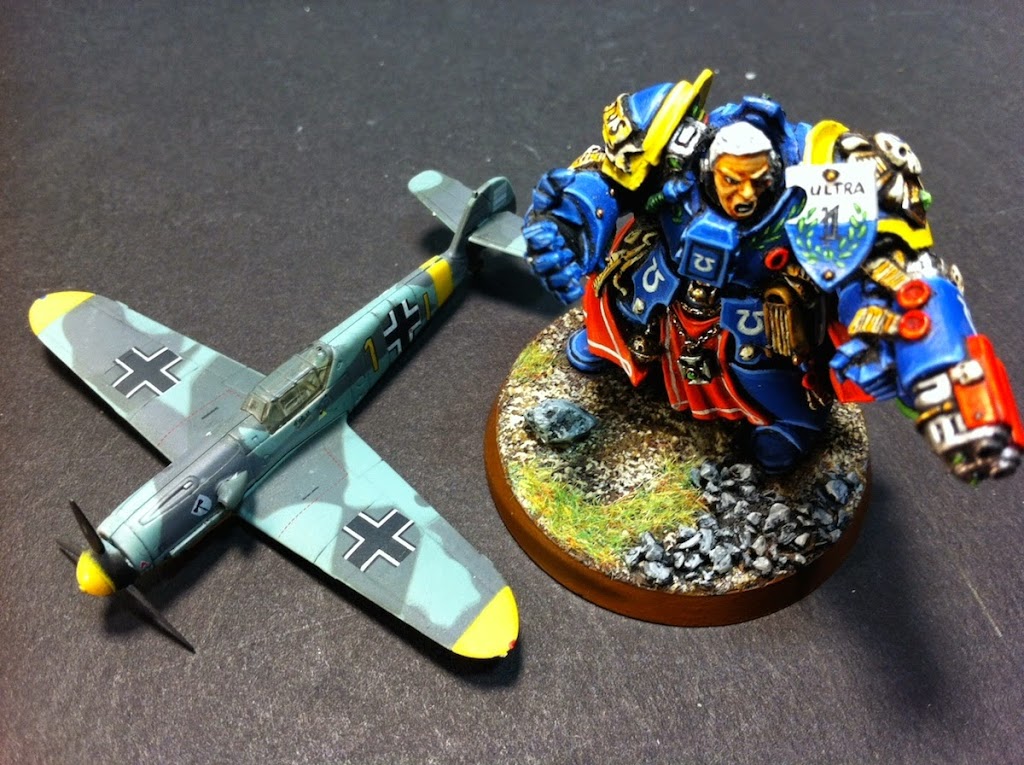 Zoom in for a look at the plane's markings – could you match that?
Fast forward ten years from now and ask yourself what will be possible with printing and painting technology.
So what's your opinion on pre-painted minis? Heresy, or the shining future?