Space Wolves: A Close Look at Murderfang!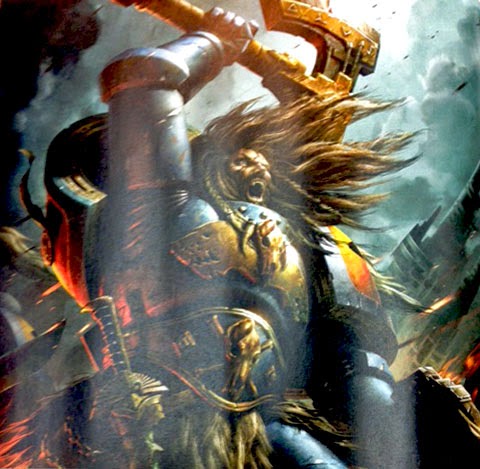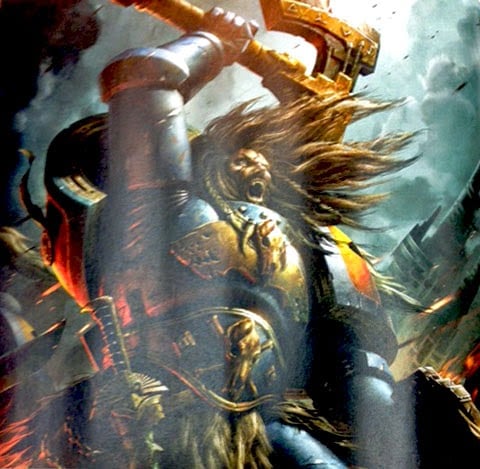 OK, get ready to see this guy all over the tabletop. Murderfang is packing some mean rules: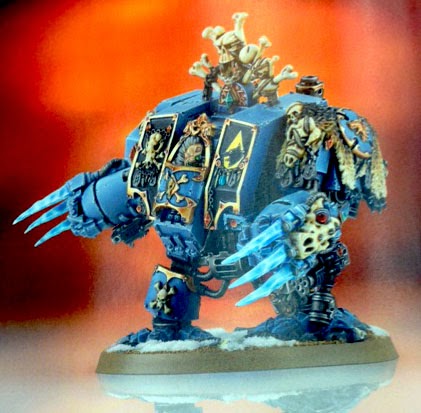 Murderfang (The Curseborn)
Costs: Same as an Ironclad Dread
WS:5 BS:3 S:6 AV: 12/12/10 I:4 A:4 HP:3
Vehicle, Walker, Character
2x Murderclaws (S:7 AP:2, Melee, Master-crafted, Shred, Specialist)
(Murderclaws include built in Stormbolter, Heavyflamer)
Searchlight
Furious Charge
It Will Not Die
Rage
Rampage
Murderlust (ignores stunned/shaken)
May take a Drop-pod
Have at it Space Puppies!