40K: Grey Knight Launch Products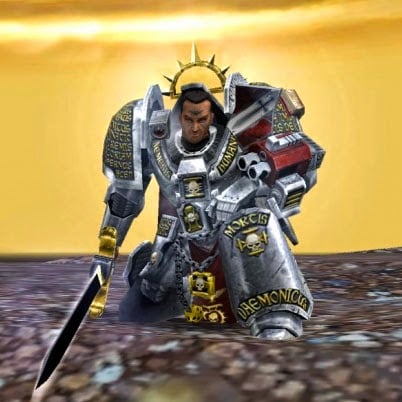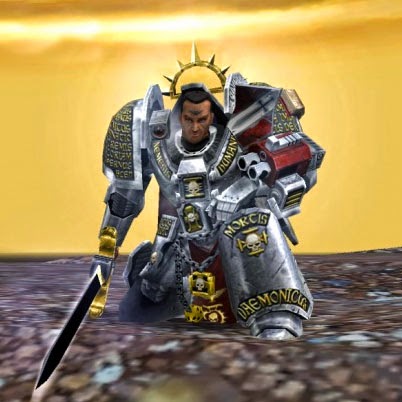 Here come the Grey Knights out of nowhere – their launch products are even stranger…
We have a couple sources on this one.
One of Gary's birds said:
All Pre-Orders August 16th
Release Date August 23rd

Sanctus Reach
Sanctus Reach: Hour of the Wolf $49.50 Hardback

Space Wolves
Warriors of the Fang $170 Plastic box
Space Wolves Skyclaws $37 Plastic box
Space Wolves Long Fangs $37 Plastic box

Grey Knights
Codex: Grey Knights $49.50 Hardback
Codex: Grey Knights (limited edition) $110 Hardback Book (web only)
Datacards: Grey Knights $8 Cards
Grey Knights Purifier Squad $33 Plastic box
Grey Knights Strike Squad $60 Plastic box
Grey Knights Paladin Squad $50 Plastic box
Grey Knights Nemesis Dreadknight $53.75 Plastic box
Grey Knights Land Raider $74.25 Plastic box
Grey Knights Venerable Dreadnought $46.30 Plastic box
Grey Knights Stormraven Gunship $82.50 Plastic box

Black Library
Horus Heresy: Horus Rising $9.99 Novel
Grey Knights Omnibus $17.50 Novel
Sanctus Reach: Blood on the Mountain $24 Novel
Sanctus Reach: Volume 2 $90 other book (web only)
JGolden says:
Just got a confirmation that there will be a hardback codex and a web only limited edition.

Also:

Grey Knights Datacards
Grey Knights will be reboxed as Purifiers
GK terminators reboxed as Palidins
Specific GREY KNIGHTS LAND RAIDER
Specific GREY KNIGHTS VENERABLE DREADNOUGHT
Specific GREY KNIGHTS STORMRAVEN GUNSHIP

This is all right from the order form. Everything will be out at the same time AUG 23 (Pre-order AUG 16)
So the big question is: Exactly what does "Specific Grey Knights" mean? Are we just looking a large set of reboxings, alongside a new codex and cards (that will be missing about 1/3 of it's previous units)? If so that would be one of the most underwhelming codex releases in recent memory for a 40K army.
Or, are the GK Land Raider, Venerable Dread, and Stormraven somehow going to be different than their generic counterparts??
~ I think we should be finding out in the next couple days based on recent history…
Subscribe to our newsletter!
Get Tabletop, RPG & Pop Culture news delivered directly to your inbox.