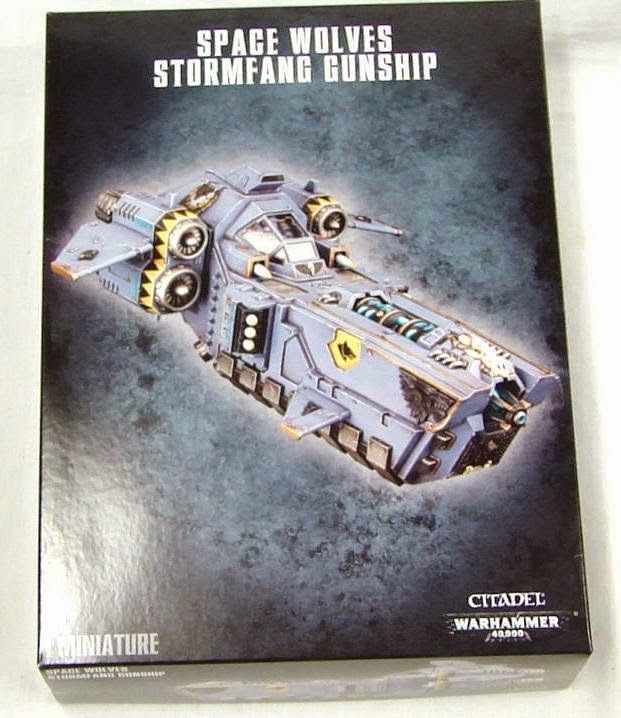 The wolves are flying in style now! Checkout one of the most unique kits of all time, the Space Wolf Stormfang Gunship.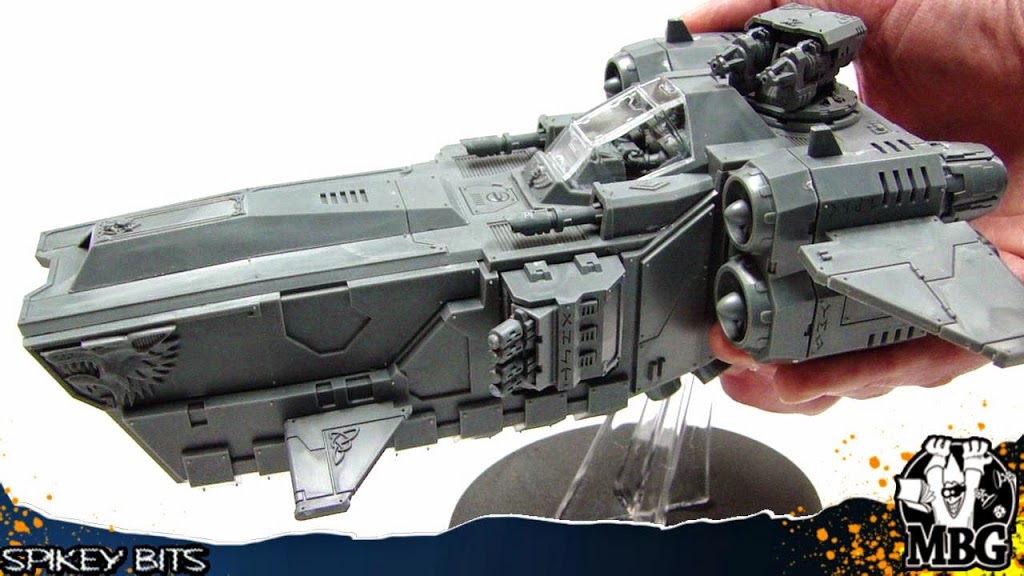 When built this thing is about the same size as a Stormraven, but sits lower on its flying base. It's design allows the sponson weapons full 90 degree line of sight forwards and to the side, but the top fixed weapon system (Lascannon or Stormhammer missiles) can only see far forwards and may have a hard time engaging ground targets. The inside crew compartment is cavernous and even has a detailed engine at the rear similar to how the Land Raider kit is set up.  Each of the sponson weapons can rotate, and the front assault ramp when constructed as a Stormwolf transport swings down as well. The kit also comes with a ton of extra bits in the form of wolf glyphs, pelts and some standards that could easily be used as storm shields if the need arose.
What I like most about it, is the real world styling that Games Workshop managed to tie into the model itself.  Would it even fly using the normal conventions of flight? Probably not, but in the far future there may only be magic and techno-sorcery left to power things anyways!
 – Or I guess they could just have a pair of Thunderwolves drag it around! 🙂