The Chamber Militant of the Inquisition Returns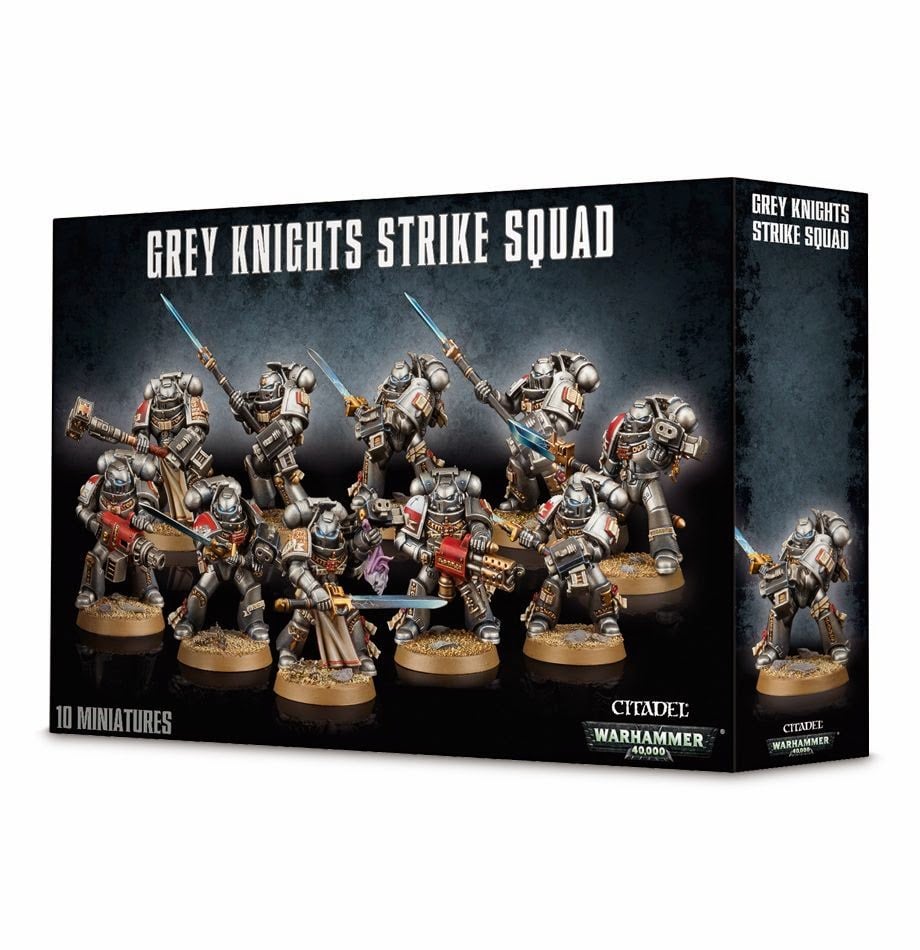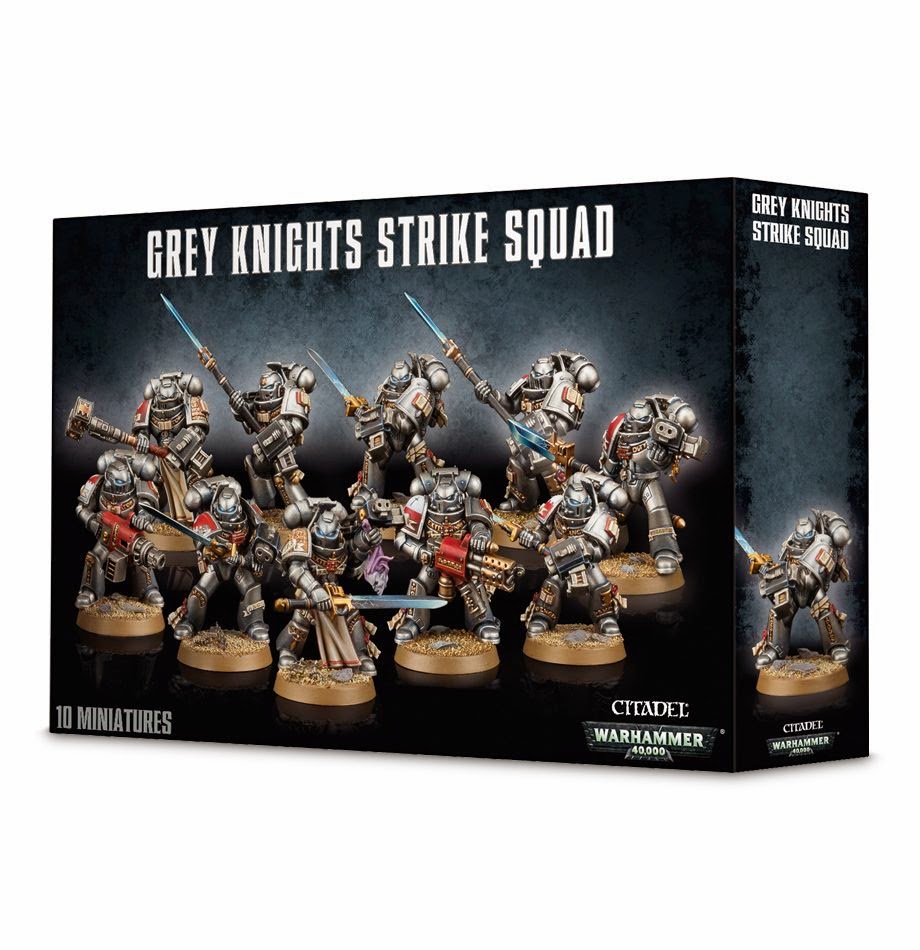 Need an exorcism by sword? This week's new releases might be of some help….
The Grey Knights are the most mysterious of all the Imperium's many organisations and Grey Knight Strike Squads often form the vanguard of an assault.
This multi-part plastic kit contains ten Grey Knights with Nemesis force swords and the option to build one of them as a Justicar.There is an array of weaponry and unit upgrades including Nemesis falchions, Nemesis force halberds, a Nemesis Daemon hammer, a Nemesis warding stave, two psycannons, a psilencer and an incinerator.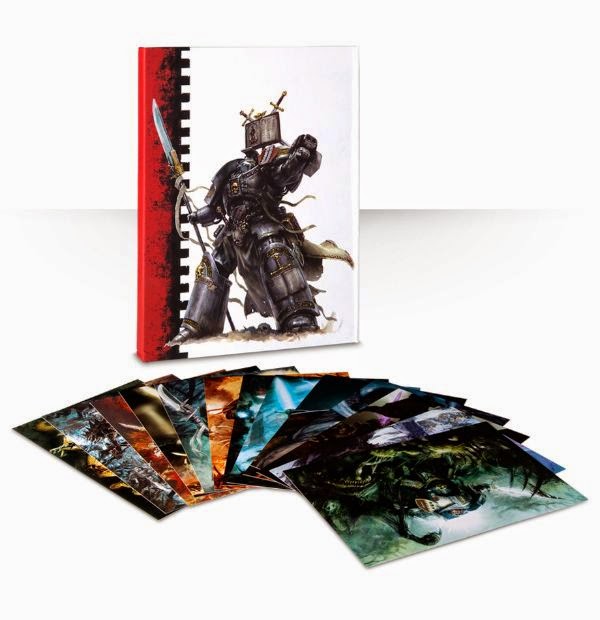 The Codex: Grey Knights Limited Edition is the ultimate collectors item for devoted Grey Knights fans. This Webstore Exclusive Codex is limited to just 1500 individually numbered copies worldwide.This silver-edged Codex is bound in a hardback magnetic cover. When you open the cover you are greeted by the text free, gloss-varnished image that appears on the cover of the standard Codex: Grey Knights. Additionally, this edition includes an art folio containing 13 full-colour prints of Grey Knight artwork.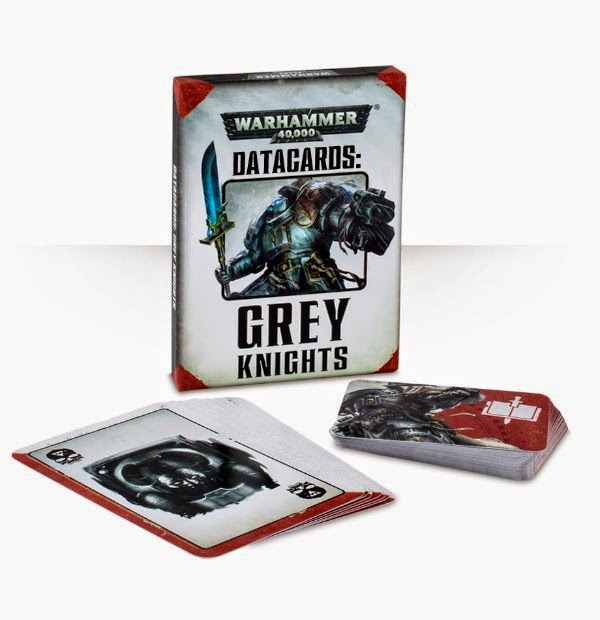 Datacards: Grey Knights contains the seven Daemonology (Sanctic) psychic powers cards and a deck of Tactical Objectives cards. This deck of 36 cards replaces the first six cards of the standard deck with the six Grey Knights exclusive objectives from Codex: Grey Knights.
Only available while stocks last this deck of cards provides easy access to the Tactical Objectives found in Warhammer 40,000: The Rules and Codex:Grey Knights.
Also new this week…

Warriors of the Fang $175.28
With an abundance of ferocious Space Wolves – including the rebellious Skyclaws and the veteran Long Fangs – all under the fearless command of a Wolf Guard Battle Leader.
Sanctus Reach: Volume 2 $91.82
Hour of the Wolf is the epic conclusion to the Sanctus campaign and Sanctus Reach: Volume 2 combines this campaign supplement and a small format edition of the Stormclaw campaign supplement (previously only available in the Stormclaw boxed set) with Blood on the Mountain, the new novella by Ben Counter.
What are you spending your allowance on?