When Star Trek Meets 40K!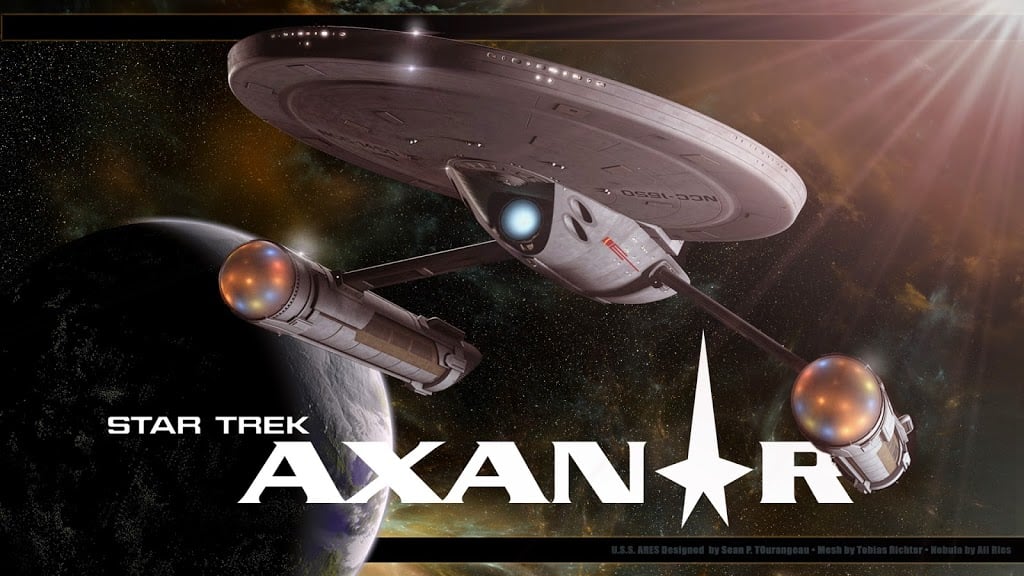 Let's face it, we are all geeks and we all have multiple geek passions.  Comics, Sci Fi, Star Wars, Star Trek.  But one of us is going Where No Man Has Gone Before!
Veteran gamer, and fellow 40K blogger/Apocalypse40K scribe Alec Peters is a huge Star Trek fan.  So big in fact, that he has created what is certainly the most impressive non-Paramount Star Trek ever, Prelude to Axanar.  But don't call it a "fan film".  This is independent Star Trek film making.  And the reason it is so impressive is because almost every person in front of and behind the camera is a pro.  The cast includes Richard Hatch (Battlestar Galactica, 1978 & 2004), Tony Todd (Star Trek: The Next Generation, Star Trek: Deep Spance Nine, Candyman), Kate Vernon (Battlestar Galactica (2004)), JG Hertzler (General Martok, Star Trek: Deep Space Nine), and Gary Graham (reprising his role of Soval from Star Trek: Enterprise).
Watch it on their Kickstarter page, which you can view full screen.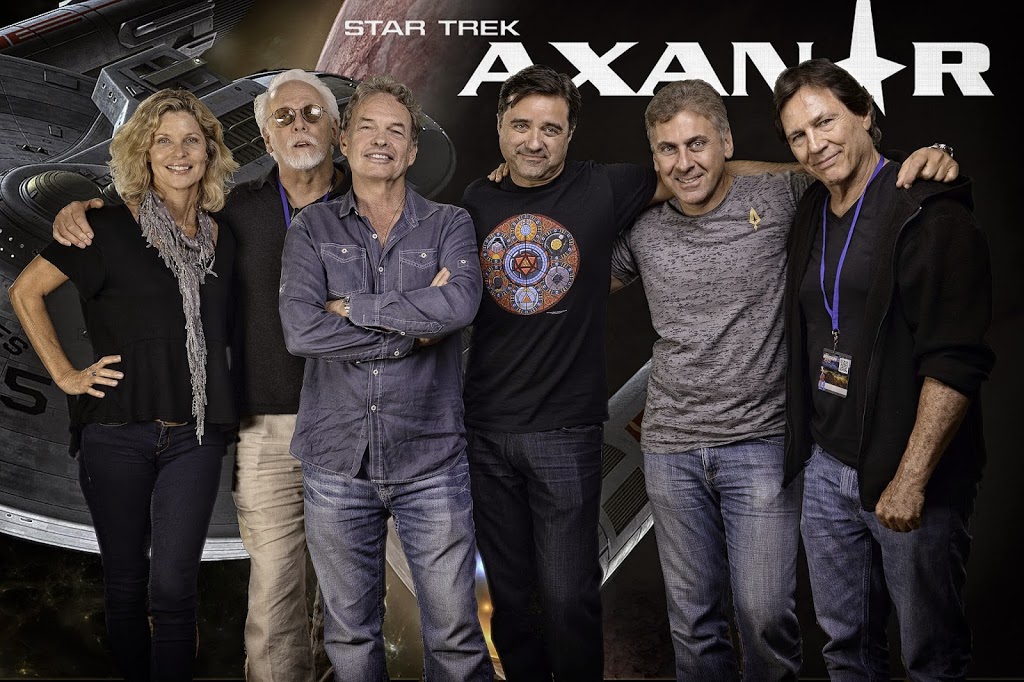 Kate Vernon, JG Herztler, Gary Graham, Director Chrstian Gossett, Alec Peters, Richard Hatch
Add to that two academy award winners in Make Up artist Kevin Haney (Driving Miss Daisey) and Sound editor Frank Serafine (The Hunt for Red October) and dozens of industry pros, and it is no wonder this looks as good as anything coming out of Hollywood.
Axanar takes place 21 years before the first season of the Star Trek: The Original Series and tells the story of Garth of Izar, the legendary Starfleet captain who is Captain Kirk's hero and the role model for a generation of Starfleet officers. Star Trek: Axanar will follow Garth and his crew during the final months of The Four Years War, the war with the Klingon Empire that almost tore the Federation apart, and whose resolution solidified the Federation and allowed it to become the entity we know in Kirk's time.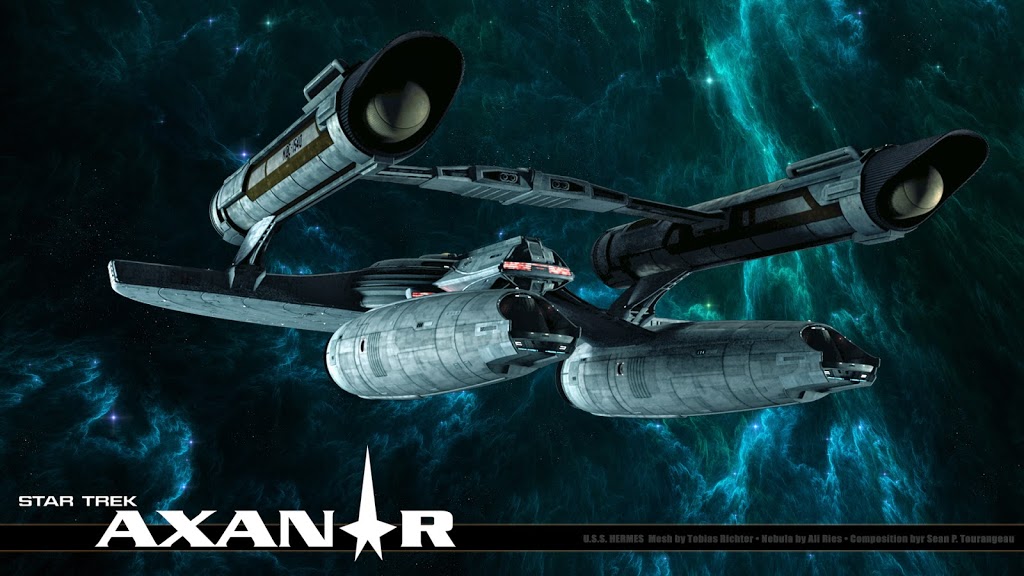 After their first successful funding campaign for Prelude to Axanar, which raised $ 100,000 on Kickstarter, Alec created a second campaign to fund the full length Axanar.  You can donate and get some great perks here.
This weekend it was announced that Garrett Wang, best known for playing Harry Kim in Star Trek Voyager, had joined the cast of Axanar.
And the other thing that is cool is that Black Library scribes James Swallow and Aaron Dembski-Bowden are both already big fans!  James in fact will appear on an upcoming edition of the Axanar Podcast on Trek.fm.  And Alec is trying to twist Aaron's arm to write a novelization of the upcoming feature. (James already is an accomplished Star Trek writer, having penned seven Star Trek novels in addition to his fabulous Black Library work).
James Swallow said of Axanar:
"When I first heard about Star Trek Axanar, I was immediately catapulted back to my days as a gamer playing the old Star Trek FASA rpg, reading hints about the great conflict of the Four Years War between the Federation and the Klingons. This piece of Trek mythos has been hinted at but never fully revealed in all the years of the franchise, and it's incredible to see such a passionate group of fans come together to breath life into this thrilling story."
The HD version available with subtitles in 7 languages!

Seriously, watch the whole thing!
Subscribe to our newsletter!
Get Tabletop, RPG & Pop Culture news delivered directly to your inbox.
Follow Axanar on Facebook.  Join their fan discussion group there as well.
You can follow them on Twitter and definitely go check out their website.
And please donate to their Kickstarter! Helping Alec make it is helping ONE OF OUR OWN!