40K: New Imperial Knight – HO!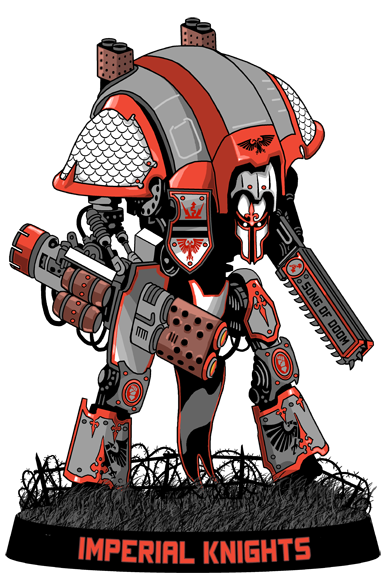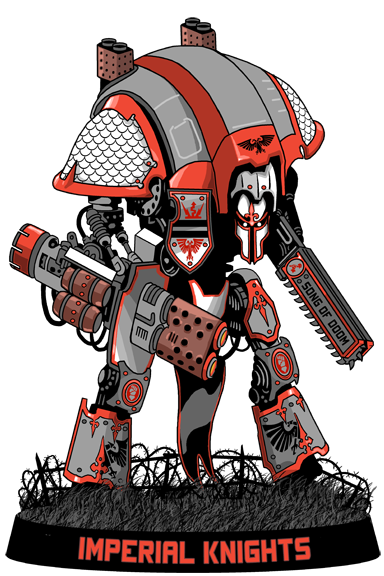 So there are a LOT of Imperial Knights out there now. Here's one more!
via Forgeworld: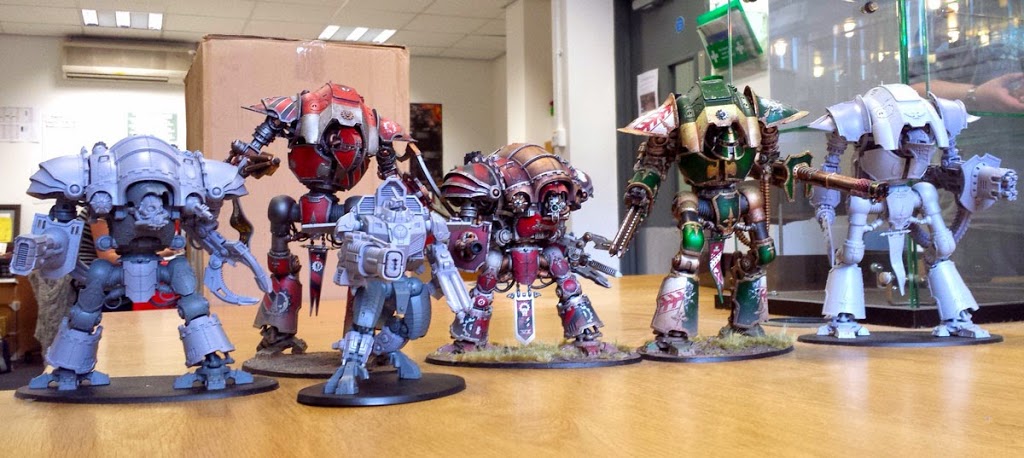 So take a look at the leftmost Knight. That is the 2nd variant of the Questoris chassis (seen 3rd from the right). Some snaps of the new knight were seen ad the European Open day a couple of weeks back.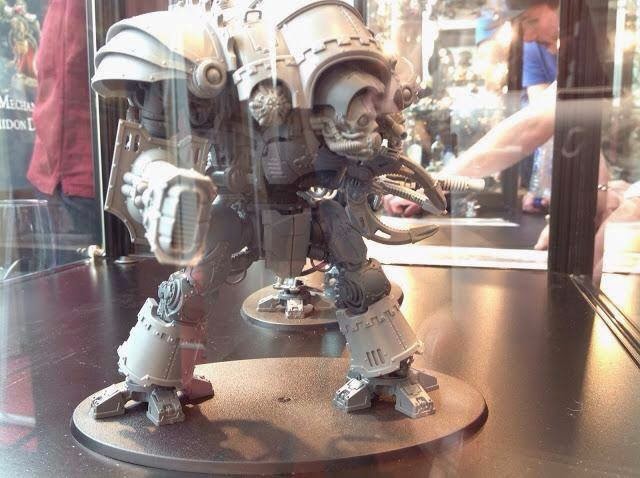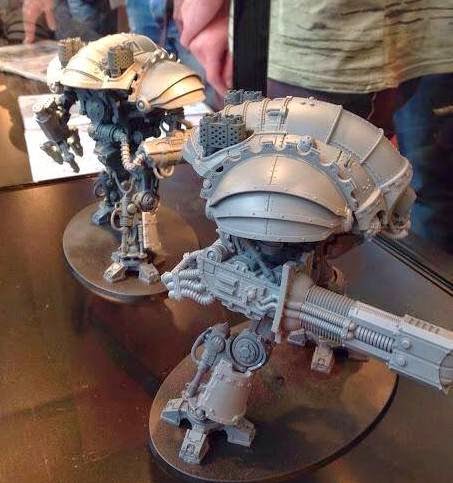 Of note is the different head, claw, and it's main weapon arm being an enormous Volkite weapon. It may even be the Volkite Carronade found on the Legion Glaive.
Forgeworld is certainly not slowing down in it's Knight production, and we are seeing an entire range with accessories take shape similar to the extensive Contemptor Dreadnought line, and the earlier Mk.IV Dreadnought series.
~ "Can all your tall Knights get in the back row and you shorties get in front – SAY CHEESE"