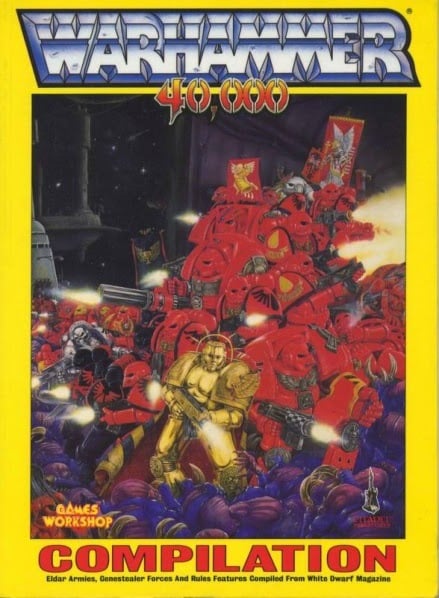 Today we look at 1991's White Dwarf Supplement for Warhammer 40,000; the Warhammer 40,000 Compilation! Grey Knights and Eldar origins are within!
Welcome to the BoLS Retro Corner, where each week, we take you on a time machine to the era of early tabletop awesomeness. This week, we take you back to the heady days of the original Grey Knights and the Eldar Craftworlds
Lexicanum

~ Who's still got their copy lying around and what is your favorite bit of early Grimdark craziness?