REVIEW: Warhammer 40,000 Carnage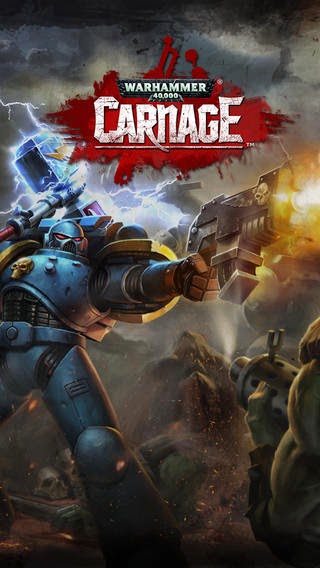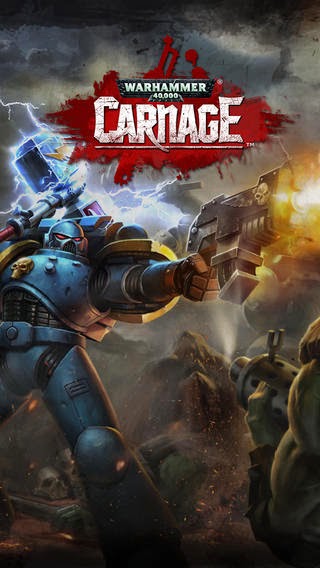 Today BoLS reviews Warhammer 40,000 Carnage from Roadhouse. Come check out the action!

Take it away AdamHarry!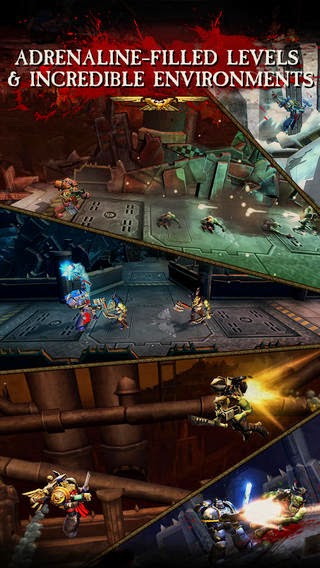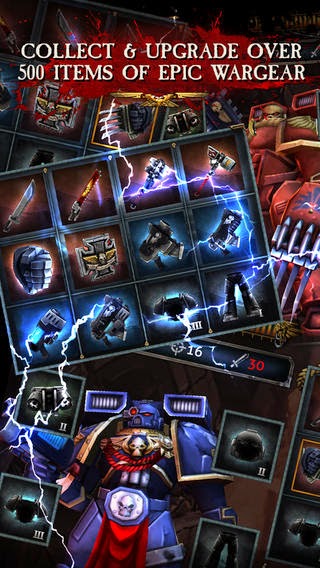 FEATURES
———

TWO PLAYABLE SPACE MARINE CHARACTERS AVAILABLE NOW
Battle the Greenskin menace as a legendary Ultramarine or unlock the menacing Blood Angel. Encounter progressively more aggressive bands of Orks and Bosses as you level up your Space Marine to his awesome potential.

STUNNING ENVIRONMENTS
Make your way through the dynamically changing world of Mithra as you choose multiple challenges and Fireteam missions. Each mission has 3 different challenges that completely change the game experience.

PICK-UP-AND-PLAY CONTROLS
Easy-to-use tap controls keep you in the game and causing an effortless amount of mayhem and destruction.

OVER 500 ICONIC ITEMS OF WARGEAR
Acquire Boltguns, Chainswords, Grenades, Thunder Hammers, Jump Packs and more. Customize your Space Marine by finding and upgrading the rare and legendary gear that suits your play style.

FIRETEAM MISSIONS
Recruit your friends and complete challenging co-op 'Fireteam' missions. Each mission earns you rare ore and gives you the opportunity to acquire Epic gear.

EXCLUSIVE STORY
Story written exclusively for Warhammer 40,000: Carnage by award-winning author Graham McNeill. Experience the massive Codex, revealing itself piece by piece, as you make your way through the game.

FREE EXPANSION PACKS
Battle through more than 50 levels across 2 maps. 6 more maps to come.

LIMITED TIME PRICE
Limited time Founders' First Blood Edition, to say thanks to the great Warhammer 40,000 community.

UNIVERSAL APP
Play across all supported devices – iPhone 4S, iPhone 5, iPhone 5C, iPhone 5S, iPad 2, iPad 3, iPad 4, iPad Air, iPad Mini, or iPod Touch 5 – for a single low price.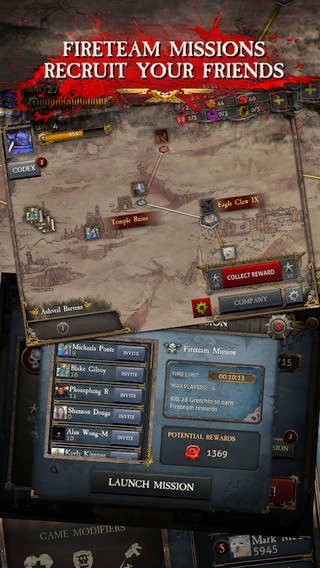 ~Enjoy!