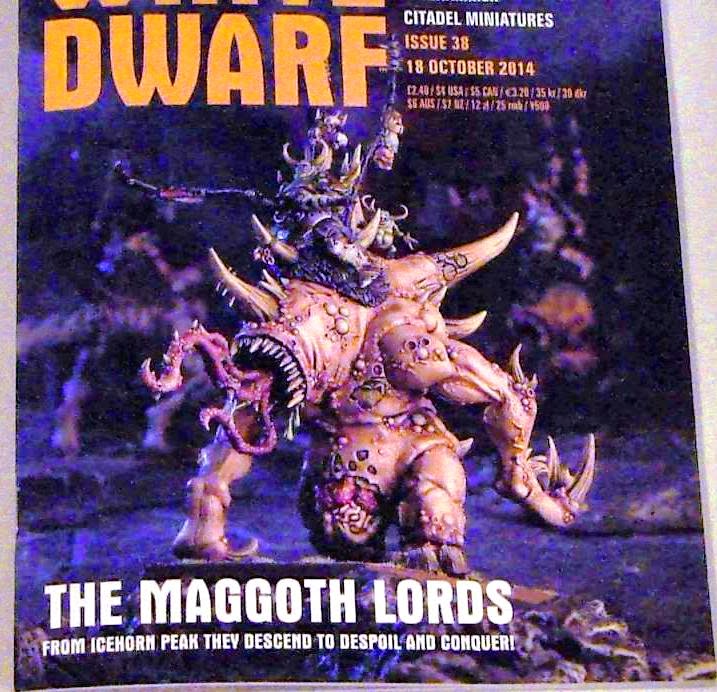 Are you ready for some Nurgle? Issue #38 is all about that jolly old fella and his friends.
Another great White Dwarf is out, and if you haven't heard Nurgle IS indeed the word! This issue showcases the new Maggoth Lord models, and gives us their rules as well.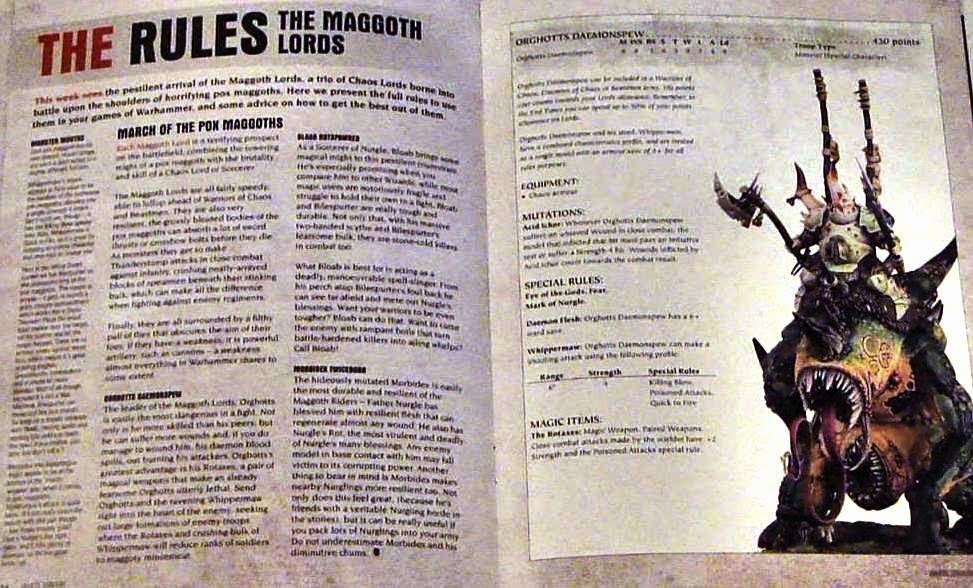 Jeremy Vetock tries his hand at a spooky 40k story, but the real gem of this issue seems to be the dedicated hobby sections on the ruinous powers. There is a great how to article on converting over Warriors of Chaos to Nurgle in the Sprues and Glue segment.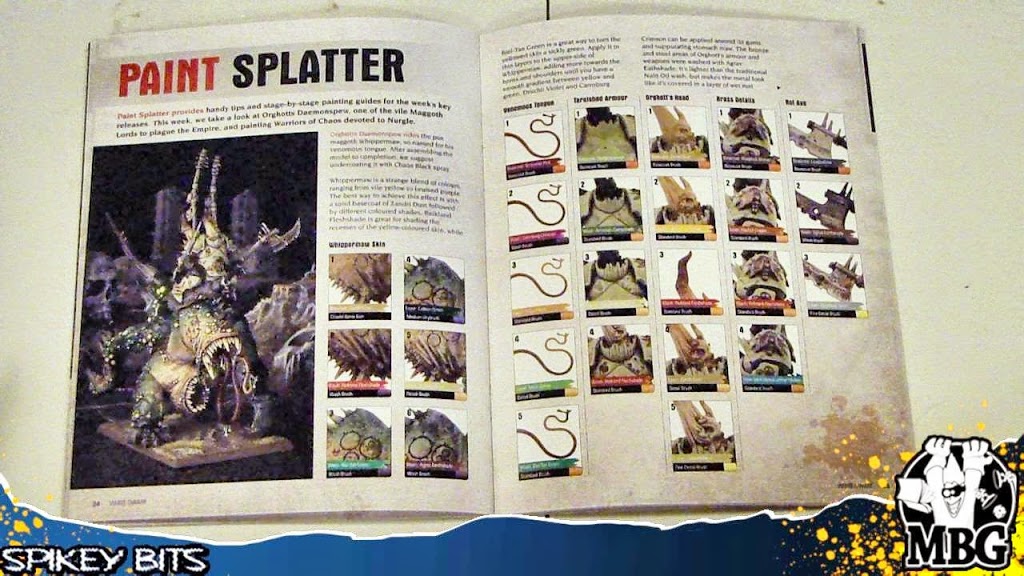 The Paint Splatter article really showed some great tips for painting the new Maggoth lords themselves as well as some great techniques for corroded armor, and flesh as well.
Here's hoping we see another (Chaos) End Times book soon!