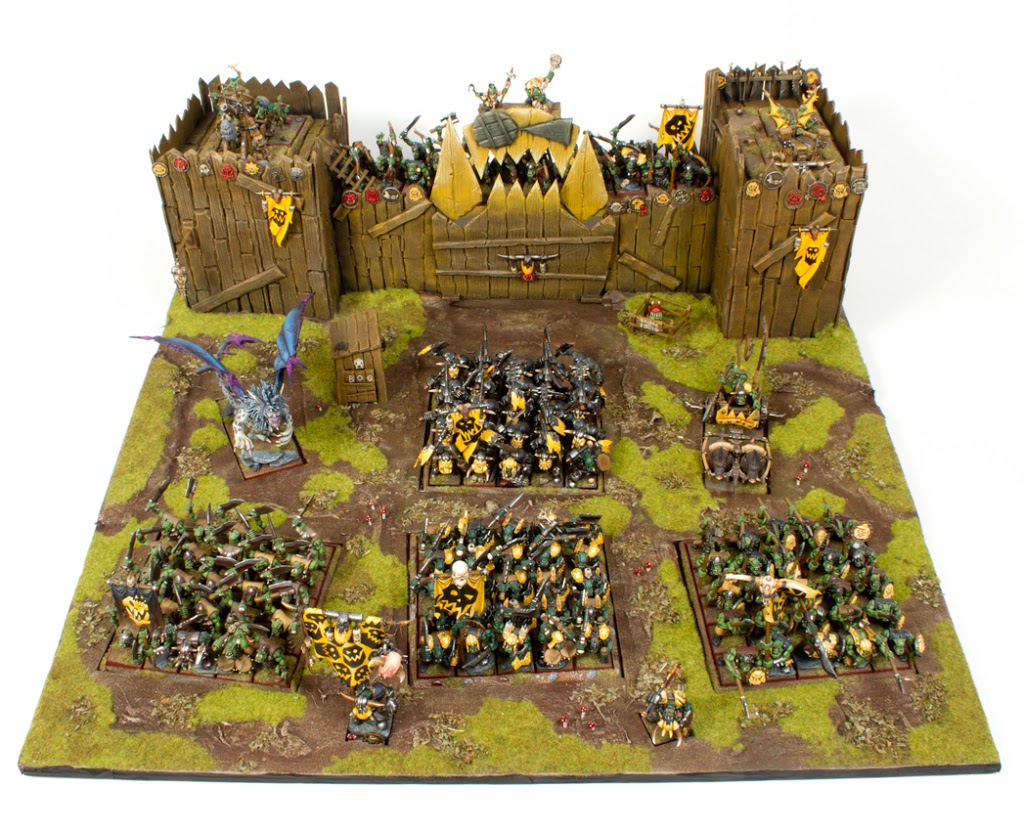 Tale of Painter's very own Garfy kindly shares his debut video with us, which showcases his Armies on Parade Board.
I'm pleased to premiere my Armies on Parade showcase video. This is my first video that I've made for the blog. I hope you like it, if you do like it, let me know. It might lead to more in the future. The more traditional format of pictures follow after the jump, as well as how I did in the competition.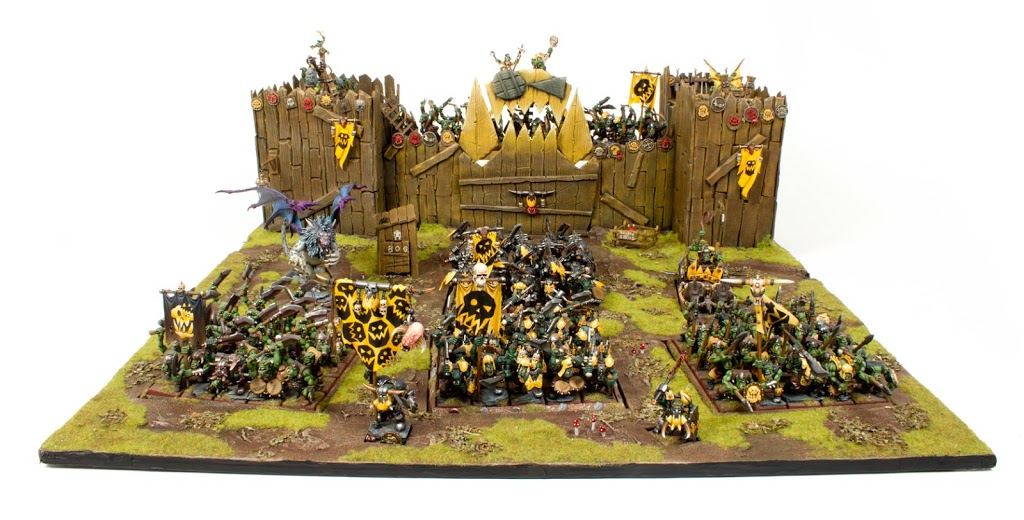 Well after all the hard graft, my vision of an Orc Fort board with recessed areas for regiments to fit into neatly is complete. It's my first ever armies on parade board and it was a lot of fun coming up with new solutions to the hobby. I've been painting minis since 1993 so a terrain board is an amazing change of pace, especially a scratch built one that doesn't use GW terrain.
So, how did I do?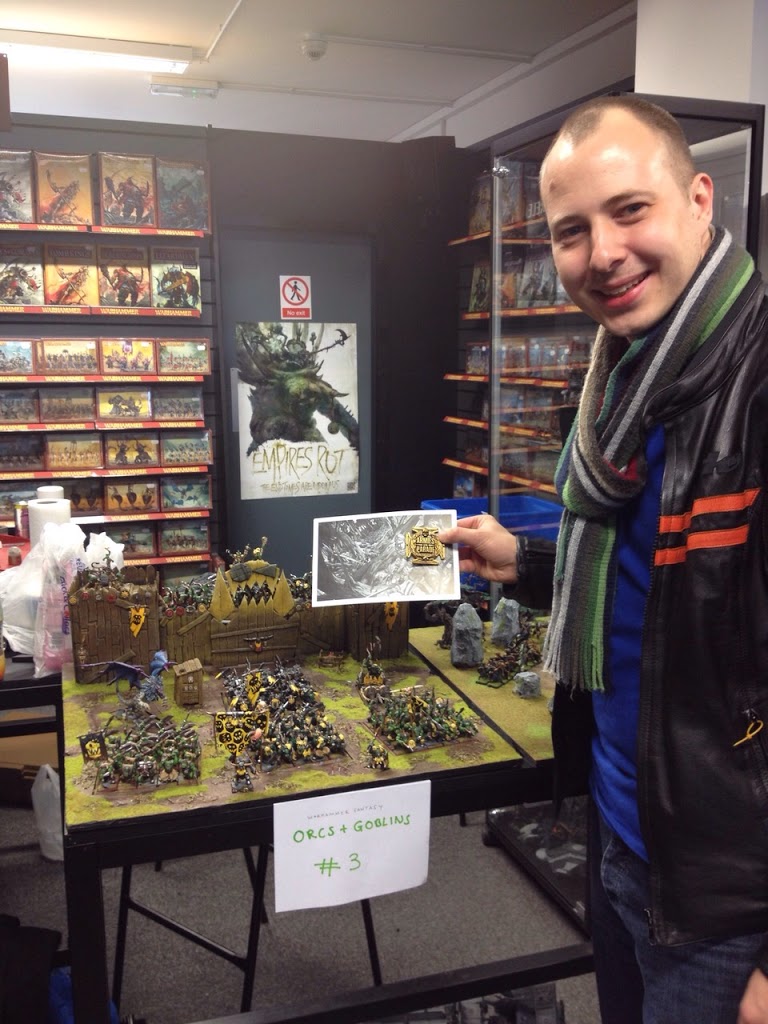 I won! Look at my little smiley face holding a medal! In total there were eight entries so quite a big turnout. It was a public vote and I actually tied for first place, so it went to tie-breaker. Not sure how the tie-breaker was decided but the outcome was I won. There are pictures on the
Tale of Painters Facebook page
of the other entrants.
Did you enter armies on Parade? Did you like my video? Would you like to see more showcase videos or do you prefer pictures?

Tale of Painters is a hobby blog by six experienced painters from all over the world, updated daily since 2011. Follow Tale of Painters for updates of their latest projects, inspirational showcases, high-class tutorials and reviews.