WFB BREAKING: The Glottkin Rules are About!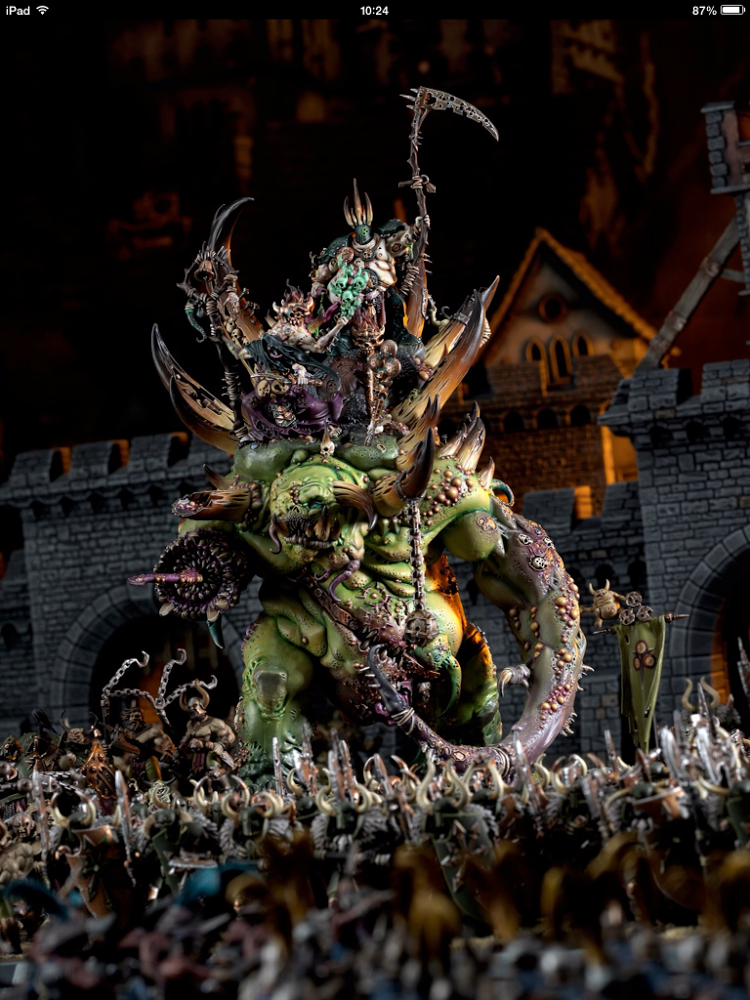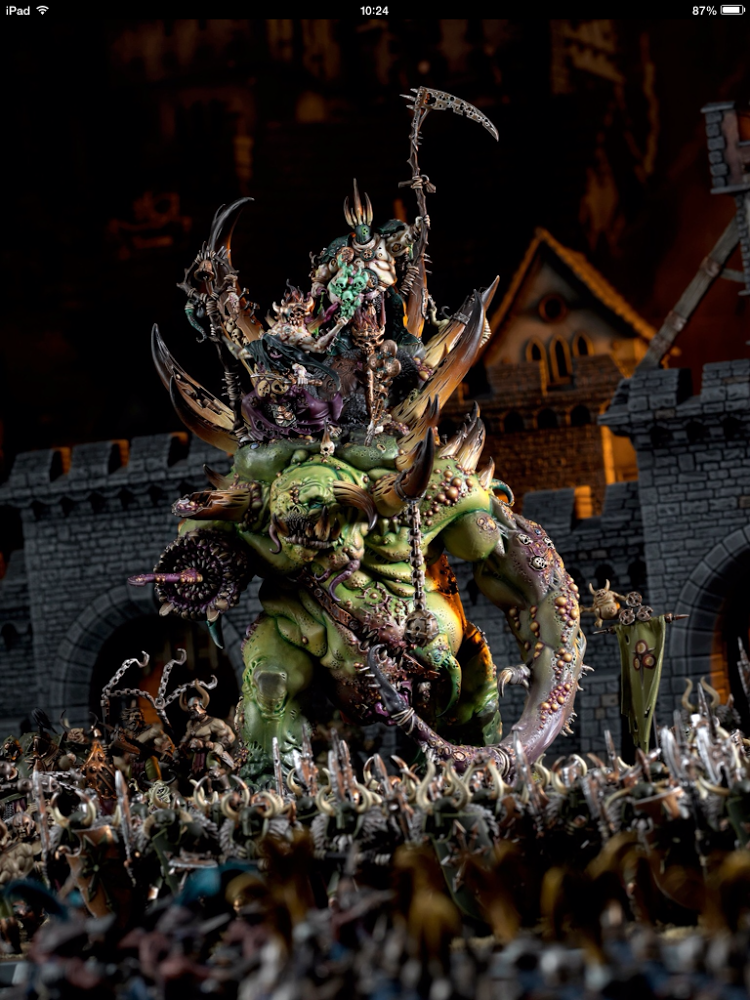 Glottkin and his rules are only hours away. Nagash is going to have his bony hands full with the 3 Glott boys!!!
OK, so here's the basic stat rundown doing the rounds:
The Glottkin 810 Pts!!!
M:6 WS:6 BS:3 S:6 T:6 W:12 I:1 A:5 Ld:10
Eye of the Gods, Impact Hits (D3), Mark of Nurgle, Poisoned Attacks, Regenerate, Terror
Plus more special rules than you can shake a plaguesword at… including a S:3 no armor saves breath weapon usable in assault.
(scroll down for the latest)
This guy is like the Incredible Hulk – Of Nurgle! +1000 Internets to the first person who adds a greenstuff purple shirt to Ghurk,