WFB BREAKING: The Maggot Lords Approach – EEWWWW!!!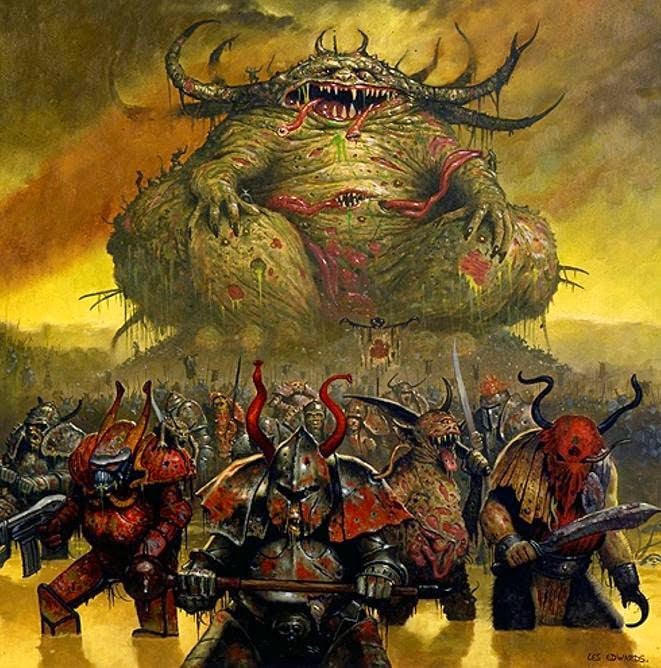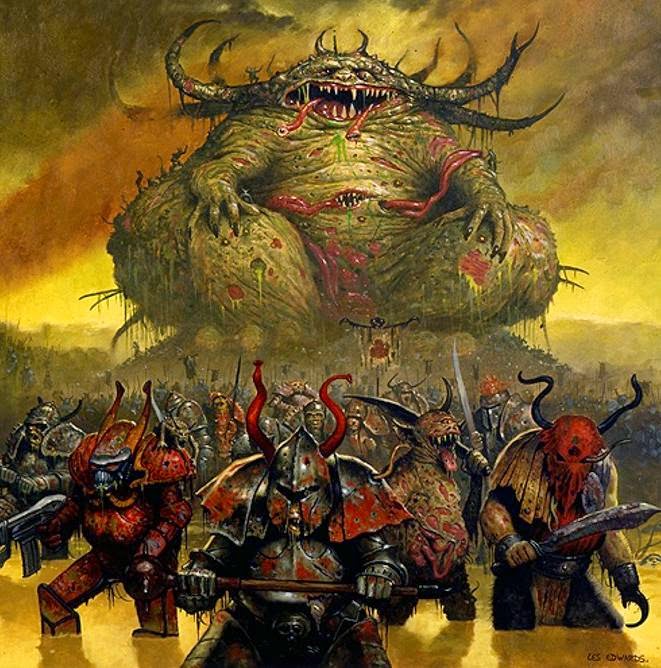 Apparently the three Nurgle riders aren't Glotkin but the Maggot Lords. Here's the latest on the creepy Nurgle Lieutenants on the nets.

images via L'Astropate 10-15-2014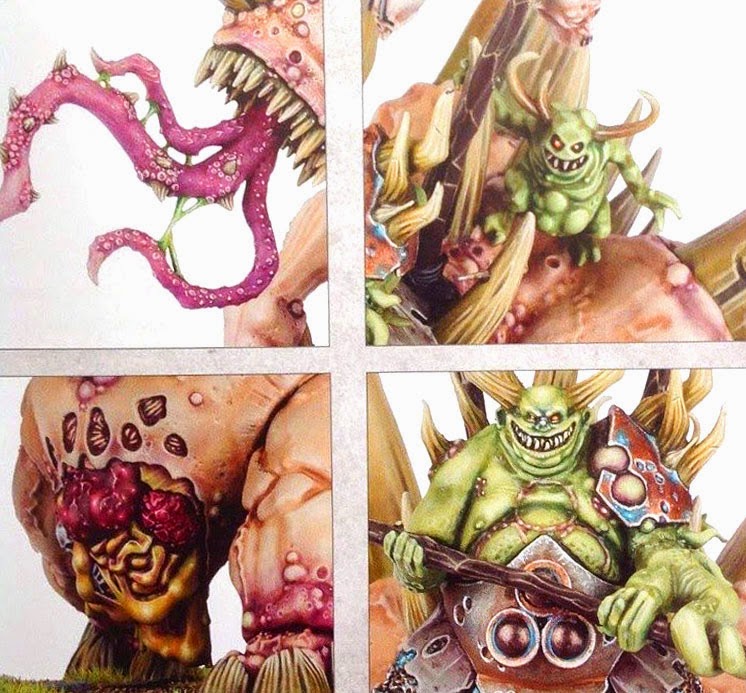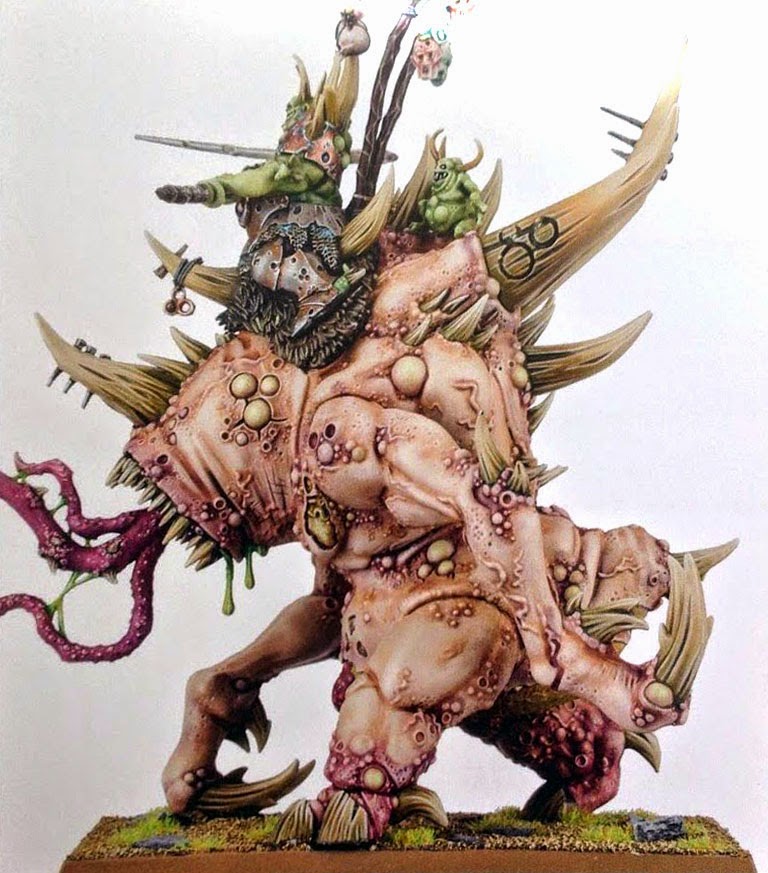 Apparently Glotkin (whatever the heck he/it is shows up next week with the End Times book.
lots more over there – go look

via Mexican Ork and Warseer's Archibald_TK 10-14-2014
– The character with the two axes is the leader, his axes give him +2S and poisoned attacks. If I remember correctly they all have S6 T5 as base stats, plus a load of W and A. See how ugly his face is?
– The wizard has a cloud of flies that attack units like a shooting attack and count as magical. Also he carries an item that give him +1 to something and -1 to the same thing to all enemy wizards within 12″ so I suppose it's to casting checks or whatever wizards do in WFB. He's the one with the stone thrower attack. I'm also pretty sure he's the only one without a 6+ ward save.
– Morbidex Twiceborn is the one I was talking with the regen aura for Nurglings.
also…
via Warseer's Archibald_TK 10-13-2014
In the next WD:
– New box akin to the Mortarchs, allowing to create 3 special Nurgle characters mounted what appear to happen when you cross a giant ape and a very aggressive worm, rules included in the WD.

That's the only release for that week…

if you liked the Blight Kings, then you'll find the new ones awesome. If I remember correctly they're called something like Maggot Lords (I'm not even sure, see how efficient my memory is?)

Also I don't play WFB so I have no idea what I'm reading when it comes to rules. I just remember one of them can spit and it works like a catapult, 24″ S3(4) ignore armors. They're lords and their prices all tend to float around the 400pts mark.
EDIT- Oh and also like the Mortarchs it's a unique profile for them and their mount.
~ All hail the Nurgle Rancor(s)!