X-Wing: Stress Relief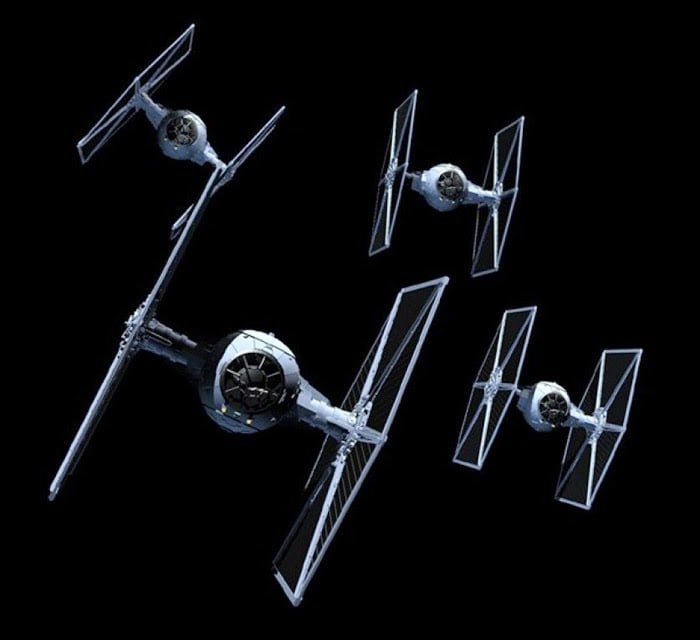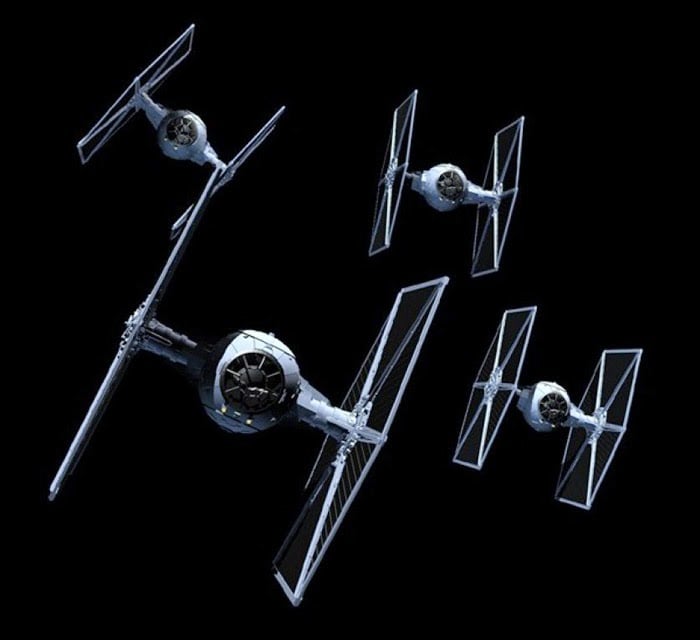 Any X-Wing Miniatures player will tell you that successfully managing Stress is a necessary skill if you want to win, but what does that mean really?



While it may have started out as a game mechanic to keep folks from just K-Turning all day long, it's definitely morphed into something much more. Read on to find out everything you always wanted to know about Stress!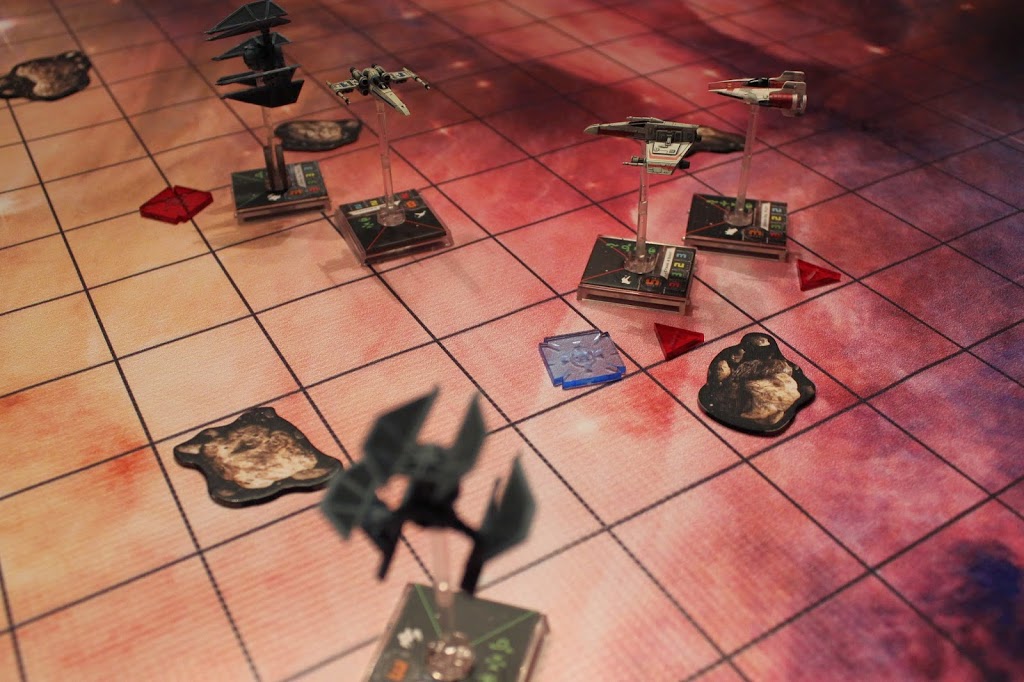 It's no secret that while I write the va-haa-haa-haast majority of the stuff for TheMetalBikini.com, I'm also more than willing to run articles I receive in my inbox from the Bikini Aficionados as well. One article in particular that I found especially enlightening and insightful was written by one of my oldest friends, and by oldest I mean that I've been friends with him longer than just about anybody I still interact with on a semi-regular basis, Sean. The following words are his, but he said he was cool with me rebroadcasting this to the BoLS crowd. Enjoy!
Back in the olden days, when the world was young, before the dark times and before the release of Wave 4 and the Wave 3-Wave 4 interlopers (I mean like Imperial Aces, the Transport and Tantive), it was fairly unusual to be carrying around more than one stress token at a time unless your name was Tycho Celchu and you were out there trying to Push the Limit (PTL). As all you all, who are in the know, know, Tycho with PTL can just stack up stress tokens all the way to low Earth orbit and still get his action on every turn, so the only thing you give up by pushing him to the limit is his K-Turn which you can live with by recognizing that you'll only be able to do the poor man's K-turn (a 90 degree hard turn + boost action in the same direction) which is 135 degrees instead of 180 (the horror; the horror) when you need to turn around. But since you can often do the poor man's K-turn and still focus or evade or TL to boot, who really cares about losing your red maneuvers, right? Therefore, if you fly Tycho, you're going to give him PTL and stack up more stress tokens than I've got confusing parenthetical asides in this paragraph. (Seriously!)
But aside from good ol' Tycho, before Wave 4 or thereabouts, people just didn't run around sporting a stack of stress tokens. It just wasn't done. And we liked it! By God, we loved it. Nowadays, you see stress tokens every-which-wheres. They're in the Flechette Torpedoes. They're in the named pilot abilities. They're even in the Cole Slaw! And, by George, we've got to do somethin' about it! We surely do. And why? Well because when you are stressed, you cannot perform actions and usually you need to perform a green maneuver to remove a stress token. That's right: a green maneuver removes only one stress token. And if you've got a whole stack of stress tokens, you're going to be about as maneuverable as a lead balloon, and probably flying around with no actions, getting pummeled, until you can figure out how to take enough green maneuvers to eliminate them all. And by then… it might be too late.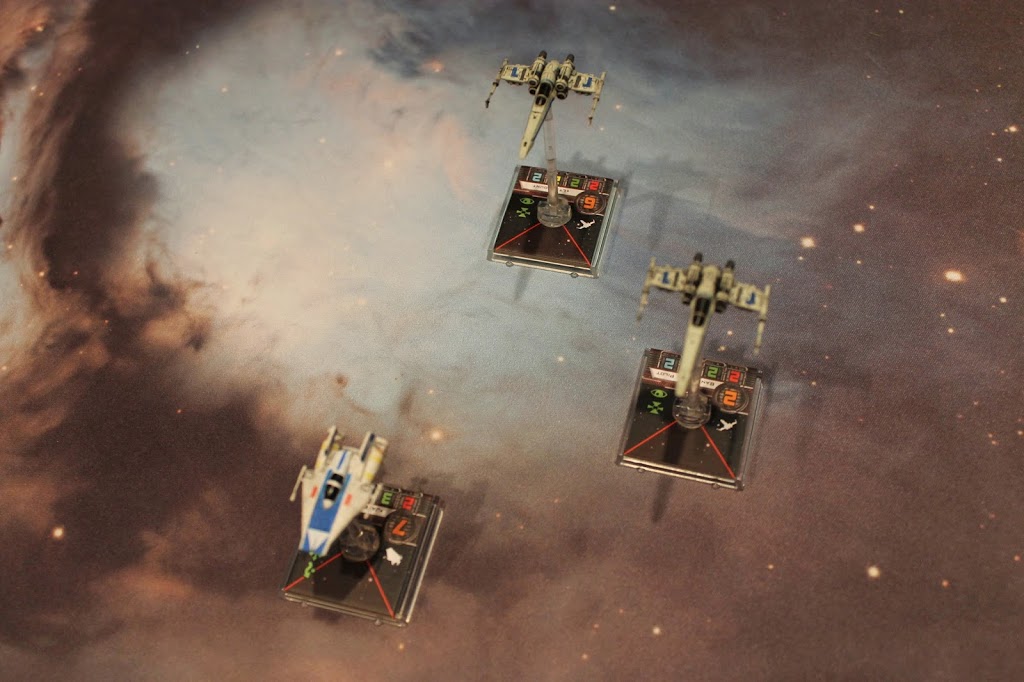 Now I know that a lot of you young whipper-snappers out there are mighty comfy with the increased stress that a lot of these new cards generate, but some of us old-timers are a bit stressed out by the "new" of it all, and I think all of us could stand to take a minute or two to relax, refresh and think about how we can reduce our stress in the future or at least let some other poor bastard deal with it. Remember, countless medical studies have shown that too much stress is bad for your health. And that's especially true if your name is not Tycho Celchu. And let me tell you something: I met Tycho Celchu, and you, sir, are no Tycho Celchu.
So for starters, where does stress come from? Well there are primarily two ways that our ships receive stress. The first and most obvious way is by executing a red maneuver. Under most circumstances, executing a red maneuver is going to result in your ship being assigned a stress token. The thing about red maneuvers, though, is that if you are a sane person, you are not going to willingly execute a red maneuver with a stress token. Why not? Well because if you do so, then the rules say that instead of actually executing that maneuver, you hand the controls (i.e. your maneuver dial) to your opponent and they can pick whatever maneuver they want for your ship. Thus, usually you are epically screwed if you deign to pull a red maneuver with a stress token. As a result, we don't usually need to worry too much about stress piling up from pulling too many red maneuvers, because effectively, you can't really do red maneuvers when you are already stressed.
The second place that stress comes from are card text effects. And that's really the universe of where our ships get stressed in X-Wing Miniatures: red maneuvers and card text effects. So in order to learn a little bit more about this stress that can, in low doses, lead to great achievements, but in overabundance can lead to DISASTER, let us refer to the historical records to see all the places from which stress can be generated and relieved.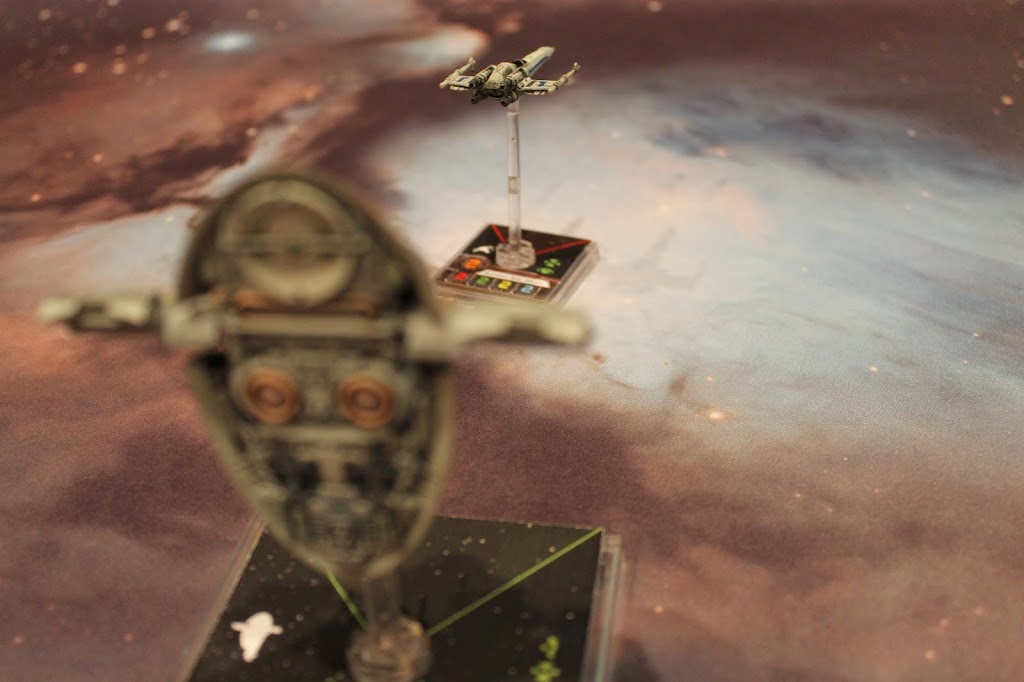 Ships:
There is only one pilot that can cause another enemy ship to receive a stress token without some type of upgrade. That pilot is:
Kath Scarlet
There are several pilots that have some type of stress-related ability without the use of an upgrade. However, these pilots all affect themselves as opposed to other ships. Those pilots are:
Ibtisam
Keyan Farlander
Tycho Celchu
Hobbie Klivian
Jek Porkins
Jan Ors
Captain Yorr
Lt. Lorrir
Soontir Fel
Of these pilots, Keyan Farlander, Hobbie Klivian, and Jek Porkins all have abilities that allow them to remove their own stress (remove a stress token), while Jan Ors and Lt. Lorrir's abilities enable them to take on stress (receive a stress token) to bestow or receive a benefit. Captain Yorr does both. He can receive the stress token that a friendly ship would receive as long as he has 2 or less stress tokens. The rest simply have stress-related effects that give benefits when a stress token is already present.
Subscribe to our newsletter!
Get Tabletop, RPG & Pop Culture news delivered directly to your inbox.
Thus, all of the other ships in the game are going to need some help with acquiring or eliminating stress by means other than executing a green maneuver, since their cards don't directly provide those mechanisms.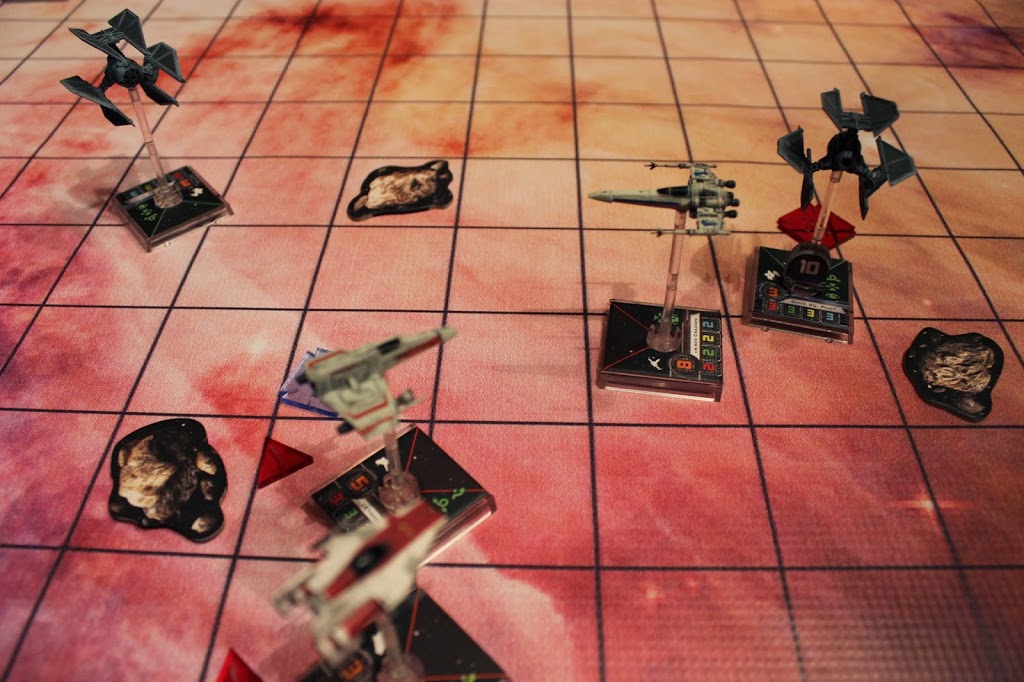 Weapons:
Currently, there is only one weapon in the game that can assign stress tokens directly:
Flechette Torpedoes
Flechette Torpedoes assigns stress tokens only on ships with a hull value of 4 or less which seems to mean it does not work on any ship whose yellow hull number as printed on the card is higher than 4. But, of course, Flechette Torpedoes don't need to hit to assign stress to those ships. So if your hull value is 4 or less and someone tries to attack you with a Flechette, you're getting a stress token.
Other Upgrades:
Currently there are three other upgrade cards that enable assignment of a stress token on an enemy ship (and one additional unreleased card):
Crew: Tactician
Crew: Rebel Captive
R3-A2
Crew: Mara Jade (unreleased Wave 5)
There is currently one other upgrade card that enables removal of a stress token from a friendly ship at Range 1:
Wingman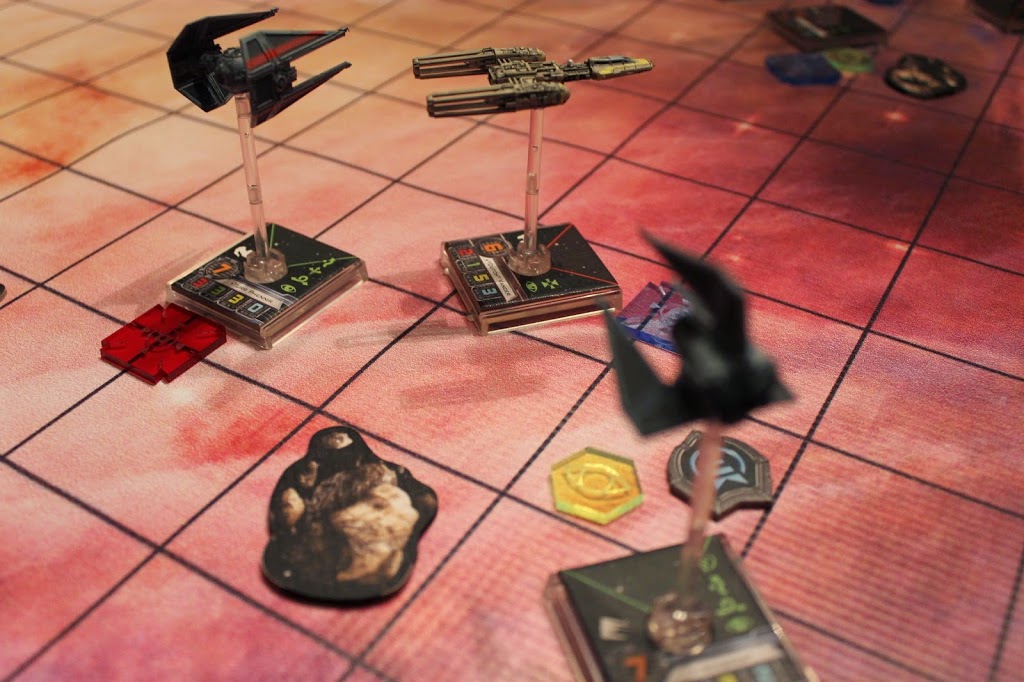 There are several other upgrade cards that permit a pilot to take on stress in various circumstances:
Elusiveness
Daredevil
Push the Limit
Opportunist
Expert Handling
R4-D6
R3-A2
Fleet Officer (unreleased Wave 5)
The last thing to mention is that there are several cards that do not directly assign or remove stress, but have stress related effects. This is perhaps an incomplete list, because reasonable minds could differ over what constitutes a "stress-related effect", but the following are noteworthy:
Crew: Kyle Katarn
Adrenaline Rush
Nien Nunb
Navigator
Leia Organa
R2 Astromech
The significance of Crew: Kyle Katarn cannot be overstated, since his effect directly relates to the removal of a stress token despite the fact that he does not cause the removal of a stress token.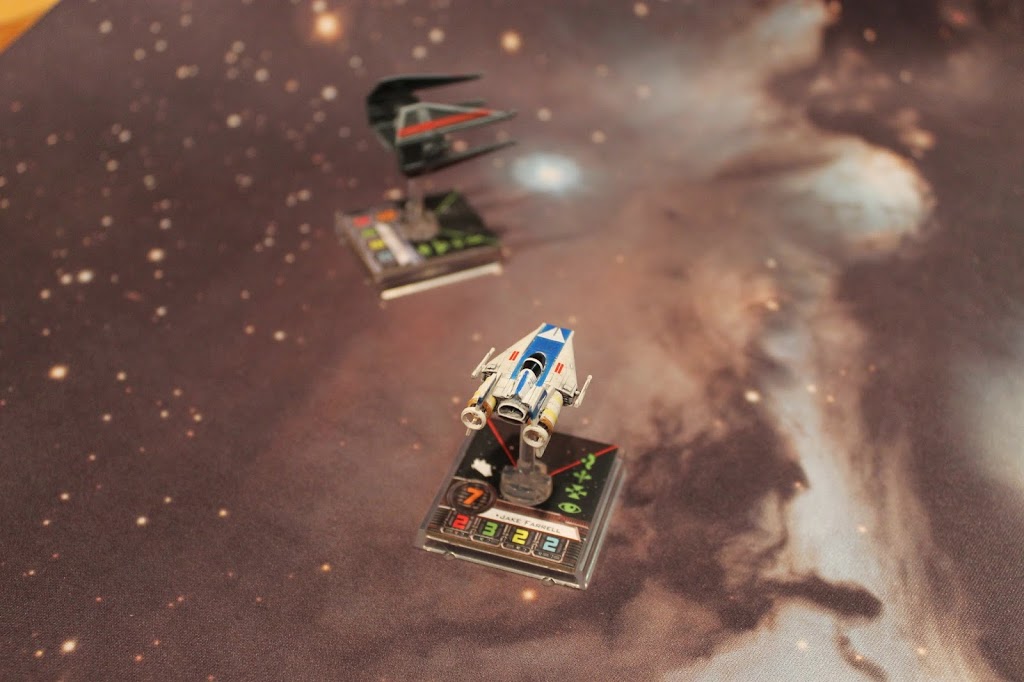 DISCLAIMER NOTIFICATION: Take note that the historical references included in this analysis do not take into account any effects which are or may be caused by the GR-75 or CR-90 Corvette ships, as those are regarded as a more special case. Reading this article is no substitute for regular check-ups and if you have any questions about stress or stress–related phenomena caused or relieved by such ships, you should contact your personal medical droid.
So when should we be concerned here? Well first off, if you are running against an opponent who is fielding any of the following cards, then you need to be very careful:
Kath Scarlet
Flechette Torpedoes
Crew: Tactician
Crew: Rebel Captive
R3-A2
Crew: Mara Jade (unreleased Wave 5)
The reason you need to be careful if you are flying against any of these cards is that these cards can assign stress tokens to your ship directly. You can somewhat avoid the impact of Rebel Captive by not shooting at the ship carrying it, but the other 5 cards depend more on what the opponent does with them, and in many cases there's going to be nothing you can do to avoid getting a stress token from these guys. Realize also, that you're eventually probably going to "have to" shoot at Rebel Captive's flying prison if you want to win the game. Obviously, if you want to stress your opponents out, then these are the cards to consider running. This is a pretty short list. I really didn't realize it was so short until I wrote it all down. And now I have a cramp in my hand. Well tarnation!
As I mentioned above, what you really want to avoid is winding up with multiple stress tokens on your ships that keep you from completing the actions you want to take, since piling up stress tokens means you'll need a lot of green maneuvers to get rid of them all unless you have a buddy with Wingman at Range 1 (or Captain Yorr) or your name is:
Keyan Farlander
Hobbie Klivian
Jek Porkins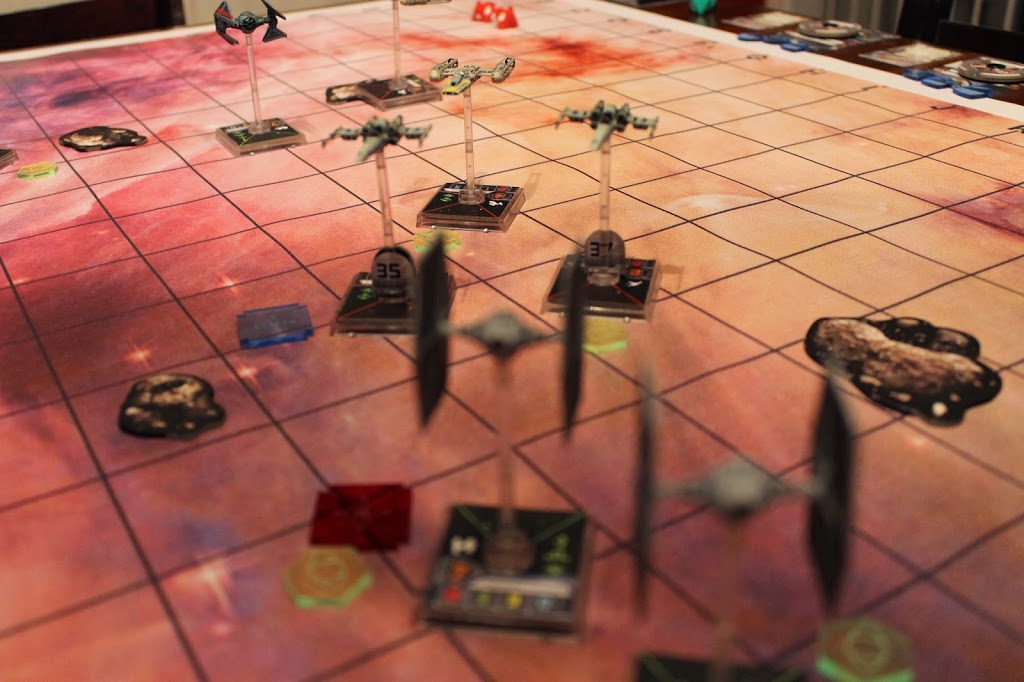 This list is even shorter. Playing these guys is pretty case specific and limiting, so it looks like the only real reliable way out there to deal with stress that has piled up (besides just pulling green maneuvers) is to run friendlies in formation with Wingman or take upgrades that give you additional green maneuvers (e.g., Nien Nunb or R2 Astromech). Of course, the other way is to not get put into the position of over-accumulating stress tokens in the first place. And so, the really important thing to remember is that when you are running against some of those cards above that can directly issue stress and you are making red maneuvers or sporting PTL or Daredevil or some other card that lets you take on stress, then you need to be careful how and when you use it, lest you get caught up in a veritable asteroid field of unrelenting stress tokens.
Finally, the pilots out there that really benefit from taking on stress are:
Ibtisam
Keyan Farlander (unreleased Rebel Aces)
Tycho Celchu
Soontir Fel
So if you are planning on being stressed a lot or using upgrades that generate stress, then these are the pilots to consider, as they each receive benefits for having a stress token available. In fact, you are probably going to want to stress them out in most situations.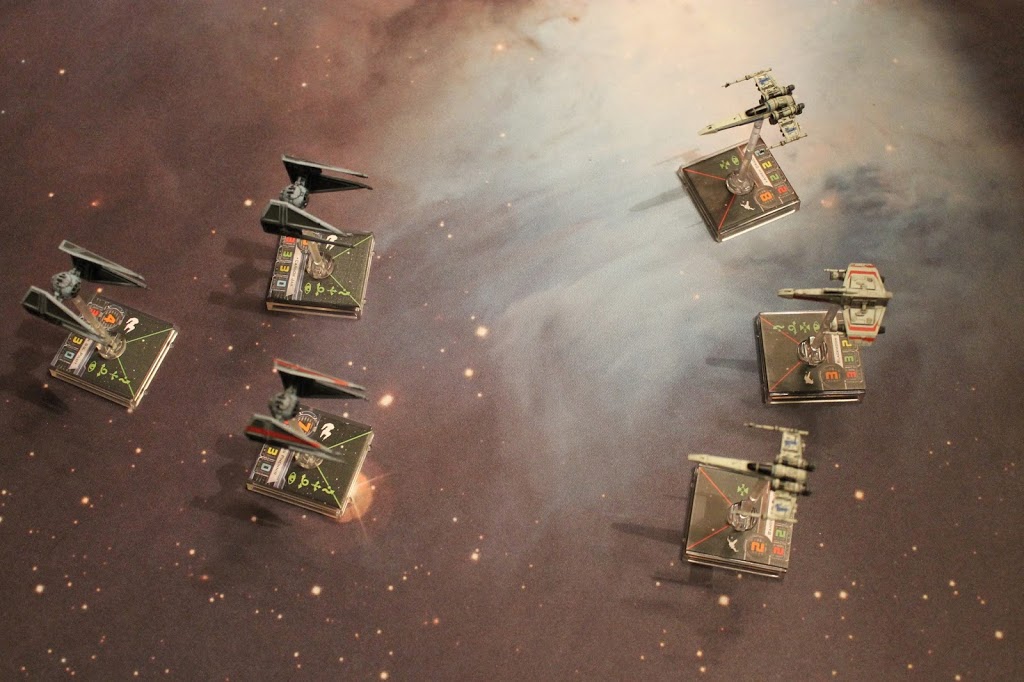 Hopefully, this information can help a lot of you older folks out there to use the stress you have in a more productive way and to help you relieve stress in an efficient manner before it piles up and leads to a premature demise. If you have any questions about any of this stuff, then feel free to ask somebody else, because I'll be pulling a green maneuver and drinking a margarita.
Thanks again Sean!
If you want to get into X-Wing Miniatures but don't know your Evades from your Target Locks, by all means, stop on by the hippest pilot bar in the galaxy- TheMetalBikini.com. We serve all kinds (yeah, even droids- they're the best tippers), and have a whole bunch of articles from breakdown summaries of every single card released so far, to tactics articles, to our Bikini Battle Basics new player guides- all served up with a heapin' helpin' of my own personal brand of slang and humor. Can you dig it?