Welcome back, ladies and Scourges! Today we're going to be discussing the basics of building a list in Dropzone Commander. Strap yourselves in boys, we're in for some chop!
Today we will begin coverage of some list building fundamentals for Dropzone, beginning with the unit breakdowns themselves. As in most wargames, the forces available to each faction are defined by a battlefield role, representing the aspects of warfare they embody on the table. By following a set list of allowed battlefield roles, you can form an army of the nearish future.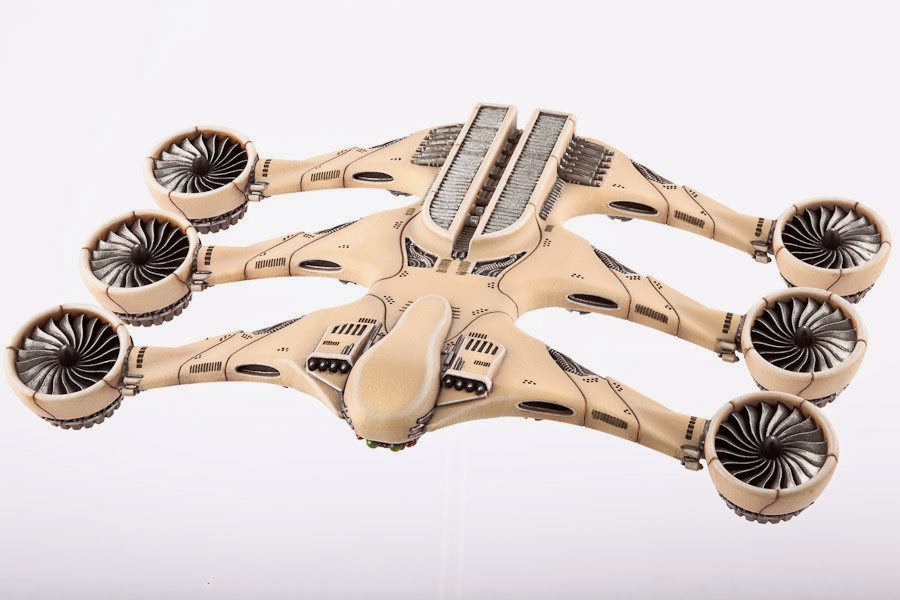 The PHR Poseidon Heavy Dropship
Although this isn't a category in terms of battlefield roles, it is an important unit distinction that is best mentioned here. The distances you need to cover in a Dropzone Commander game are simply too great for standard units to cross in time. As such, they will be relying heavily on a transport to get them into the fray. There are exceptions to this rule, but it is important to become acquainted with your transports. They are critical to success.
In general, transports have poor armor but are protected by multiple Damage Points and by virtue of being Aircraft. This means that only dedicated AA units can fire on them. However, these AA units will reap a red harvest if they are allowed to fire freely on your dropships. Do everything in your power to keep them out of harm's way until their cargo is safely in position.
Another type of transport is the ground transport, which usually carries Infantry to battle. These have better armor, but are still no match for enemy tank units. As with the dropships, it is important to keep them out of harm's way while the Infantry do their job.
We've already beat the Command horse to death over the past few weeks, but we will mention it again here in the interest of completely discussing the topic. Command units are rare, expensive, and pretty difficult to destroy. They serve as the typical platform for most of your generals, and sport significant offensive weaponry and defensive staying power. They are designed to be your command and control on the frontline, and must be protected from those who seek to knock out your general.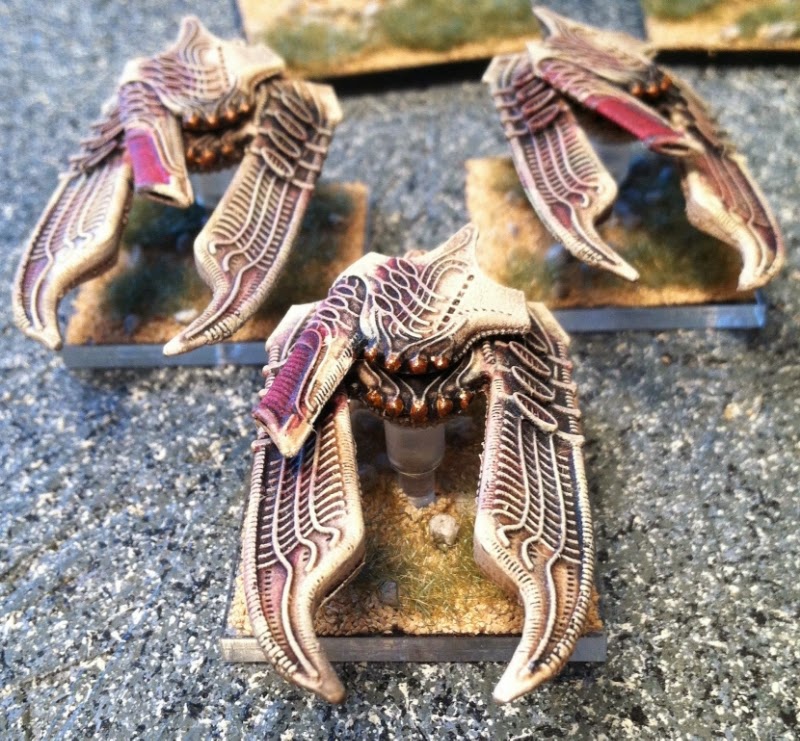 The Standard choices are your main fighting units. These will feature in every list you construct, and generally represent the main battle tank of your faction, along with rough equivalents. They vary in terms of speed, firepower, and protection, but overall their goal is to maintain battlefield initiative by taking the fight to the enemy. Examples include the UCM Sabre and the Shaltari Tomahawk.
UCM Rapier AA Tank Section
These units are designed to back up your main fighting forces. They don't always have the most rounded weaponry in the game, but they are incredibly efficient at their designated role. This is where you will find the vast majority of AA fighting vehicles, but the category includes even more specialized units. Hovering gunships, shield-augmenting constructs, and field artillery call this category home.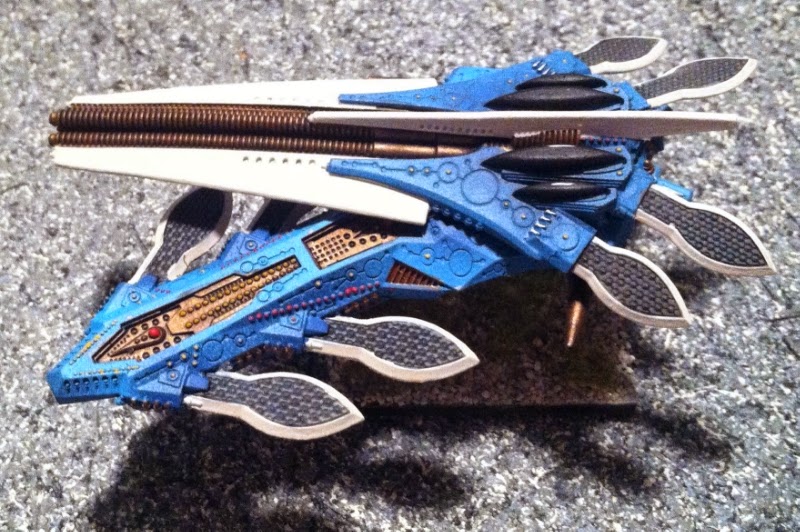 Shaltari Caiman Heavy Grav-Tank
This one is pretty self-explanatory. Heavy choices pack thick armor and extremely powerful weaponry. If you need a unit to break a deadlock, look to this slot. These units will generally crush any lesser enemies they encounter, and they will also bring a devastating amount of firepower to the process of destroying buildings. The Shaltari Ocelot and the PHR Enyo are good examples of this.
While these units are incredibly powerful, they are also big targets and prone to being overwhelmed. Use them with conservative aggression and they will reward you.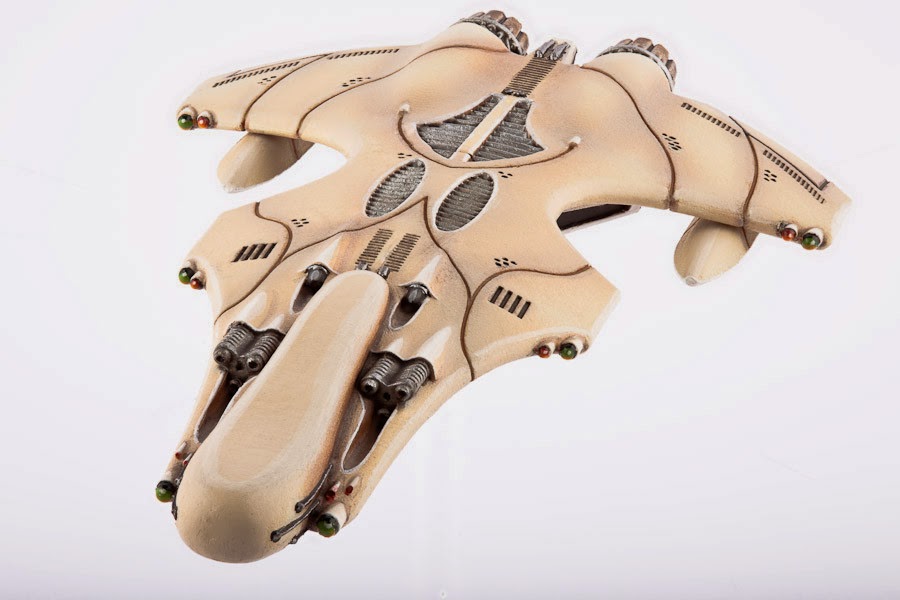 PHR Athena Air Superiority Fighter
As with the Heavy choice, this one is fairly obvious. Air assets are designed to bring instant retribution to any point on the table. They carry good guns, and have the added benefit of being able to take down dropships quickly. Since they choose their angle of attack, this makes them excellent for knocking out hiding transports!
A word of caution; these units are extremely fragile and highly expensive. Use them with caution!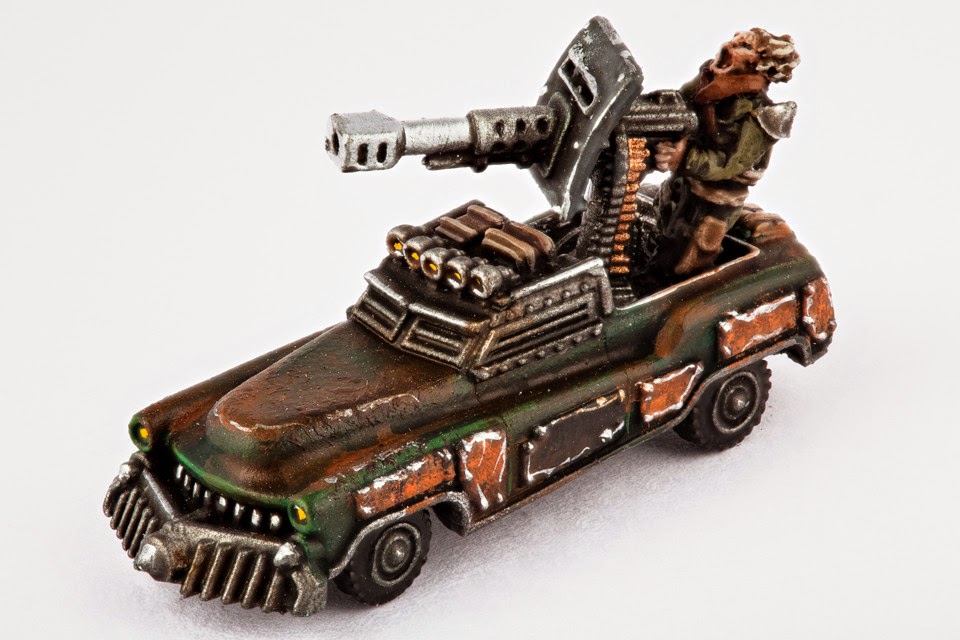 Scouts occupy a unique niche in your fighting forces. They are generally nimble, fragile, and very expensive. Their purpose on the field is to spot for indirect fire, get specialized weaponry into advanced positions quickly, and to act as amplifiers for your Commander. Their value on the field of battle is extreme, which is reflected in their expensive nature. Most armies can only boast a selection or two in this category, which means that you will want to acquaint yourself quickly with their strengths and weaknesses. In the late stages of a Dropzone Commander game, your commander's influence will be sorely needed at the center of the table. In most cases, this means keeping your Scouts safe until this stage.
Examples of Scout units include the Scourge Prowler and the PHR Janus Walker.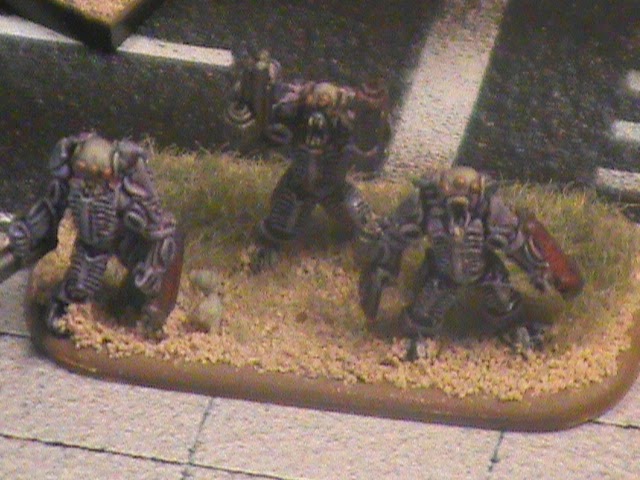 The Exotic section comes in limited numbers, and includes your Close Quarters Battle (CQB) specialists. From the heavy-hitting Scourge Destroyers to the nimble PHR Sirens, these units are adept at getting into structures filled with enemy personnel and then laying waste to them in vast quantities. As they are Infantry, they also serve as objective carriers in a pinch.
The big thing to watch for with your Exotic units is enemy attention. To get them to the fight in a timely manner, you will want fast-moving transports, which are unfortunately lightly armored in almost all scenarios. Your enemy will be gunning for them, so it becomes a careful art to get them delivered without fatalities along the way. If that Dropship goes down, you can at best hope for some survivors, stranded in the open with little impact on the future game. At worst, you have an expensive unit going down in flames!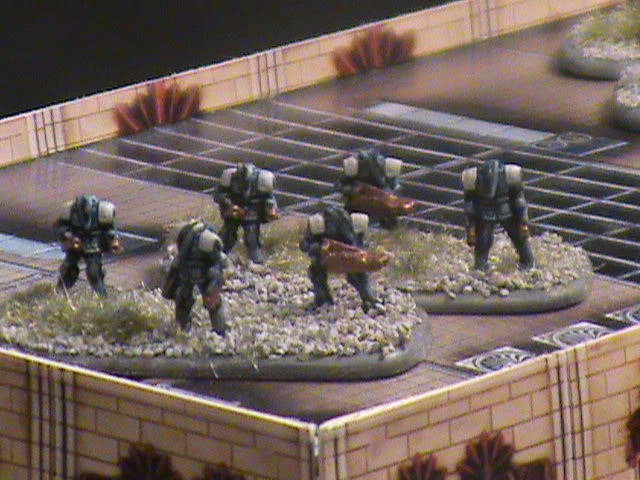 Last but definitely not least, we have the humble infantryman. As on every other battlefield, the foot mobile soldier has a significant role to play. Most Dropzone Commander missions involve entering buildings to search for Intel or to find Objectives, and since only Infantry can enter these buildings, your Troops units are going to be a vital part of the force. In general, Troops have limited offensive capability and a small impact in CQB. However, they are usually cheap and come in significant numbers so that they can get the job done. Keeping them in the fight is your biggest priority, so watch out for enemy units that cause significant damage to foot soldiers, such as artillery and flame weapons.
Examples of Troops units are Shaltari Braves and Scourge Warriors.
So there you have it, a basic summation of the unit types in Dropzone Commander! Over the coming weeks we will look at how they interact with one another on the tabletop as a cohesive fighting force.
What units have proven most useful to you on the battlefields of the nearish future? Let us know in the comments below!