WFB SHOWCASE: The Glottkin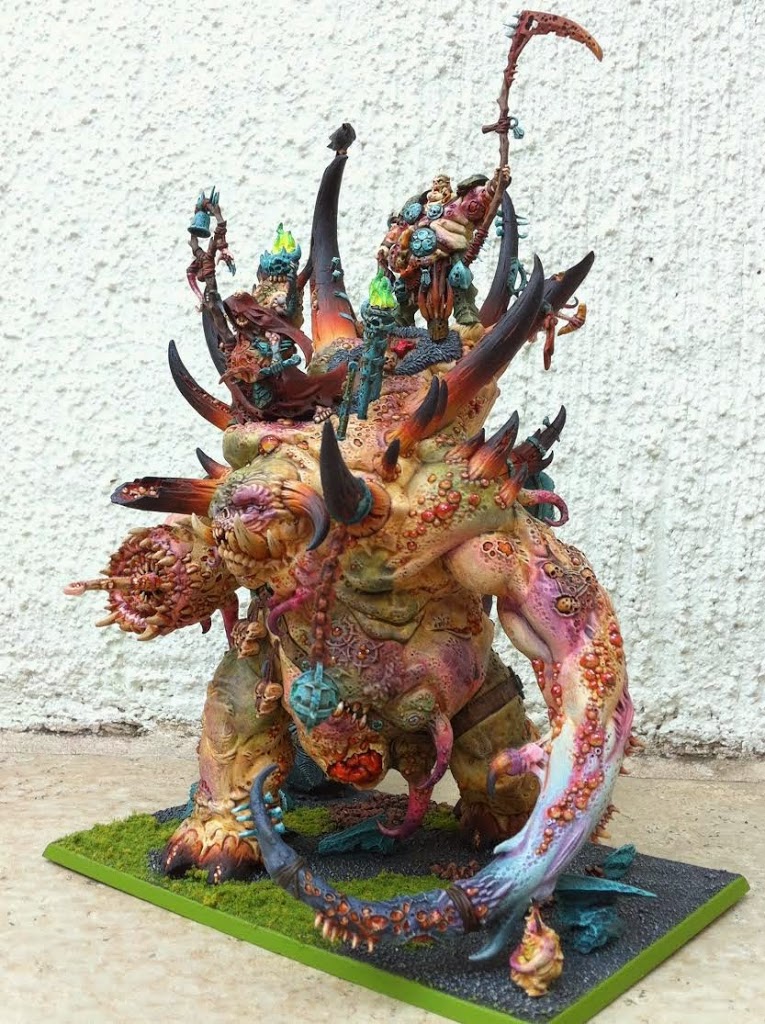 Today we look at the Brothers Glott, all the way from Mexico City (Los Hermanos Glott, the Three Amigos?)
The model has been painted by Hector David Garcia,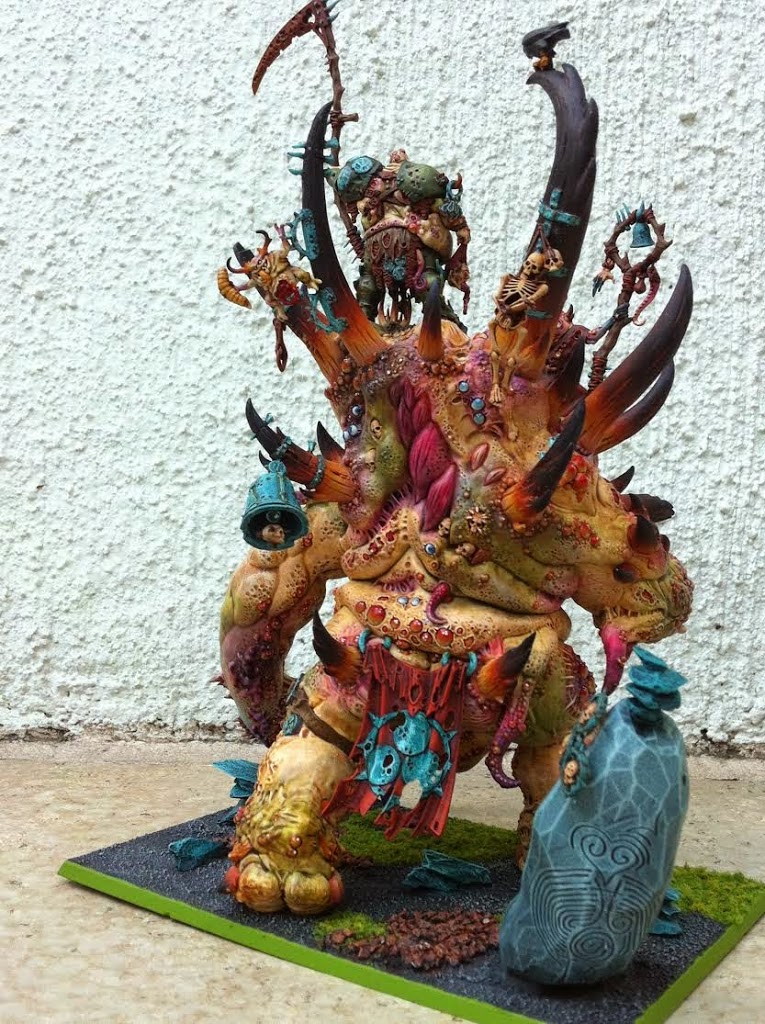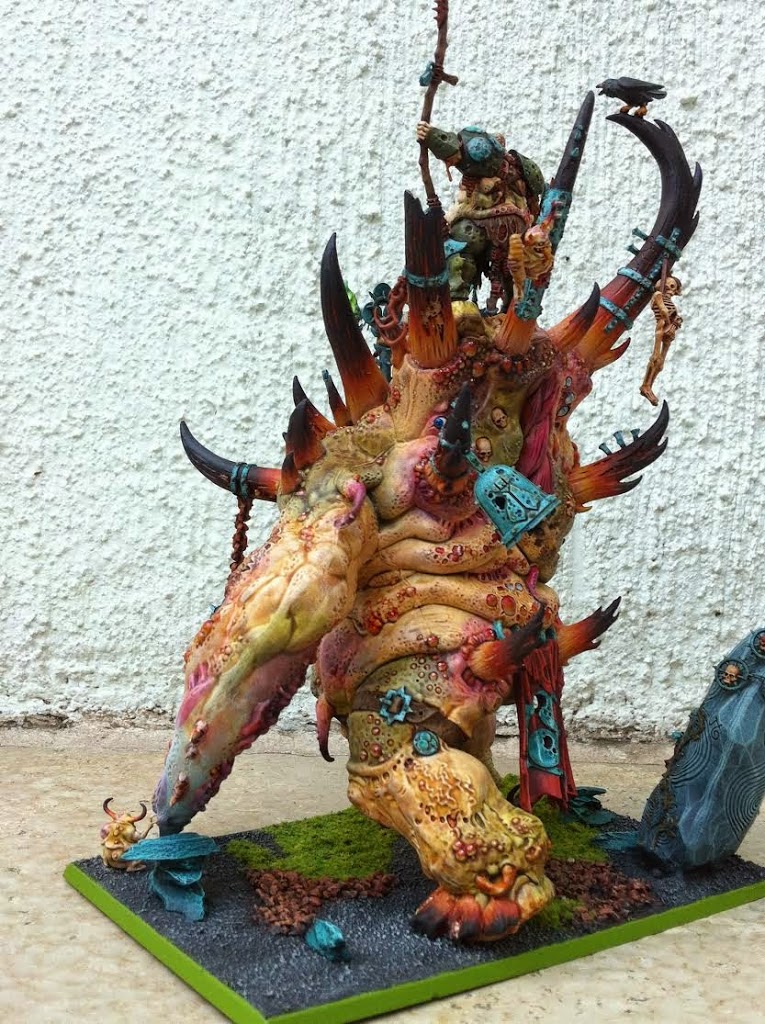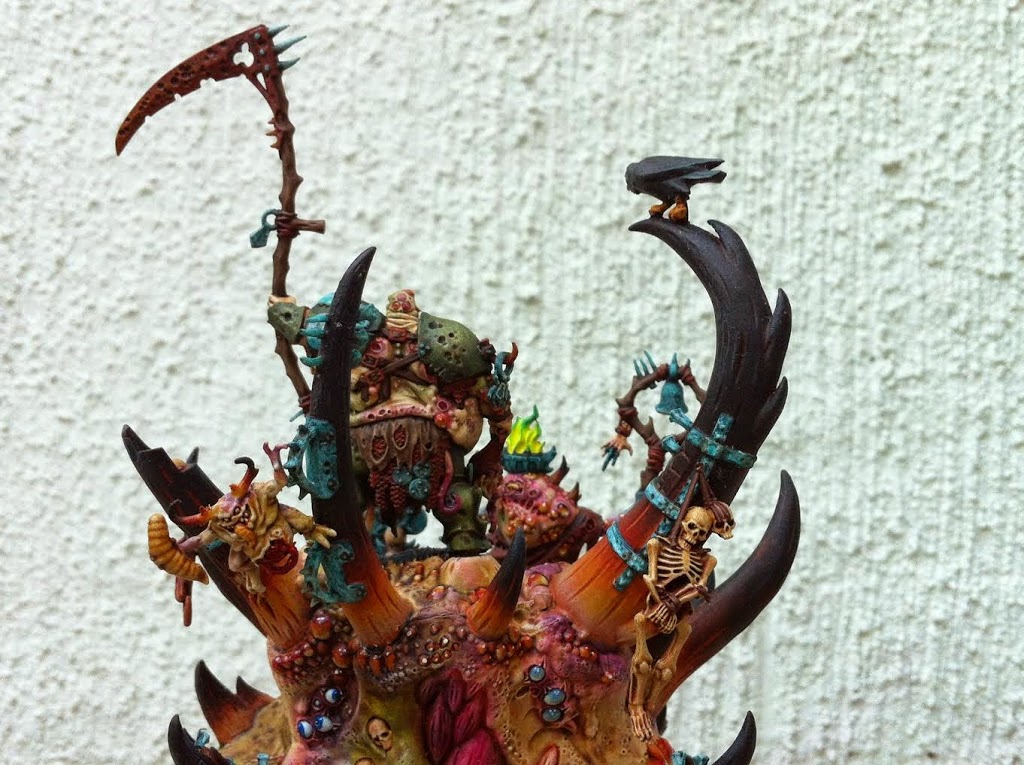 Take it away Hector:
The Glottkin is a huge and complex model full of tiny details all around, so I painted it with the most simple techniques for saving time (and avoiding insanity).

Basically this model is painted by drybrushing (Vallejo MC & GC 70% paint + 30% water) and Shades (GW), no airbrush at all. Instead of using "Metallic" paints or NNM techniques, I painted only rusts in browns and greens.

Some extra bitz are added due to the complexity of making heavy conversions on a hollow hull.
A detail I like a lot is the crow on the tallest horn, very "Nurglish"

It took me about 40 hours to complete.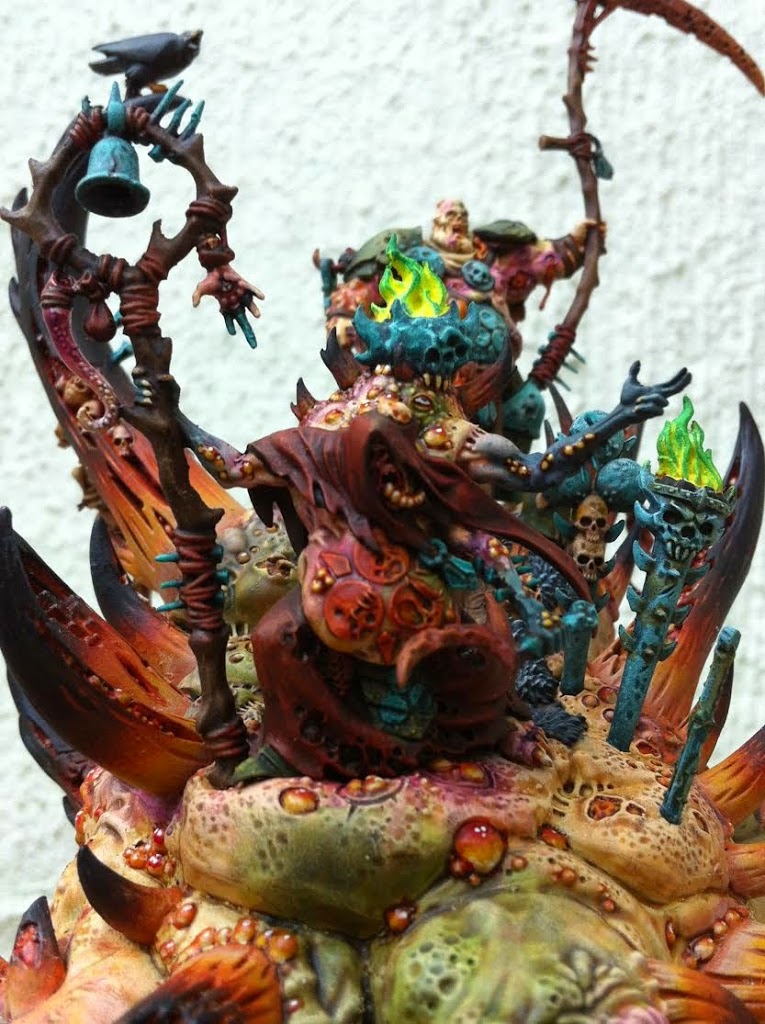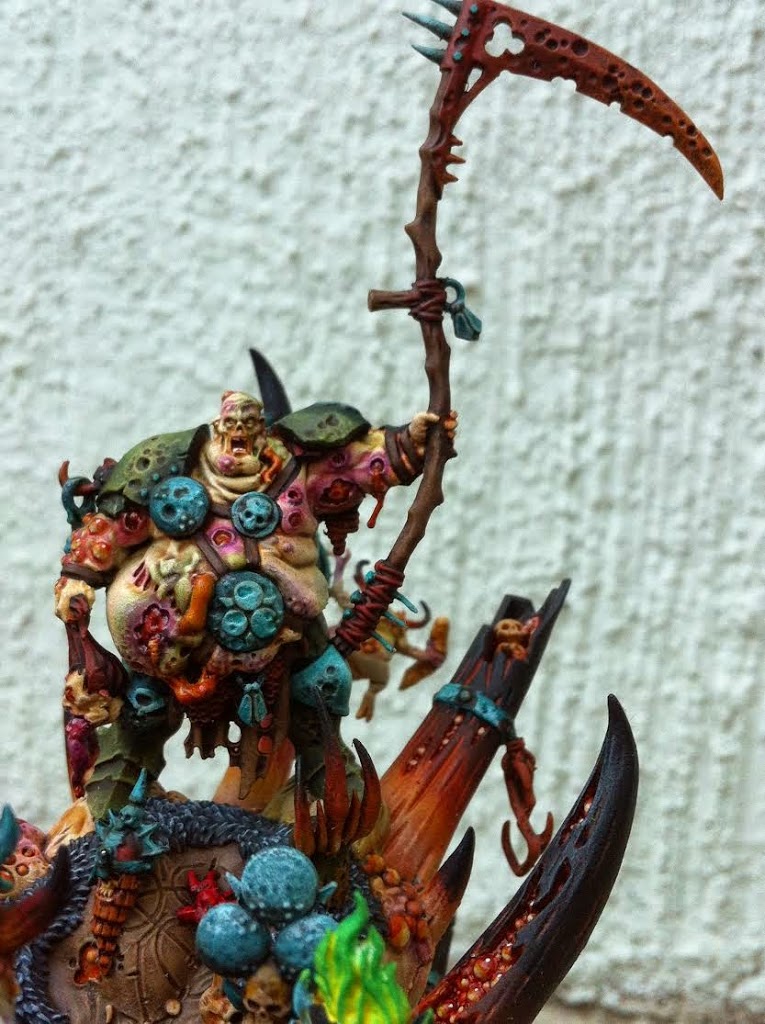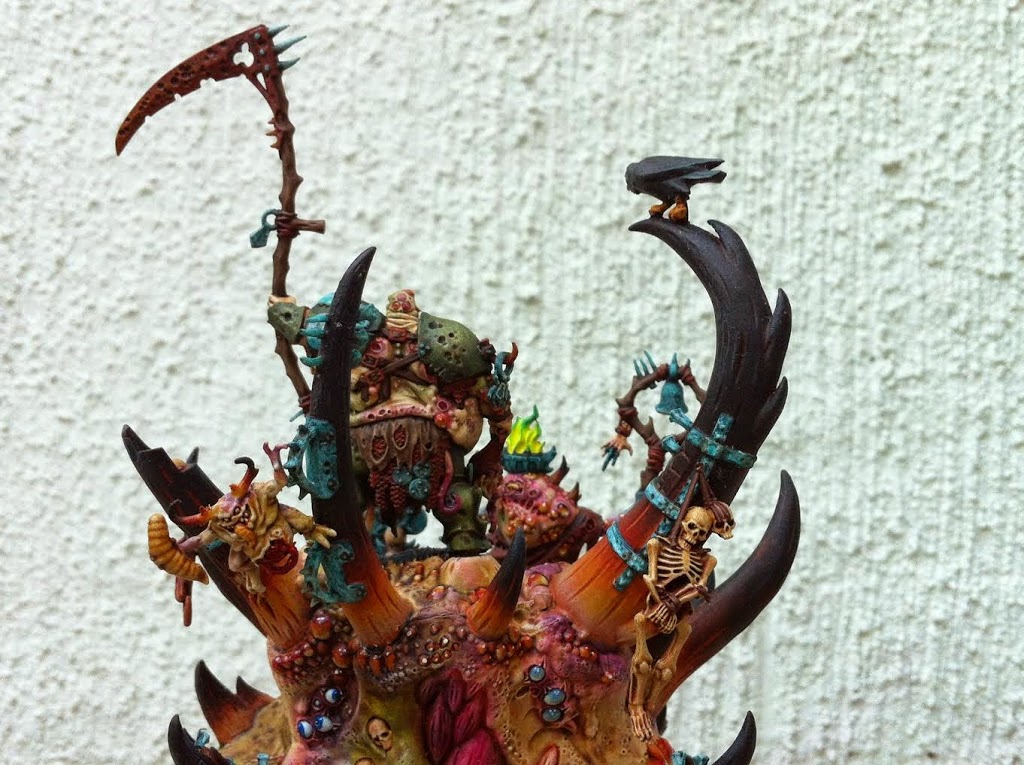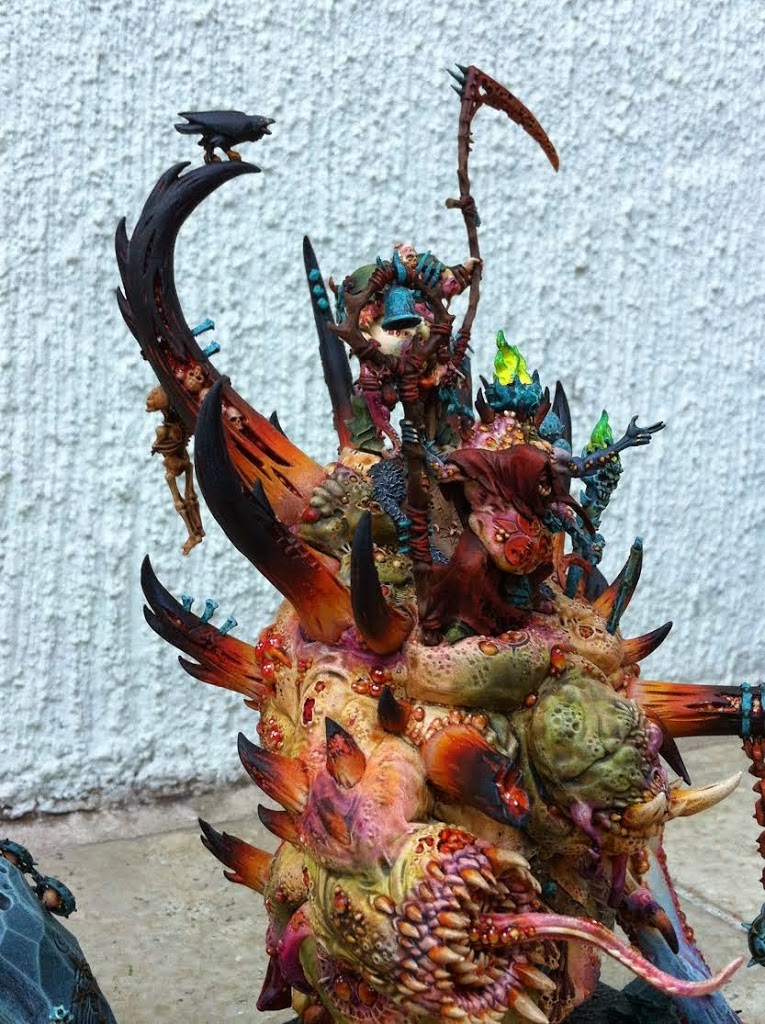 I really like the prismatic palette for a Nurgle peace. It works and is a great distinction for such a centerpiece model from the standard Nurgle browns and greens. I bet it really pops visually as the lead model on the tabletop. In particular I love the blackened tips on the horns, and the crow up top is just PERFECT.
Give it up for Hector folks!
Subscribe to our newsletter!
Get Tabletop, RPG & Pop Culture news delivered directly to your inbox.