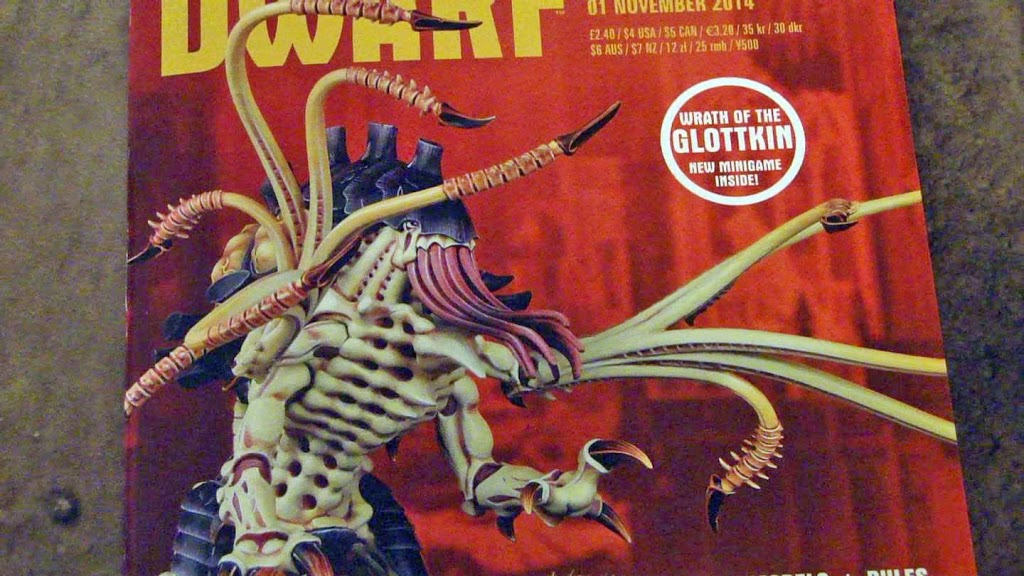 Big Bugs and Space Vampires; the new White Dwarf is bursting with Grim Dark flavor!
Issue 40 is here and there's lots to talk about! First off there seems to be a bit of an Easter Egg that all the non-English language versions of this issue were printed with about a possible confirmation  for the rumored Blood Angels/ Tyranids Starter Set.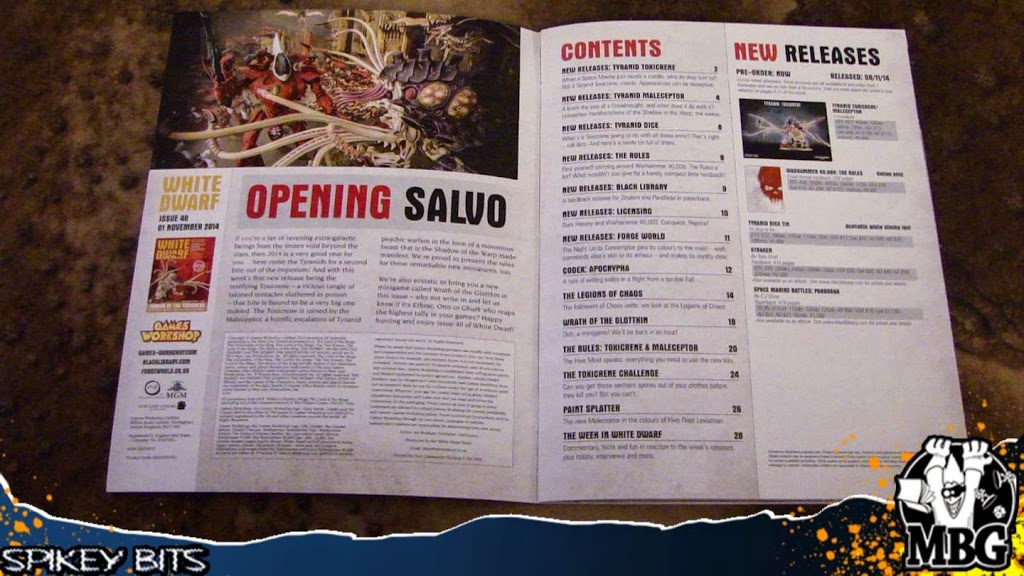 I haven't seen it in the English version yet, however it sort of makes sense as sometimes there isn't a foreign language translation available for rules at first, OR the release schedule got moved around and the WD staff simply forgot to edit the foreign language versions. This issue's introduction also alluded to this just being "the first week" of Tyranid releases, so who knows what we're see next for these interstellar travelers! Either way, we keep hearing more and more about starter set rumors, so there is perhaps something to a forthcoming Blood Angels release.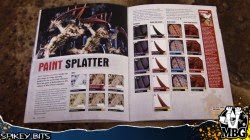 The issue itself was another great one to talk about. It contains the new rules for the Toxicrene / Maleceptor, a great Tyranids Paint Splatter article, and all the latest on the jovial Glottkin and the new End Times Legions of Chaos. If you haven't read the Glottkin End Times Book II yet, be sure to checkout my video review of the new book as it's sold out already at most stores!
The Paint Splatter article was once again very solid with lot's of great color schemes for painting "Purple" Hive Fleet Leviathan 'Nids, as well as a quick Blood Angel guide as well for the new Toxicrene Terminator causality bit.