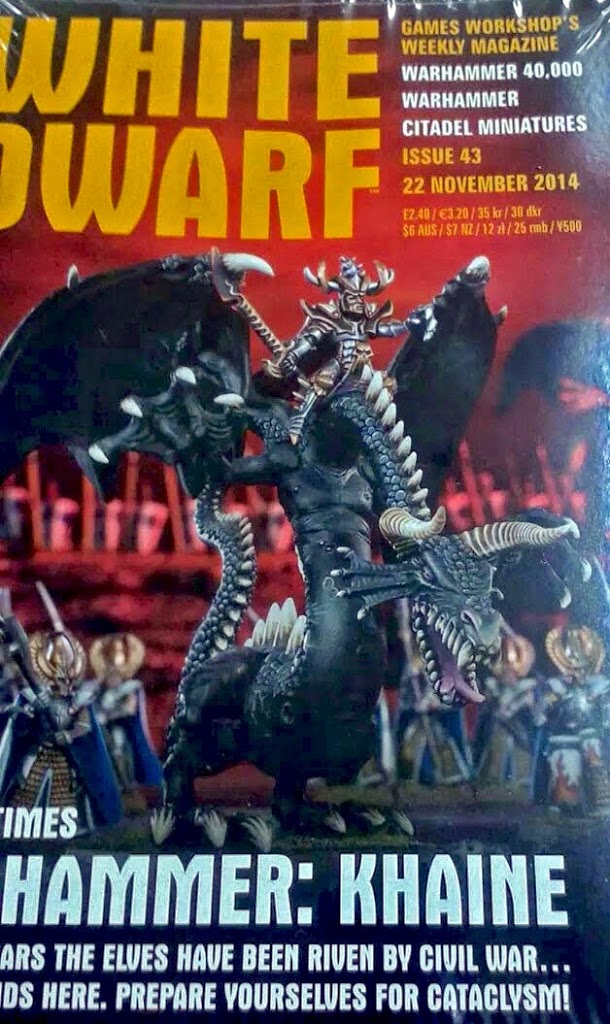 This weeks issue of White Dwarf is here, and it's star is pointy and WHITE HOT!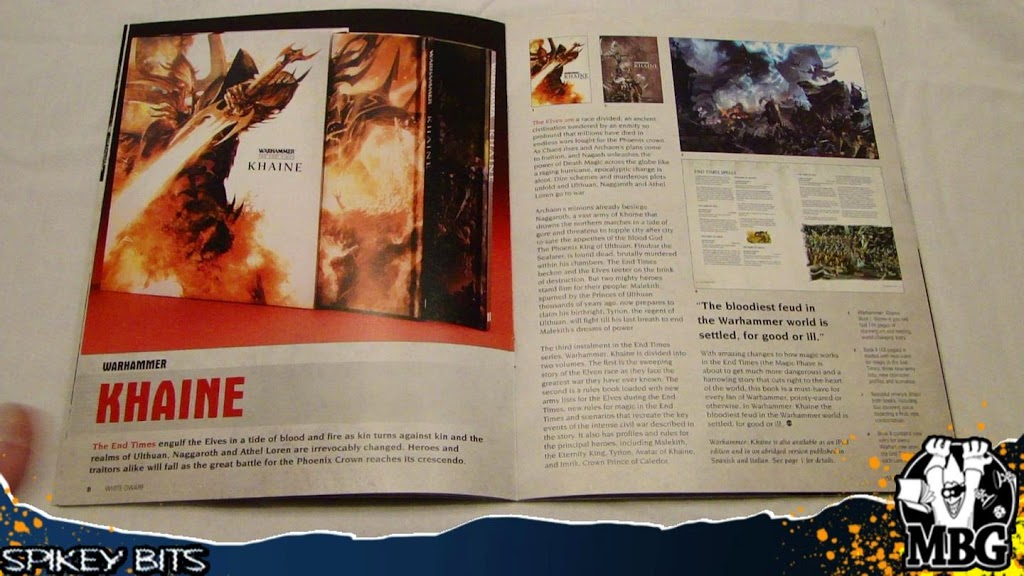 No new rules or hobby content in this one, but plenty on the new End Time Curse of Khaine supplement though.   There was, also a pretty good battle report called the Thraxian Massacre pitting the forces of the Ultramaries against the Tyranids.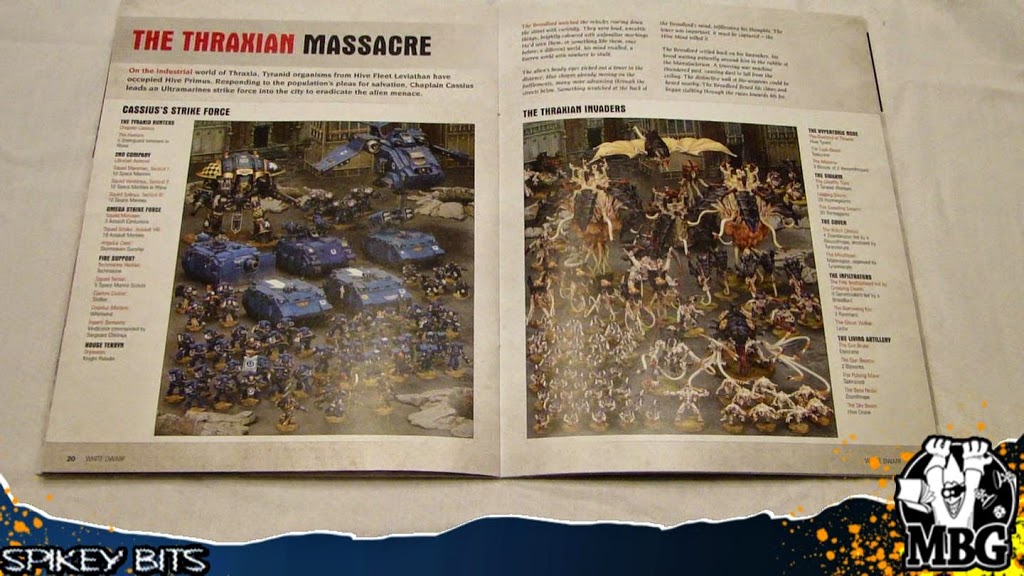 Overall though, you may want to mark this one off your list of issues to pick up as it's pretty lacking in all the stuff that normally makes White Dwarf great.