Fallen Frontiers: Model Preview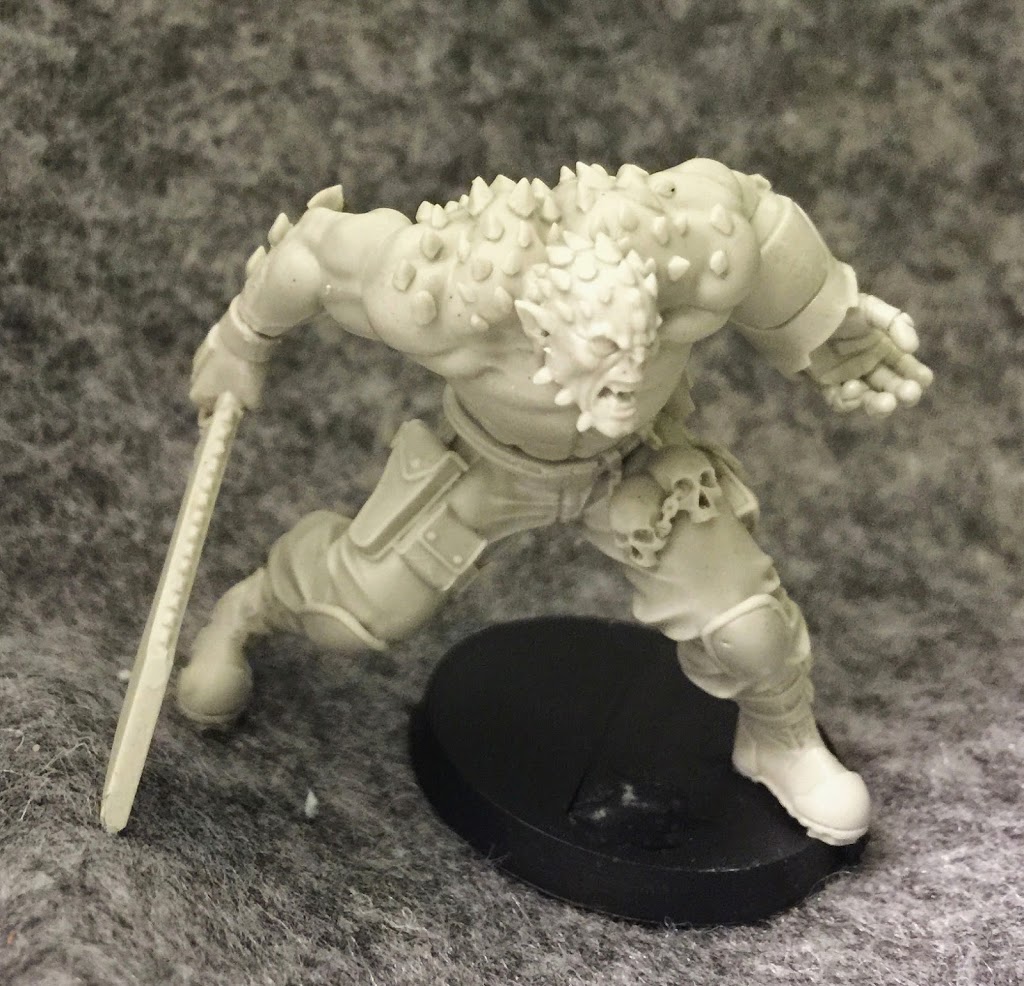 No your eyes do not deceive you. I've got some Fallen Frontiers minis right here, fresh from the molds!
If you love gorgeous sci-fi models as much as I do, then you've also been avidly following the Fallen Frontiers Kickstarter. Here's a look at what all you backers can expect in the mail next year.
The guys at scale games have done a great job creating a universe that will not only look great on the tabletop, but is also rich in background. I could summarize it all for you here, but maybe it would be best if you just go check their Kickstarter page. There's tons of background info to be found as you scroll through all the updates.
The first model we'll be looking at is a Riff Berseker. These are some of my absolute favorites from the campaign. As you can see, this guy is packed with character and detail.
Let's look at him from some other angles. There's more to ogle than just that monstrous face and all those cool spikes. Look at the realism in the folds of cloth on the pants. Then there are all the other cool details like the holster and pouches. Make sure to click and zoom in for maximum effect.
Our next mini is a Berserker Hero: Sihlas Fenn.
Like his fellow berserker, this guy is no slouch in the detail department. Look at that face!
As you can see, in addition to having a larger knife, this guy is also larger and bulkier than the other berserker.
Next we have a hero for the Sayx faction. Meet Tarko Stahlen. He might look human but the genetically engineered Sayx barely fit that definition anymore.
Here's a look at the reverse.
A comparison shot with one of my old renegade marines reveals that these guys are a lot larger than your standard gaming scale. Scale Games went with 35mm for Fallen Frontiers.
~Hope you enjoyed the preview. Looks like all you backers are in for a real treat. And everyone who missed out, keep your eyes peeled for when these guys go on sale in the store.