WHFB. Going Retro with Chaos Dwarfs – Part 9.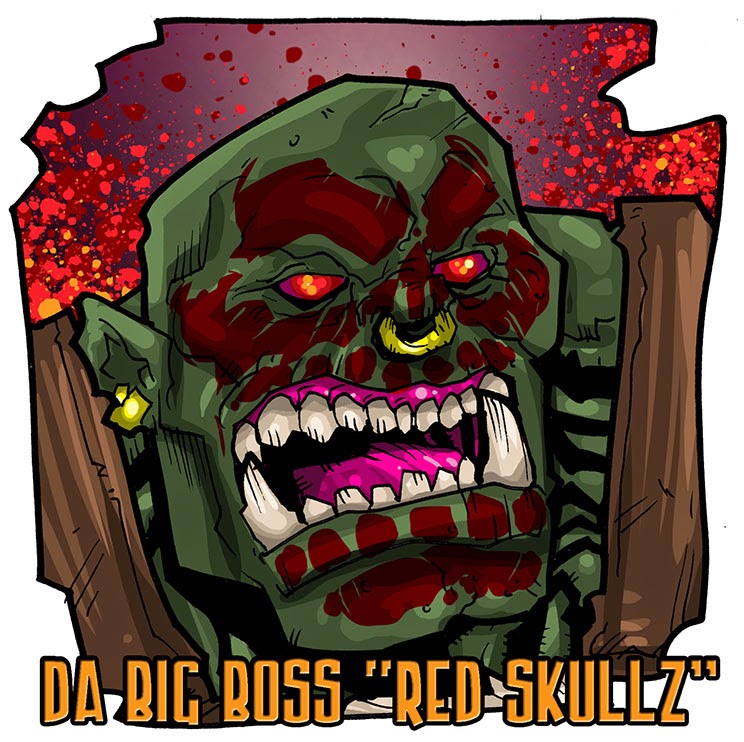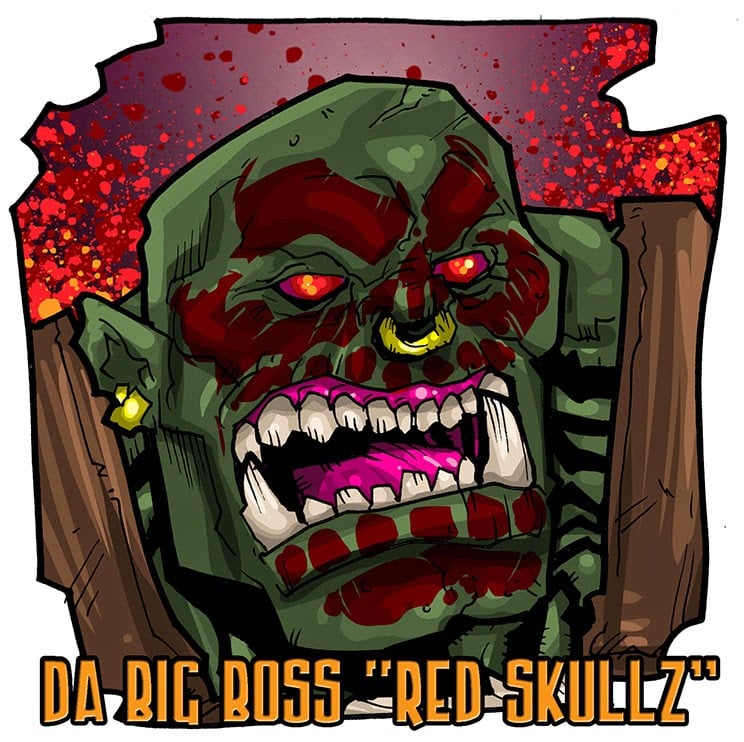 Painting has slowed to a holiday crawl so perfect time for a recap of the Chaos Stunties so far and what plans I have in store for 2015!

Hi! I`m Tommy from the little known blog bigbossredskullz and we are making a retro 4th ed miniature based Chaos Dwarfs army!
Christmas preparations sure is busy, both work and private life is hectic! But enough of that, over to miniatures 😉
Article index
If you haven't read all the parts in the article series here's the links:
Part 1: WiP and plans
Part 2: Basing
Part 3: Shield designs
Part 4: Infernal Guard
Part 5: Sorcerer and Bsb
Part 6: K'daai Iceborn
Part 7: Iron Daemon
Part 8: Bull Mobiles
Lords & heroes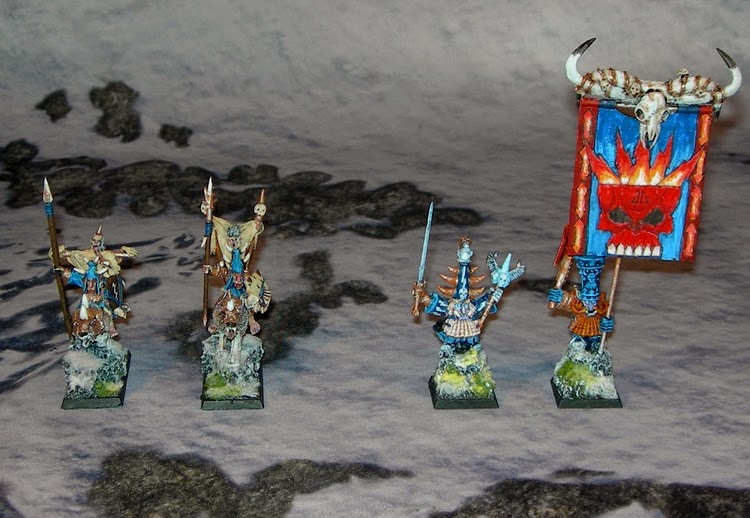 From left to right. Two Hobgoblin Khans, Sorcerer-Prophet and Infernal Castellan BSB.
Core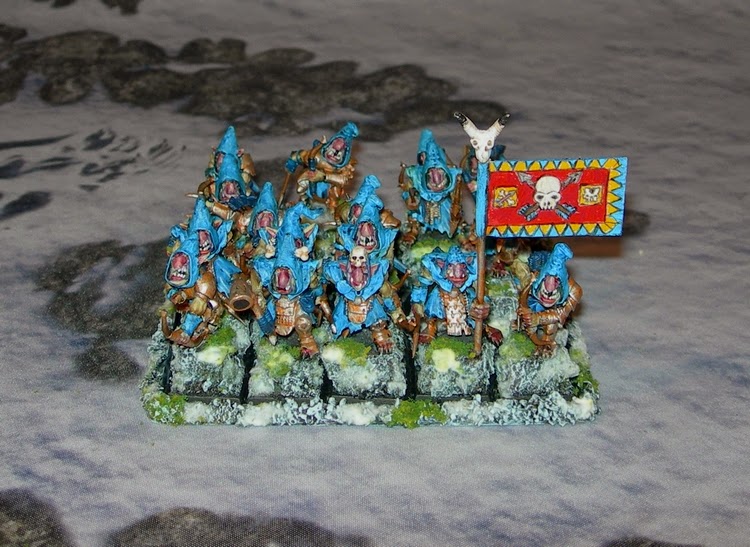 20 Hobgoblin cutthroats with bows and full command group.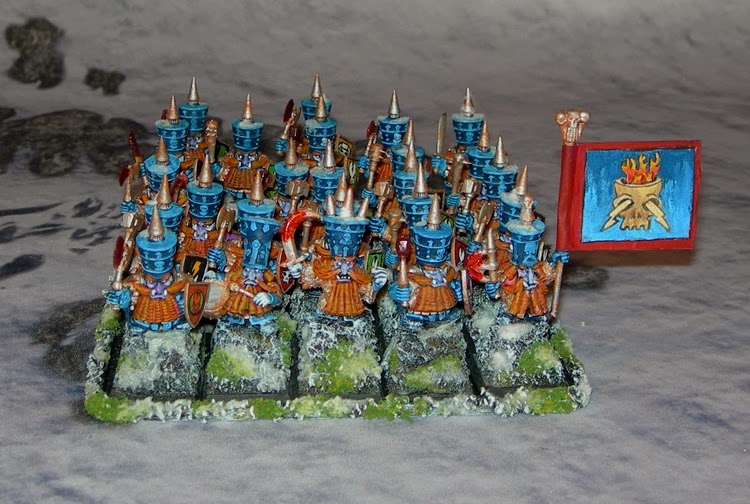 28 Infernal Guard, hand weapon & shield, full command group
Special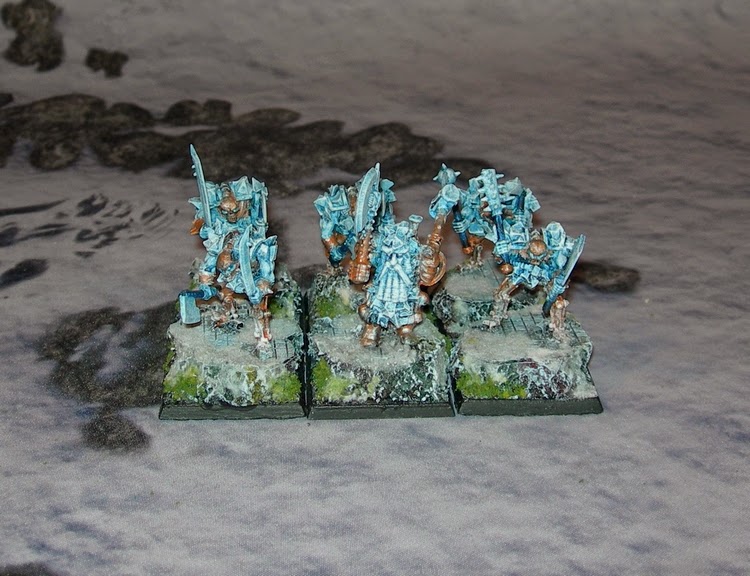 K'daai Iceborn count as Fireborn with Manburner.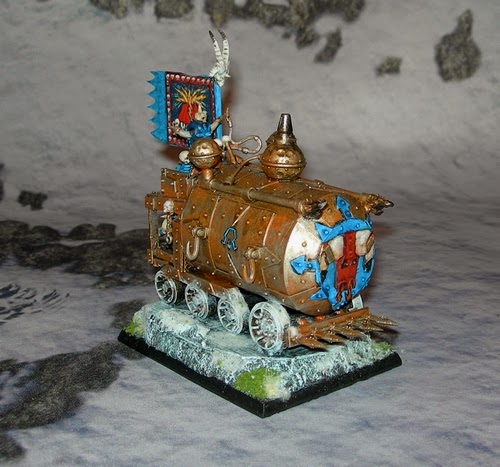 Iron Daemon.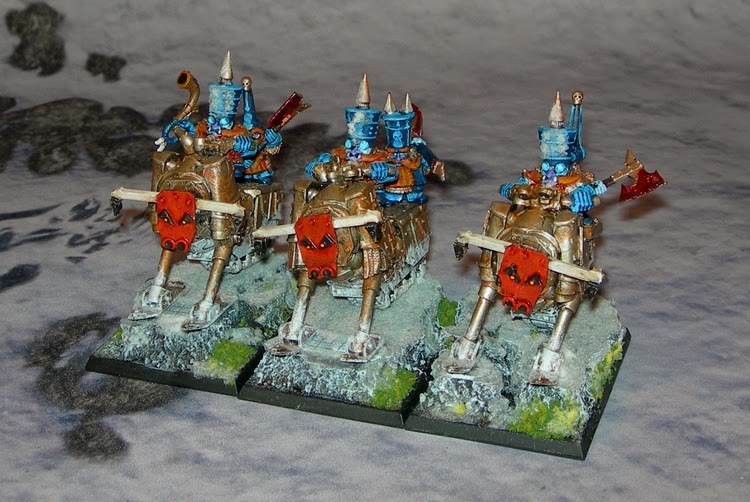 Bull Mobiles count as Bull Centaurs. Great weapons, musician and champion.
Subscribe to our newsletter!
Get Tabletop, RPG & Pop Culture news delivered directly to your inbox.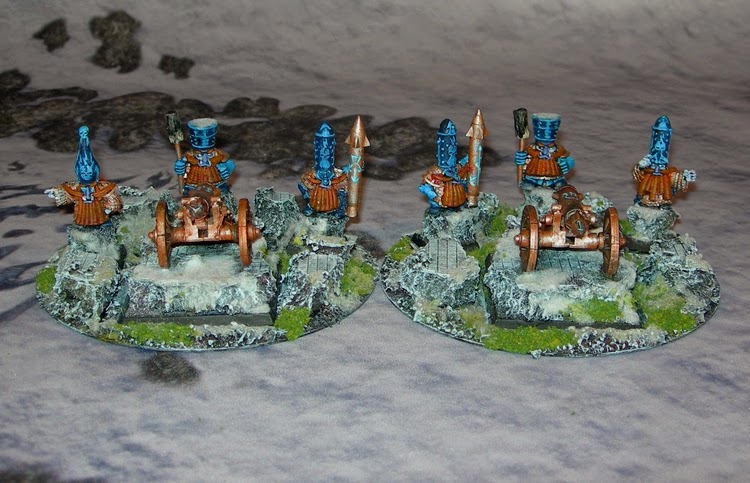 Two Deathshrieker Rockets.
Rare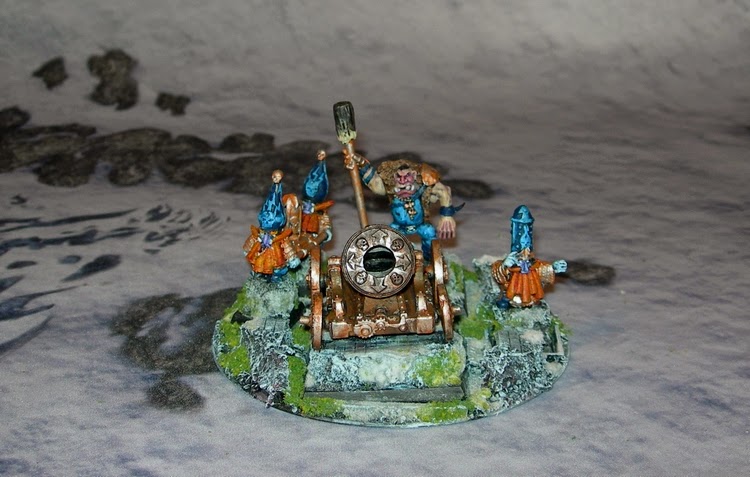 Earthshaker Cannon with slave ogre.
Army pic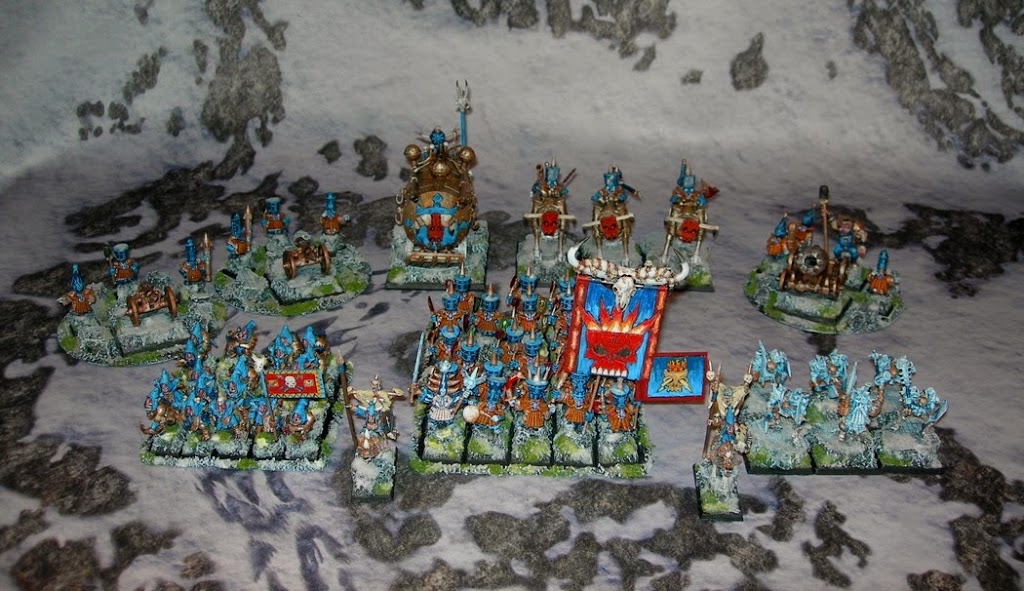 I'm very happy with the army so far! This is enough for a legal 2k list but in total with upgrades as I use these units it's 2552 points. Not bad for two months of work if I can say so myself!
Plans for 2015
For those who've enjoyed this article series, no need to worry yet! I've still got these things in the pipeline for 2015:
– 13 blunderbusses
– 19 gw armed infernal guard
– up to 30 hw hobbos
– 3 more bull centaurs
– SoM lammasu
– destroyer
– hell cannon
– and a couple of secret projects
So not finished yet!
That's it for part 9, next time it will be more core to reach a valid 3k list. In the meantime go check out my latest batrep. Chaos Dwarfs vs Beastmen in my blog.
What's been your favorite part so far and what are you looking forward to in 2015 in this article series?