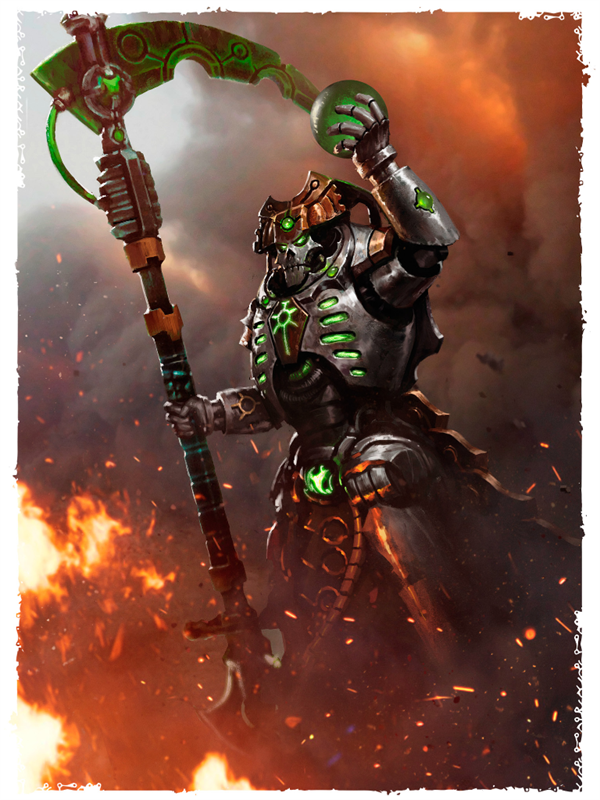 The Necron boogeymen are here! The Stormlord, Nightbringer, and Deceiver have finally been spotted check it out.
Via Forge The Narrative 01-29-2015 (Con't)
Full rules for all the Necron monsters, as well as the Heavy Supports, and the C'tan special rules (like a Precision strike D weapon) have been spotted!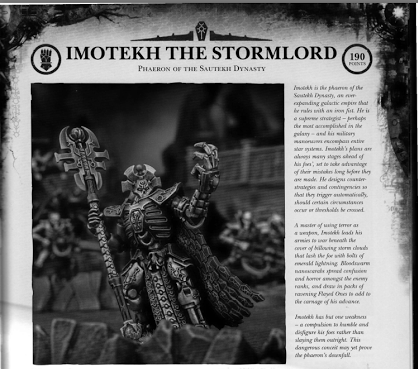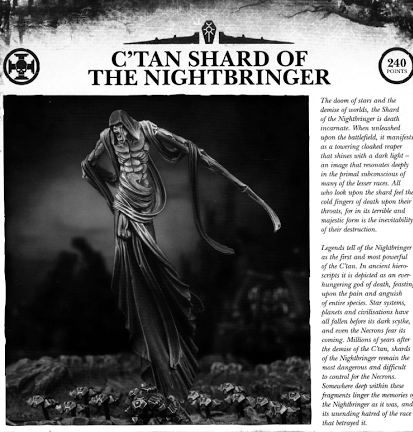 Full rules pics back on the
~2 days to go!