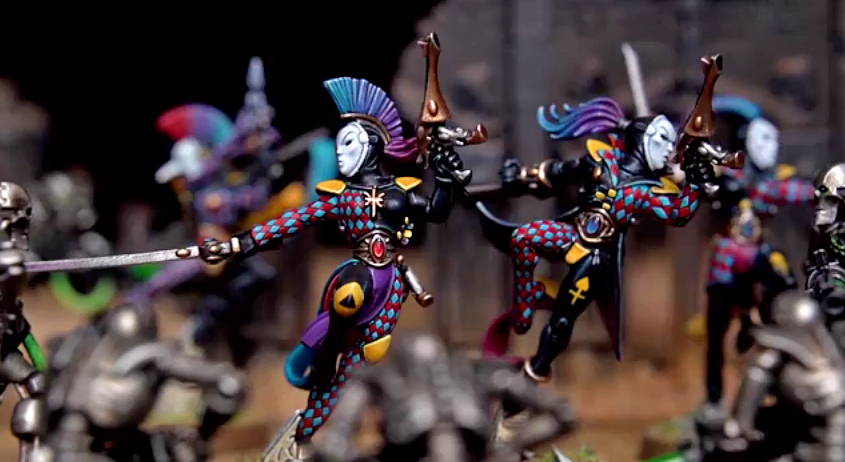 The new Starweaver transport is a COMBO KIT with an alternative build – the Voidweaver gunboat!  Come see.
It's been super busy with the rumors this week… Here's the latest info and pics doing the rounds on the tubes:
via CaptainCitadel 2-10-2015 
"The new skimmer kit makes two different vehicles. Smashing!"
Behold the Starweaver's stablemate, the Voidweaver, which apparently is the non-transport little gunboat. It can also split fire with both of those top weapons (and has a third underneath).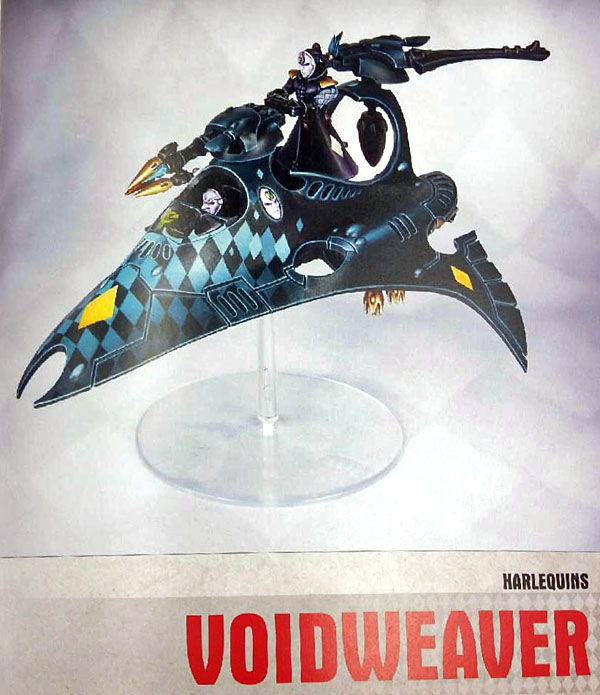 Here's the skinny on that funky forward gun:
Prismatic Cannon
-Dispersed 24″ S3 AP4 Heavy1, Large blast
-Focussed 24″ S5 AP3 Heavy1, Blast
-Dispersed 24″ S7 AP2 Heavy1, Lance
Lots more info and rules there, go look!
~I'm always happy to see more units, but how does the gunner man both guns? I guess he moves back and forth like the backseat gunner on some WW1 2-seater fighters.