BREAKING – New Harlequin Starweaver & Character Pics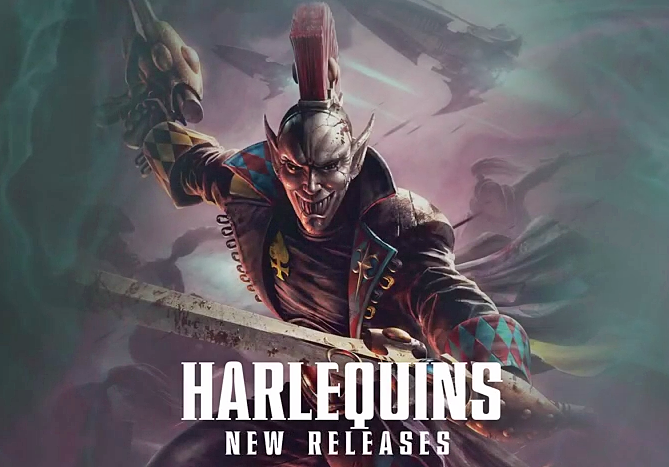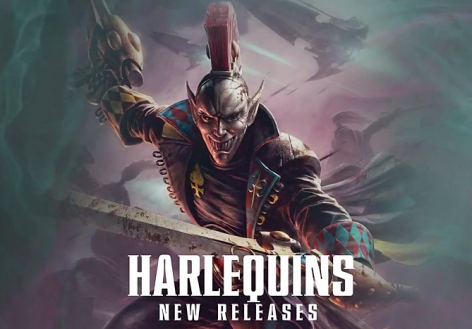 Ready, Steady, Go! The new Harlequin transport is here, along with TWO new character models as well as this week's prices!
Problem is that this leak may raise more questions than it answers, because now it seems like were looking at a four week release window for the Harlequins IF we are indeed getting a codex out of this.
Revealed today are the new Starweaver transport, and the Shadowseer and Death Jester models!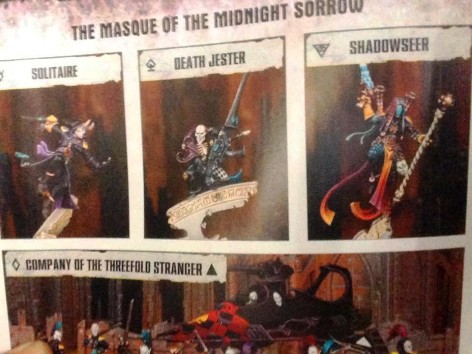 The new characters appear to be plastic 'multi-part' models of the previous Finecast versions, as they appear more dynamic at first glance.
This new Starweaver looks to be a upgrade for the Dark Eldar Venom model, which along with the Harlequin crew could just be a sprue swap for the existing kit.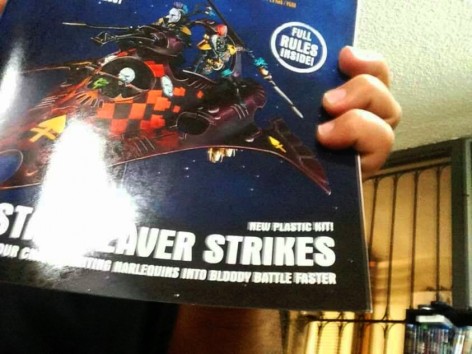 Plus I didn't know better I'd say that the design of the new Starweaver transport was inspired by one of my favorite sports cars of all time, the Toyota Supra.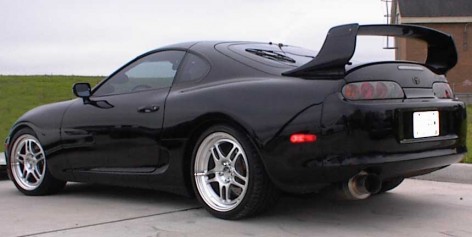 Get ready for what looks to be two more weeks of Harlequins folks.  If you look at this peek at this week's White Dwarf, there isn't any DeathJester or Shadowseer in there.
Subscribe to our newsletter!
Get Tabletop, RPG & Pop Culture news delivered directly to your inbox.
via Gary's 2-9-2015
CODEX: HARLEQUINS
A 96 page full colour hardback Codex that contains new background, artwork, colour schemes and rules for the harlequins.
RRP £30
HARLEQUIN STARWEAVER
A Multipart plastic kit making either a fast moving troop carrier or a heavy weapons platform called a Voidweaver for Harlequins.
RRP £25
WARRIORS OF THE LAUGHING GOD: A HARLEQUINS PAINTING GUIDE
A 168 page full colour paperback step-by-step painting guide for Harlequins.
RRP £20
All released next Saturday (Feb 21), pre-orders on this Saturday (Feb 14).
Latest News From BoLS: