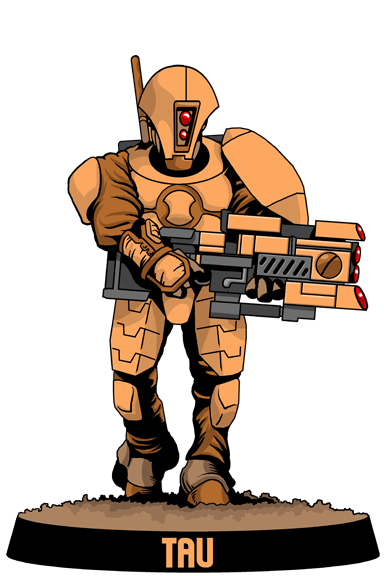 It looks like the talk of Tau Empire coming later this year has gotten tongues wagging.  Here's the latest for you Battlesuit fanatics!
via Birds in the Trees 3-22-2015 
Tau Empire Release Info

– New updated XV-?? battlesuit / Commander-battlesuit combo kit.

– New kit is strongly based on the current Commander suit, but not identical.

– New Kit is designed for much more dynamic assembly & posing options than the current range.

– Many new Kroot models are on ice, but may be spun off into a separate release (Codex: Kroot Mercenaries)
So if you had to design a new suit to help the Tau out, what would it be?