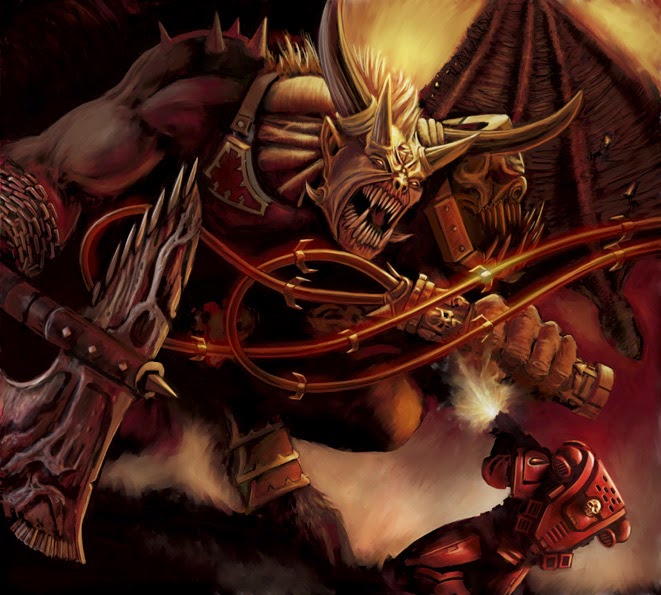 Want to play the new Bloodthirster model in 40k, no problem! The only thing missing for the new Bloodthirster release was the fact that it wasn't just for Fantasy.
But now it looks like it comes with 40k rules AND an oval base in the kit as well.
Checkout the details!
Via Captain Citadel 
My mate got his Blood thirster early, and looks to be a round base and bespoke rules for 40k in the build papers.

Perhaps a 40k Chaos release is forthcoming?

Wow that instruction manual may just be the best part to the kit!