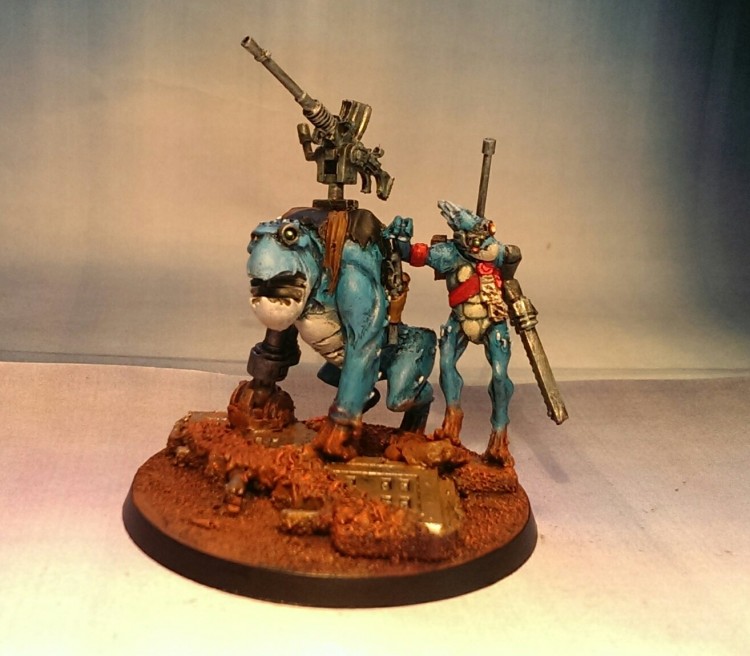 Another week and another addition to my Merciless warband!
Hi! I`m Tommy from the blog bigbossredskullz and this week we'll take another look into my growing INQ28 warband.
Kroot mercenary
I've named my kroot mercenary Kosal Chhit. It actually has a meaning – do check it out 😉
I think this is one of the best blue shades I've ever painted.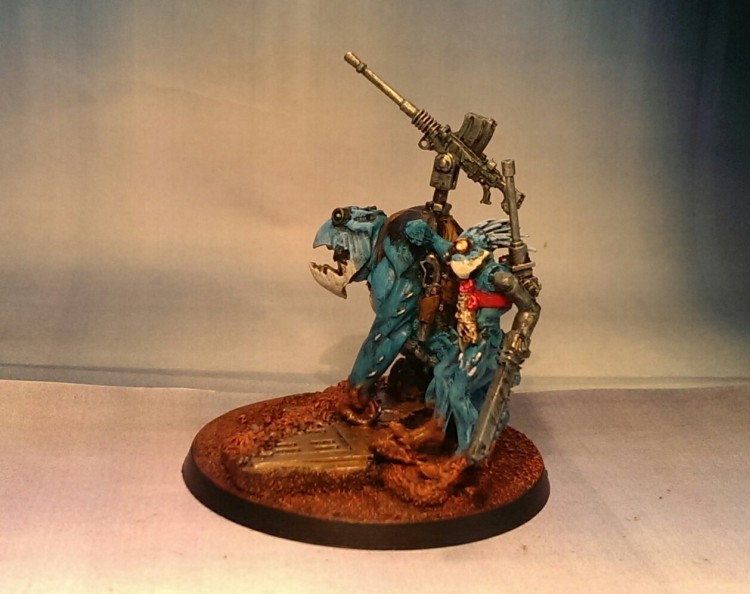 The bionics integrated well in the end.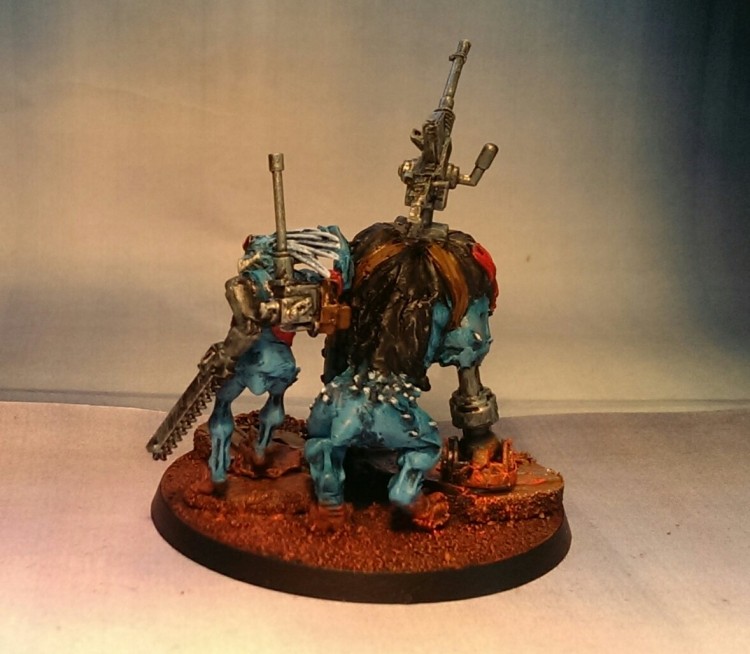 I'm very tempted to paint more kroot, it was really fun! With the speed of todays releases from GW maybe they'll bring back the Kroot mercenary list.
Zoat Battle psyker
I didn't have time for more than finishing the build this week.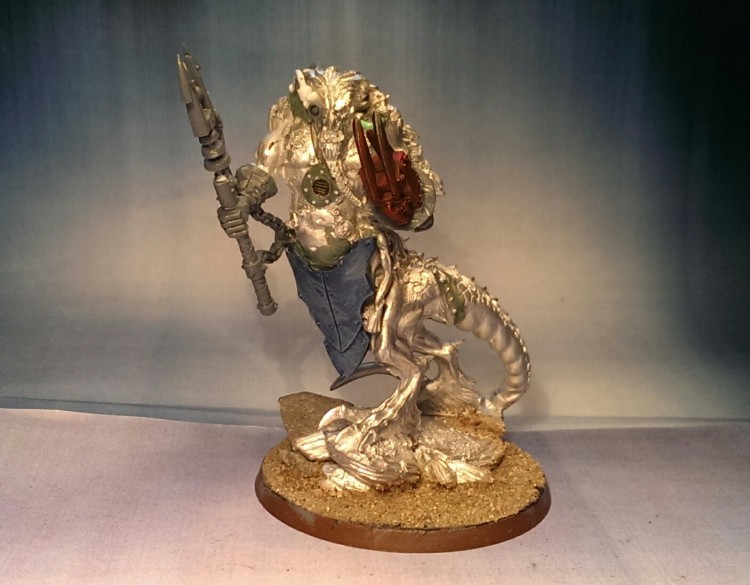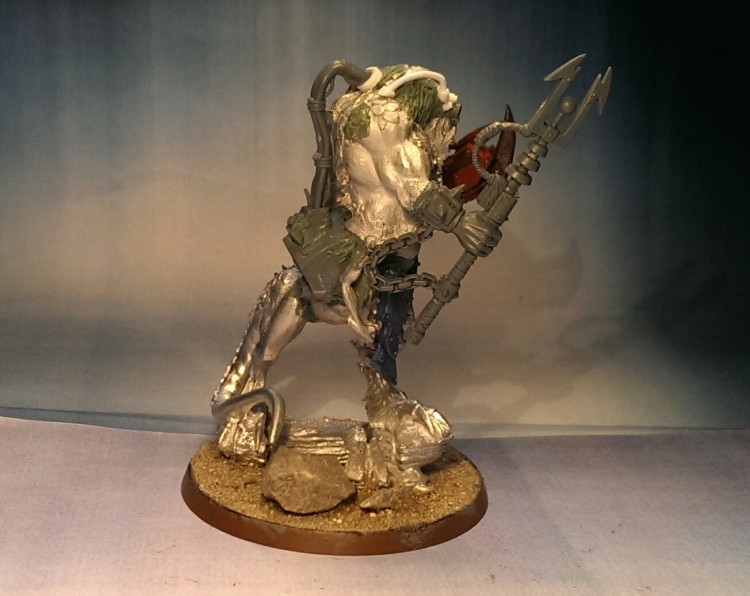 This build is so wacky and over the top it gives me a good chuckle tbh. But I look forward to paint though 🙂
That's it for this week! Next week I think the first of my Dark Mechanicus army will be posted but for those interested in seeing the early WiPs just check my blog. The first few posts are already up.
For more of the Merciless warband – the WiPs and PiPs, check out my blog. I update several times a week!
Opinions on these new additions to the Merciless?