40K Review: Imperial Knight Warden Kit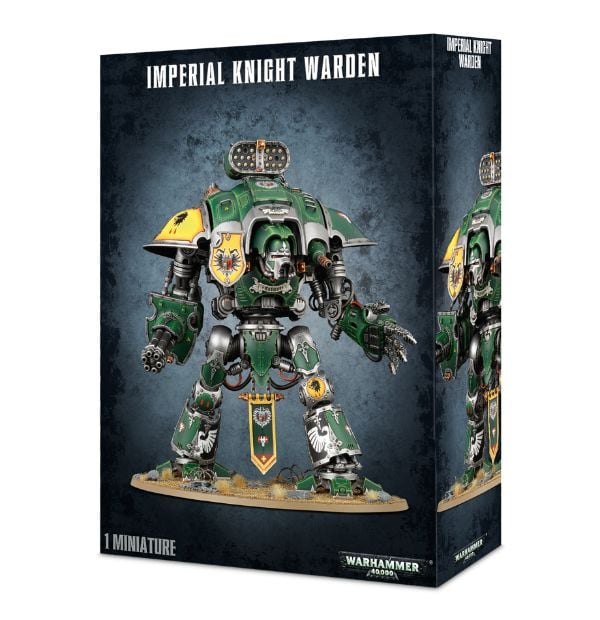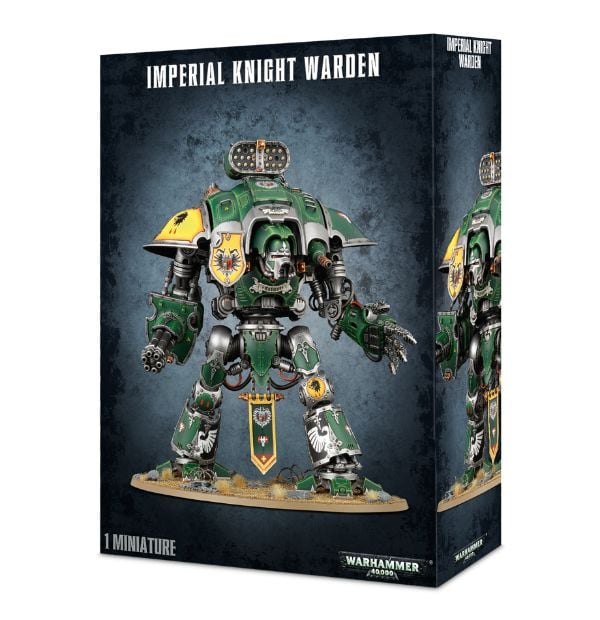 Lightning strikes twice – the biggest thing in plastic to happen to 40k for 7th is back. Come see the new Knight!
It's been just over a year since Games Workshop released the Imperial Knights, they are back with a vengeance! The Knight Warden kit is here, and it's packing some serious heat with the first full color instruction book, a new upgrade sprue, and decal sheet to boot!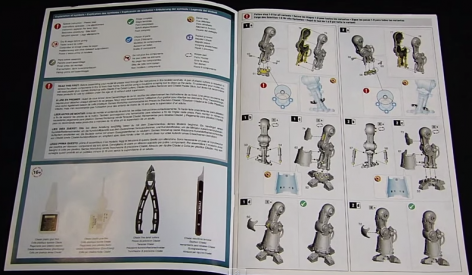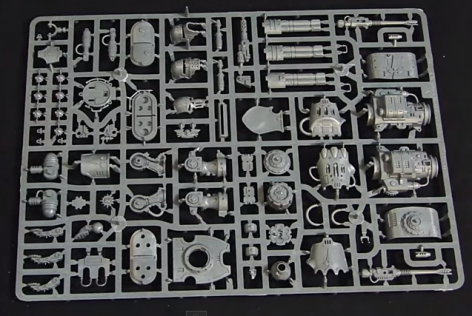 The new box set contains all the parts you need to make all FIVE of the Knight Titan Variants.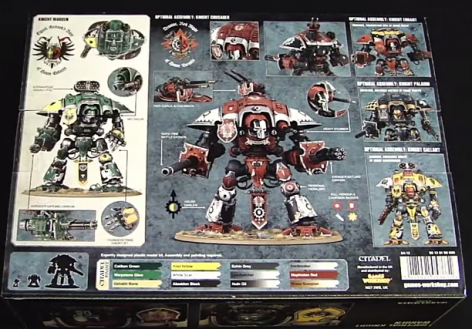 Here's the highlights via Games Workshop
This is a serious, serious bit of kit! Everything you need in order to build one Imperial Knight Warden is included in this box; one complete 147-component Imperial Knight kit and this seventy-four-component upgrade kit. It features three completely new faceplates, a new tilting plate/shield, a set of new Adeptus Mechanicus icons and a frankly insane amount of weaponry: a chest pintle Meltagun, a gatling cannon assembly (with heavy flamer), the infamous Reaper chainsword, a thunderstrike gauntlet, a thermal cannon and a rapid-fire battle cannon – on top of this there are carapace options including rocket pods, missile pods and an anti-air twin Icarus cannon.
If you're looking for the 40k rules to for all of the new Knights, better pick up the newly revamped 120 page Knight Titan Codex that was part of the same release as well!
The new Knight Warden is currently available for $157.
Big kids love big toys, and these Knights are perfect for big 40k kids.
Subscribe to our newsletter!
Get Tabletop, RPG & Pop Culture news delivered directly to your inbox.
Latest News From BoLS: