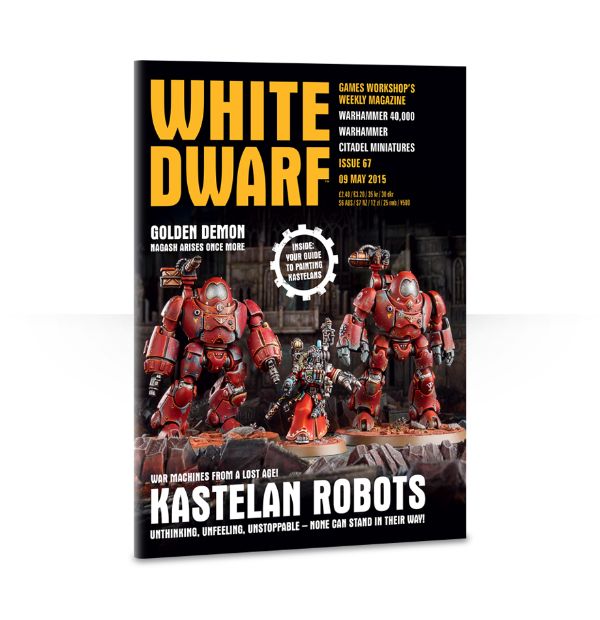 Come see the new Martian Robots, how to paint them, and some 'smelly' teasers about what may be coming next from GW.
Issue 67 has hit, and it features the new Kastelan Robots, as well as their new rules and tons of cool background on the killer martian robots themselves.
Plus this issues also features a great parade ground on a fantastic Knight Titan / Astra Militarum army, and yet another great Paint Splatter article!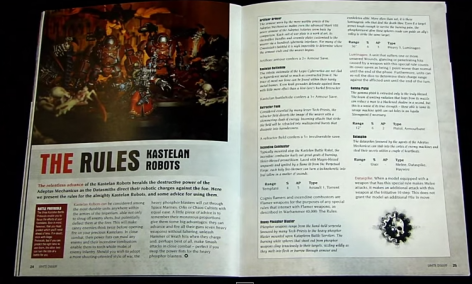 Accent your Kastelan Robots' Battlehide with the techniques in this week's awesome Paint Splatter article.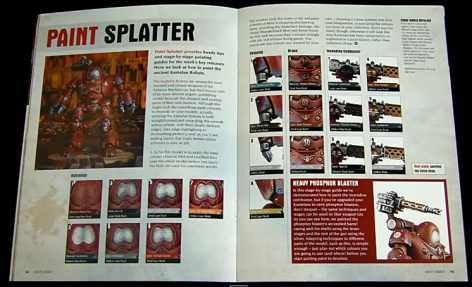 Also if you've been craving a subscription to the White Dwarf weekly magazine, check the back of this issue as they are now offering subscription for the first time since the format change-over!
What do you make from these teasers? Is something Nurglily on the way for next week?


'Scions of Nurgle, and Painting the Living Dead'
Another 'must have' issue rules-wise is here, don't miss it!