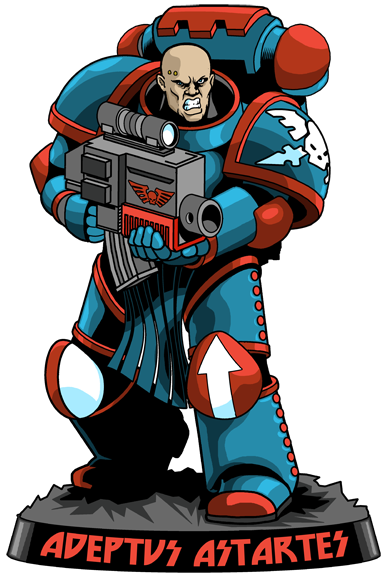 The week 1 Space Marine Release rumors are here – right on schedule.  Come look!
via B&C's Master Sheol 5-25-2015
Space Marine Week 1 Releases
In preorder this week:- New Assault squad
– specific sprues with shoulder pads, torsos, heads and so on for UM, BA, SW and DA!!!
Yes!!! Plastic bits to bling our armies!!!
Now let's go back and compare this with the previous rumors:
Retailers are now chiming in to BoLS regarding Space Marines 5-20-2015
Since Monday 5-18-2015 the following products have been removed from compulsory re-order:-Space Marine Assault squad (48-09)
-Space Marine Devestator squad (48-15)
-Codex: Space Marines (48-09-XX)
There was earlier chatter as well of Chapter specific kits/bits coming.  So with this listing of Week 1, that leaves 2 more weeks for Devastators and the Codex.  I'm sure they will thorow in a surprise here and there as well.
~The Assault Squad kit could really use an update!