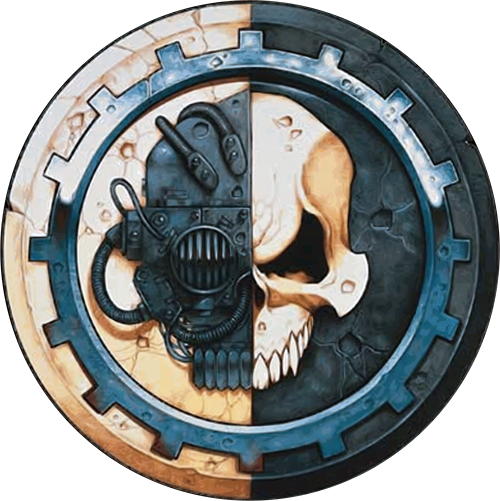 Here come the first of the Cult Mechanicus, and a foul smelling hint for the future…
images via those Germans over at Gamestrust.de
First up we have this week's initial Cult Mechanicus release, the Castellan Robots!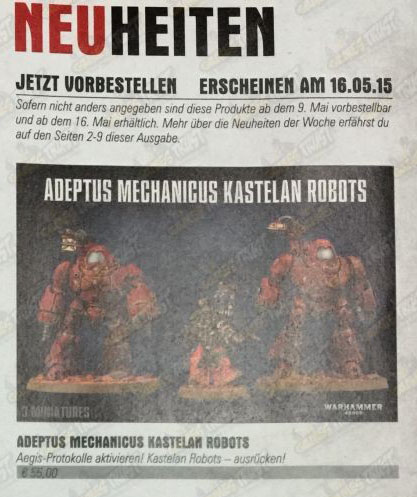 We're looking at €55 per box of 2 robots and a handler.
So I have a feeling we are looking at another of the minis first – codex last armies.
Moving on, we get next week's teaser:

Die Sohne des Nurgle… translates to: The Son of Nurgle
It looks like Grandfather Nurgle is shambling our way!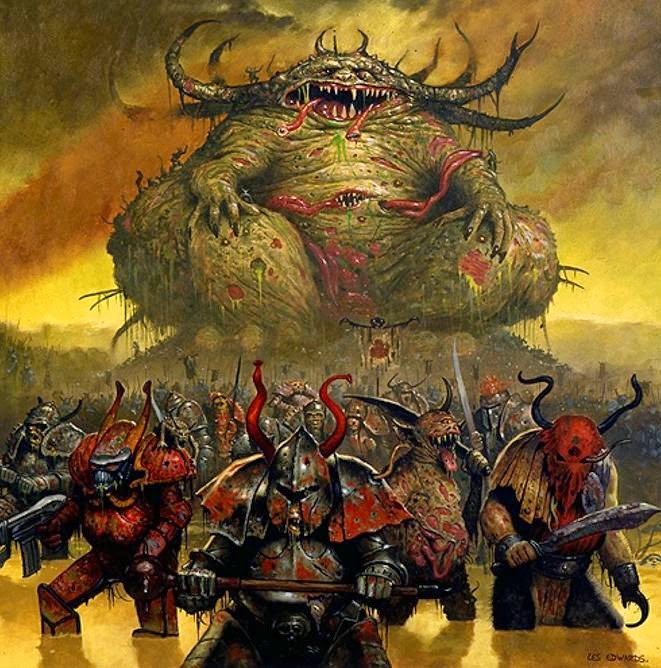 ~ Something gurgly this way comes…