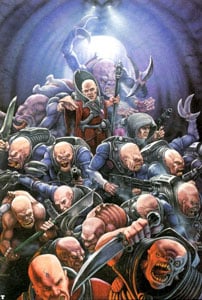 It looks like the rumor-tree is shaking after word of the Deathwatch vs Genestealer Cult upcoming product.  Here's the latest on the Genestealer Cult!
via Bird in the Trees 
GeneStealer Cult Minis Rumors
Clampack 1: Magos with classic robe & staff
Clampack 2:Large-cranium figure with arms extended pose
Editor's note: Patriarch maybe??
Genestealer Hybrid box: Updated versions of the original plastic Hybrid models. Modern-Genestealer like arms in attack poses, alongside hunam arms with knives, and lasguns. 32mm bases.
Genestealer Cultist box: Rabble humans without obvious mutations. Minor tyranid bits here and there as armor, and some tyranid style weapons as upgrade options.
Cult Truck: A down armored open bed vehicle in the similar vein to the AM Taurox.
These rumors are rated: POSSIBLE, coming from a combination of known and unknown sources
Deathwatch Kill Team Kit
Kit is built atop the Plastic Sternguard kit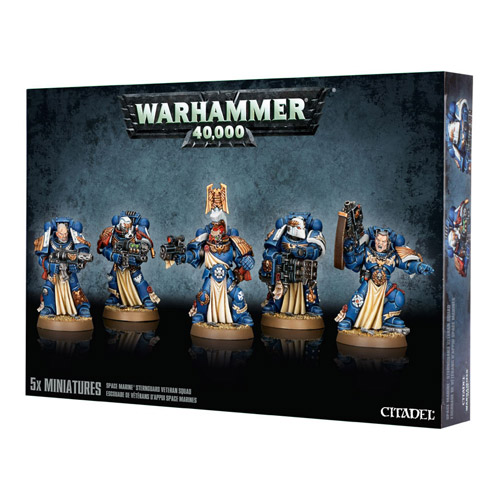 Includes an additional Deathwatch sprue loaded with Killteam bits including:
– Over a dozen shoulderpads (Half Deathwatch logos, half various chapter logos)
– New Deathwatch heads
– Multiple Deathwatch equipment back/powerpacks
– Unique Killteam weapons (both shooting and assault)
– Deathwatch pouches, seals, etc, minor bits.
(Lexicanum)
The drip, drip, drip begins…