Codex Imperial Knights – First Impressions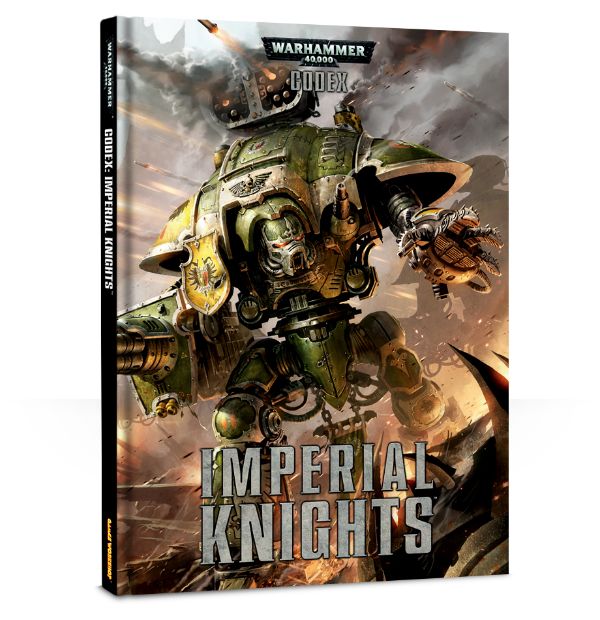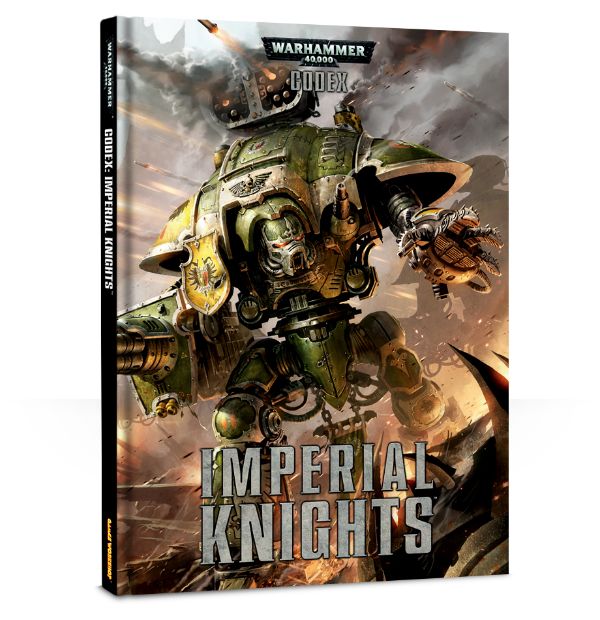 The Knights are walking, the new codex is here! Come take a look inside latest army book from Games Workshop.
It's finally here. The follow-up to last year's initial 2014 release of the Knight Book came out over the weekend, and it looks good.
The new 120 page book come resplendent with great layouts, tons of new artwork, and of course beautiful three quarter shots of all the Knights new and old.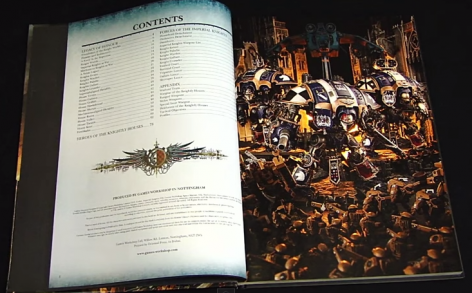 The book itself is divided into four sections, fluff (Knights and House background), unit datasheets/ formations/detachments, painted minis gallery, and the rules appendices.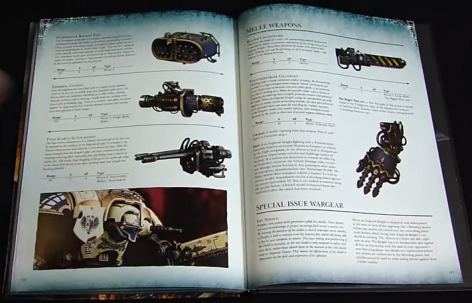 If you love the Knights, you will love the rich and lavish background sections for Knights themselves from their houses, war tactics, and even the Freeblades. Plus between the layouts, paint schemes, and the 'eavy Metal gallery – it's a beautiful looking book!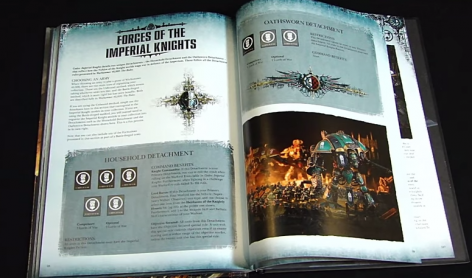 Overall the new codex introduces the three new knights, and the new wargear/weapon options, and their detachments/formations.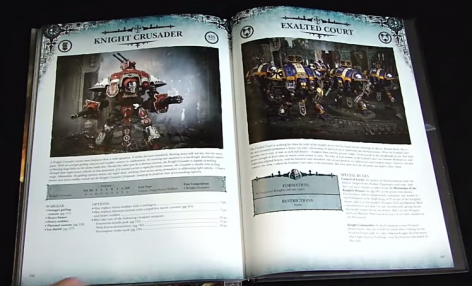 Subscribe to our newsletter!
Get Tabletop, RPG & Pop Culture news delivered directly to your inbox.