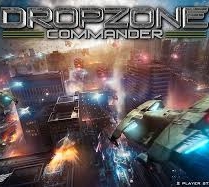 More new releases coming for Dropzone enthusiasts, this time in the form of specialist infantry. Let's take a look.
Hawk Wargames has kept us busy with new releases along the way, and they aren't looking to disappoint any time soon. New infantry kits are hitting the storefront on June 6 (D-Day, anyone?), and it is immediately apparent that they are going for a specialist role this time around. UCM players know the benefit of specialized infantry already in the form of Praetorian Snipers. Now, Hawk is spreading the love around to the other factions as well!
UCM Legionnaire Mortar Teams
I'm very excited to see what effect these guys have on the table. I like the idea of the suppressive support offered by a light mortar section, and if they're anything like the Longbow then we're in for a treat. Smoke rounds and medium AT rounds would be cool, along with the obligatory anti-personnel shells.
Scourge Eviscerators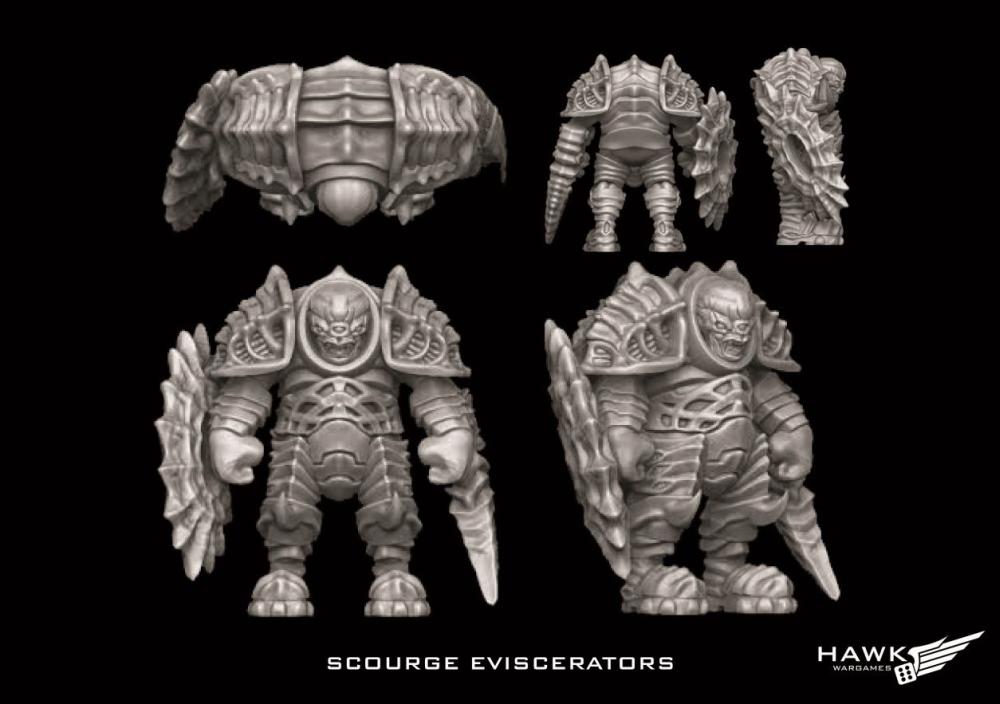 If you've ever had a close encounter with a group of Scourge Destroyers, you know what a mess they can make of even the toughest troops. Add in a massive shield and that gruesome sword, and we're in for what will be the premier CQB unit in the game. Destroyers already tangle with the best of the best and achieve mutually assured destruction. These boys will no doubt tip the melee game further in favor of the Scourge.
PHR Immortal Longreach Team
Despite my oft-repeated love of the Shaltari, these guys win out for me in terms of my favorite addition. I've only just completed my 2,500 point PHR force, and I'm excited to give these sniper teams a go. The Longreach rifle is already a superb piece of hardware; the idea of entire teams toting them really draws my attention! I'm also excited to see what in-game effect their cloaks might have. Something similar to the UCM Praetorian Snipers, I would wager?
Shaltari Ronin
The size of these guys is just incredible, as I've heard Dave discuss a couple of times now how they are more akin to vehicles than actual infantry. I'm excited to see if these guys might be the Shaltari's first true Forward Air Observers as well. The Braves always seem too busy to stop and man a wall, and it clears those expensive War Spears for more air coverage. I'm also eager to see what their fluff is like. If they follow the stories of traditional Ronin, they could have some of the most intriguing fluff in the Shaltari race.
What do my fellow Dropzoners think? Leave your comments below!
For a healthy dose of gaming insanity, visit us at Enter the Maelstrom.