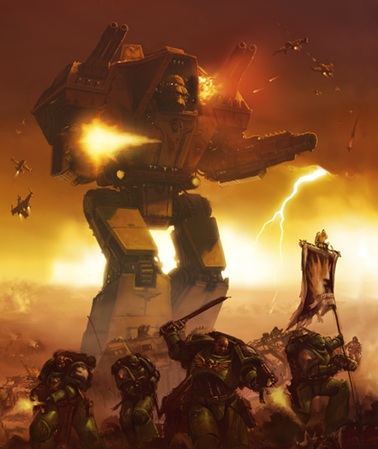 Forge World released another sneak picture today of the weapons for this behemoth. Checkout the latest
Here's a new pictures of what appears to be the carapace mounted Turbo Laser assembly and what looks to be the fearsome Quake Cannon as well. Both clearly dwarf the Space Marine provided for size.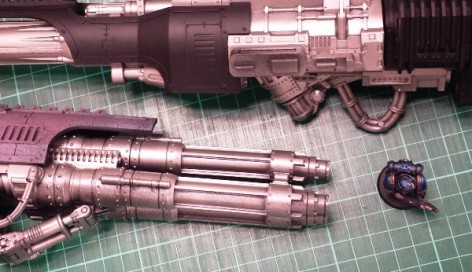 Wow, that will be a big model for sure. I can't wait to see the rest of it! Word on the street is they are getting the first model ready for it's grand unveiling at the re-opening of Warhammer World in May!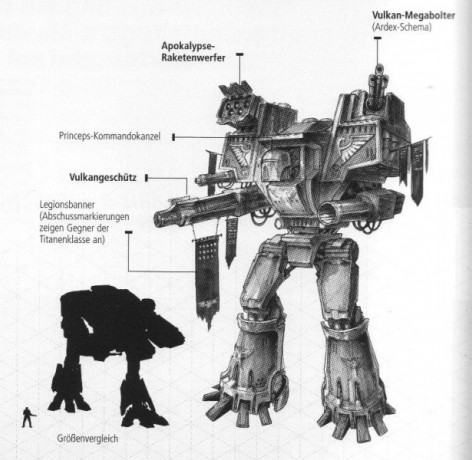 Checkout these rules updates from Apocalypse 1.0 for a taste of what we may see firepower wise from this behemoth shortly.
Looks like we'll see a fully painted Warlord soon, eh?