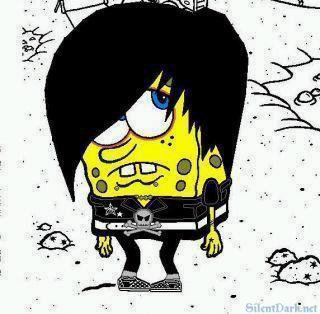 Goatboy here again and today let's start to look at the communities response on Eldar.  I am not a fan of the book as it has too many "good" builds in it.
Plus it has too many – sorry you don't get to play rules in there that makes me think it could use some toning down.  But again – I don't make rules, I don't run an event, so my point of view is not really valid.  I just go to events and even if I don't go to an event that might be a bad thing.
I feel for the TO's that are worried that their investment in terrain, matts, and computers/event systems are at risk especially if a good deal of people are not happy with their decisions.  I always believe you should vote with your wallet and weekend.  If you don't like something then don't go and waste your money on it.  I don't go just for the competition so even if I don't always agree with an event's rules I usually have a good time.  I just look at overall cost for an event and if the cost versus fun factor don't match up that is how I decide to go.
Let's look at some of the thoughts on Eldar that is going around the community.  They range from extreme changes to small tweaks in order to bring things in line.  Like I said – I just care about rules being there and known before I plunk my hard earned PayPal payment down.
1. Changes to D Weapons from normal D to D Scythe D
First thing – this would give failures on 1-2 and no more no save hits.  I really just wish they said that hits never removed saves in the first place for the D but again I don't work at GW and obviously know nothing about making good rules.  Sure this removes the oops I rolled 6's but the hits are still pretty brutal especially with the flamer templates.  In fact it just means you will see D Scythe guys all the time instead of any of the other Wraith Guard options.
This is the easiest of changes and the most likely to happen in a lot of events caring about neutered 40k.  This does make Death Stars still good as there is no way to just ignored all their special protection.  I think the only changes to "shooting" D is needed if anything.  I just don't like things removing all your save options.  I also think if we leave the D set up we need to make events unnerf invisibility.  Or heck we should just play 40 tactical marines each and let Bolter saves decide the game.

2. Limits on Lord of Wars
Almost all events are already limiting Lords of War.  One Wraith Knight is almost not worth it from the games I have seen lately.  I think every army has methods to kill an Imperial Knight and in some ways the GC is easier then others to kill with those options.  In fact I have seen so many Grav Centurions that just do not give a rats bootie about a Wraith Knight and their GC status.  While 3+ Wraith Knights might be too much just one seems to be fine.  It does suck for all those Eldar players that had 2+ in their collections.  I guess you can take off the arms and make a sword and board knight now instead of the default lance set up.
I would say more people would argue for more Lords of War if the other armies with a multiple choice LoW Army list have weak or expensive Lord of War Options. Necrons Lords of Wars are not that strong and cost a bit too much and the Khorne Daemonkin Lord of Skulls can't really fit 2 in a normal tournament list.  I would think the only other book with well costed Lords of War coming would be a new Nid book if they decided to release some kind of crazy Brood Mother thing.  Still that could be what only 2 months away if things are crazy at GW.
3. Banned or limiting Formations
Right now Eldar have some strong formation options that could be too much for most armies.  The Seer Council is a pretty crazy formation that breaks a lot of "rules" and gives the Eldar player a extreme advantage.  I think if events let up on some of the sources limits it could help limit that with some armies getting much needed answers to units like this.  Still – I find it we have to see more games to really decide if any formation is too much to deal with.  I think most super invested units get lost when Maelstrom doesn't work out for them.
It gets hard as we have no real group or environment that tries to keep things in balance.  Look at Magic and how they constantly keep a monitor on the game.  I think the break neck release schedule keeps that type of data hard to gather.  You have events monthly but each one has different rules a lot of the time as well as new books that keep coming out.  It gets hard to see true data that makes any kind of "banning/limiting thoughts" kind of pointless.  We just go by our gut feelings and hope that people still come to an event that tries to limit and keep everyone having fun.
4. Unit option changes
The other big fight is the idea that maybe some things options are just too good.  The Scat Bike comes to mind for a lot of players as they shoot a crap ton of bullets at you.  I haven't played against  one yet so I have no real opinion beyond the normal arm chair general's use of math to try and validate opinions.  I think it is good but until I see bike armies crushing me and everyone else locally I can't make a true opinion.
In fact the only thing I can make a true thought on is that ranged D is a pain to play against, stomps can suck if they roll that 6 a lot, and I have always hated playing against or with Eldar.  I just don't like the army at all.  I think it went from being a finesse army to a blunt fisted force of Tough Internet guy nonsense.  I think I would rather lose with models I like then to try and replace the thrill of winning with an army that everyone else brings to win.
In conclusion that only things I would even think about changing – limits on Lord of Wars, probably make all D Weapons shoot the same as the D Scythe, and seriously look at making stomps less soul crushing.  I wonder if allowing Look Out Sirs for characters stomped might be a good option for that dreaded 6 roll.  It makes you have to think – should I bring friends in this suicidal charge?  It also feels fluffy as your second in command pushes you out of the way from the sheer bulk of a Wraith Boned Super monster.
What are your thoughts?  Have you played a few games with or versus the new Eldar?  Are everyone's fears just pointless?  Is the sky not falling?  Next week I hope to read up on the new Knight book as the new weapon options seem interesting.  Will see if they bring a new super formation that is called the FU With my Fist Super Wolverine Lance!