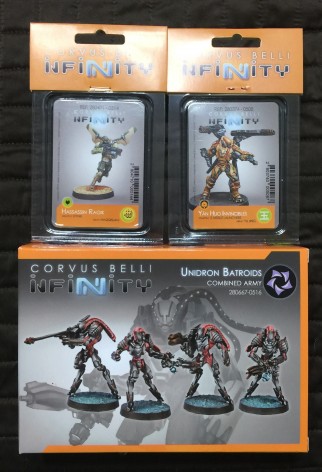 Let's pry open this packaging and get a closer look at the cool models released for Infinity last February.
If you live in the states these were really more like March releases. And this this isn't even all of them. There were also the new starter sets for PanOceania and the Nomads. Since these are the same models from Operation Icestorm, you've already seen them in the Icestorm Unboxing article. And if you want to see a different paint scheme on the PanO starter check out this article.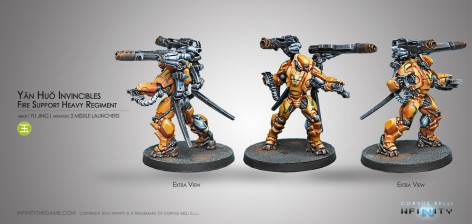 We'll start with this ridiculous behemoth. He must have liked Edge of Tomorrow just as much as I did because he is rocking some similar shoulder cannons. I don't think he looks as good doing it as Emily Blunt though.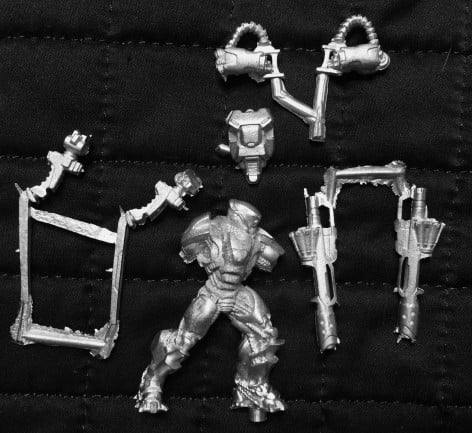 Here's the model. Seven pieces might seem excessive, but all the models released for Infinity in the last few months have been a breeze to assemble. They have tons of pegs to make sure everything fits together great. I've almost forgotten how to pin.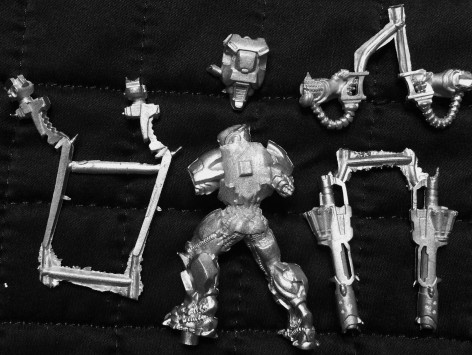 Here's a shot from the other side. There's one of those pegs I was talking about right in the middle of his back. There are two more on the backpack for his shoulder mounts to go into.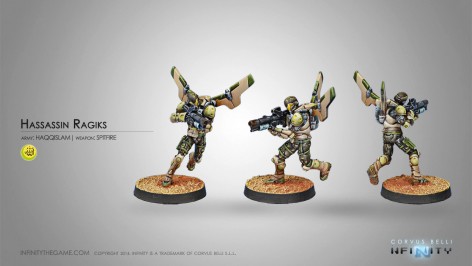 Man these Ragiks sure can be a pain in, dropping out of the sky behind my lines.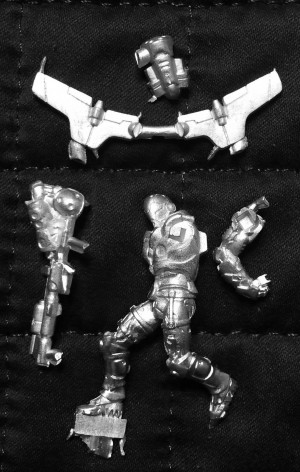 Only Haqqislamites get the cool visors, and the retro style shoulderpads.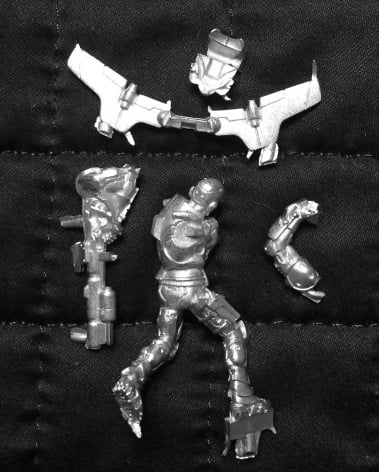 The wings may also seem a bit old fashioned for drop troops like these, but if your survival rate is less than than 10% you might as well look cool when you go to work.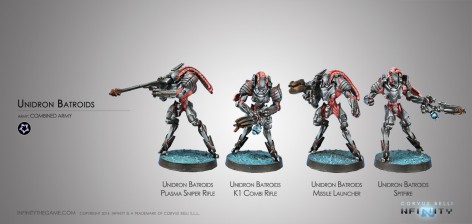 Here are some old friends back with some new weapons.

Part machine, part biological organism grown in a vat, the Batroids can now rain new forms of death on the enemies of the Combined Army.
And here are these cool new weapons. Love that crazy looking Plasma Sniper. Then going down it's a Spitfire, ML, and then a K1 combi rifle.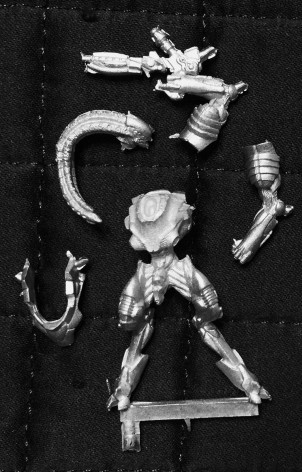 These new Batroids use the same bodies as these here that I unboxed back in January along with the rest of the new Combined Army Starter box.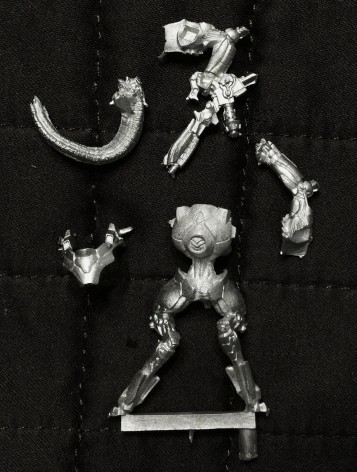 I'm totally fine with them reusing parts, although I suspect there is at least one gamer out there in the world who will no doubt feel cheated. I love these models. I'm more than happy to have some more.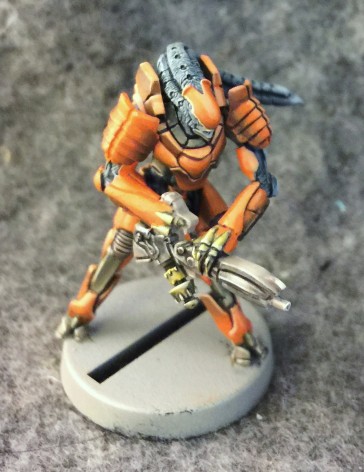 In fact I've already started painting up my own Combined army force. This guy's getting close. I love painting Infinity models but they do take awhile.
~Hope you enjoyed the article. There's plenty more Infinity coming so make sure to keep checking back.