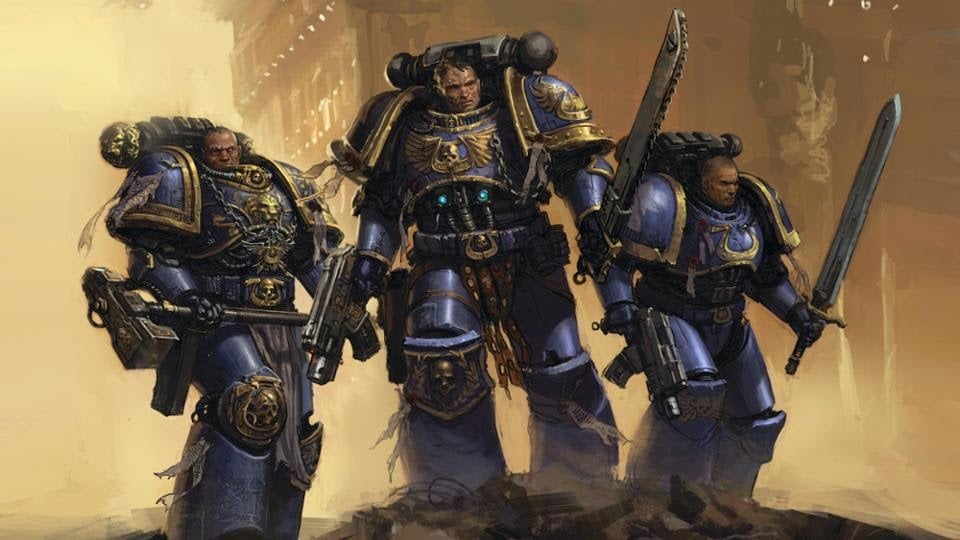 Oh boy, check out the latest images of the new Codex Space Marines that broke this weekend! It's pretty awesome!
images via B&C's Neratius 5-30-2015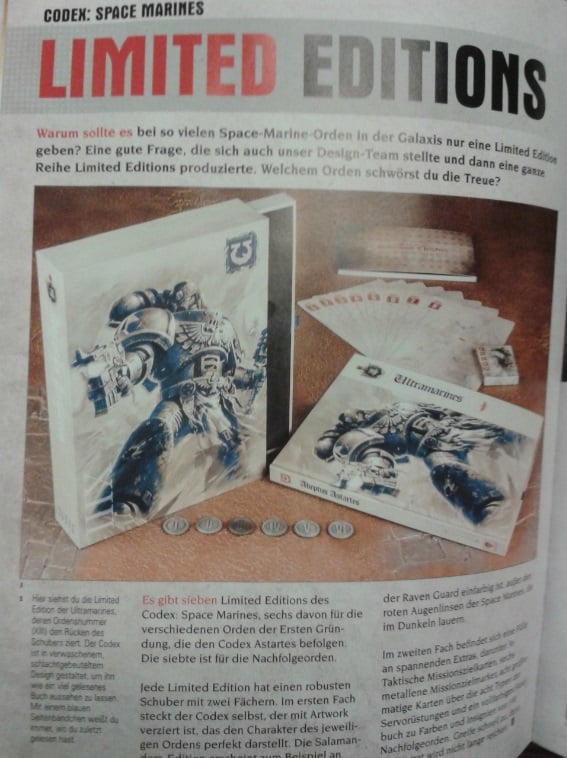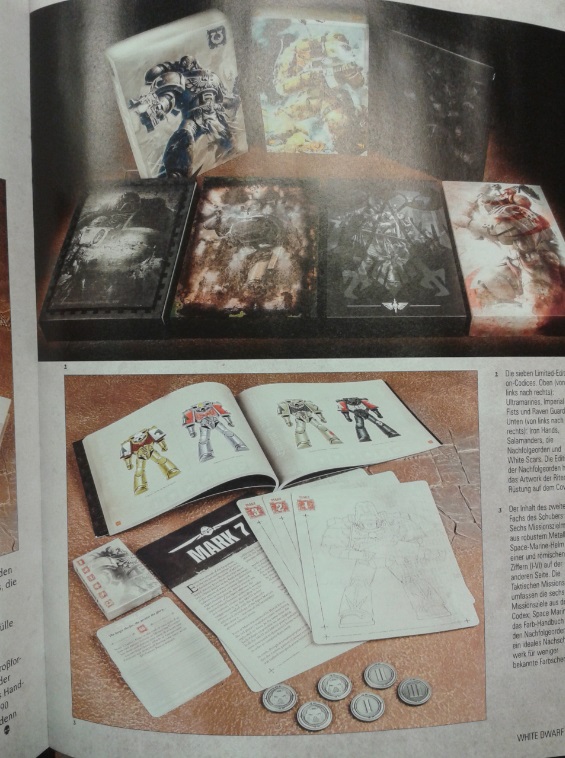 Now THAT is a monster of a limited edition there. I'm loving the chapter color scheme artbook. The faux-metal tokens – not so much.
~So hands up, who actually buys the limited editions?  Are they worth it?