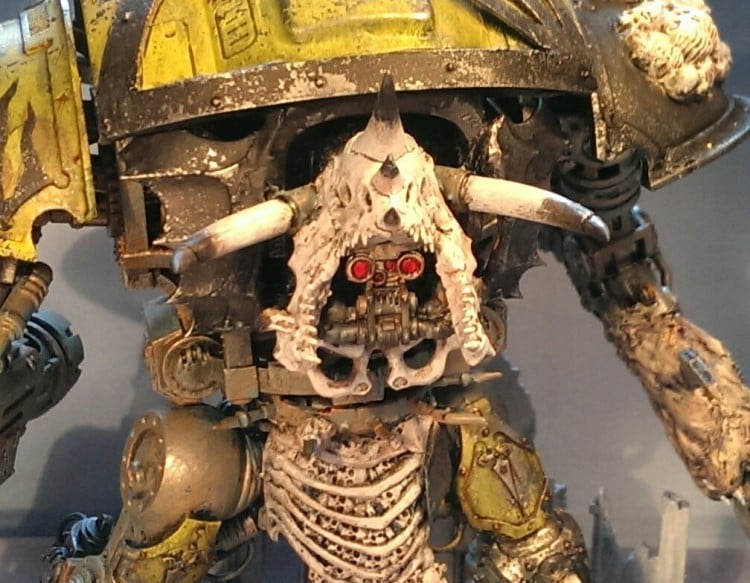 Okay so forget about a warband, I want a full blown army! Kicking it off with my Chaos Knight Titan!
Hi! I`m Tommy from the blog bigbossredskullz. I'm also on Facebook. I've got a new army on the go. It'll be a full blown Adeptus Mechanicus force but I'll build, convert and paint them like Dark Mechanicus.
Alton the Reborn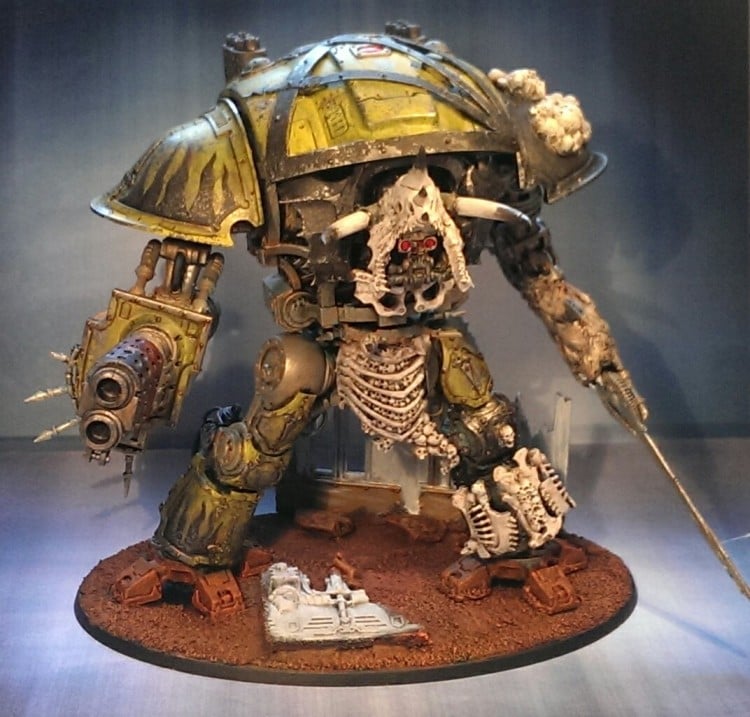 I went with the same scheme as on the Onager Stalkertank and the Skitarii I've already painted for the INQ28 warband. Happy I did, yellow is awesome.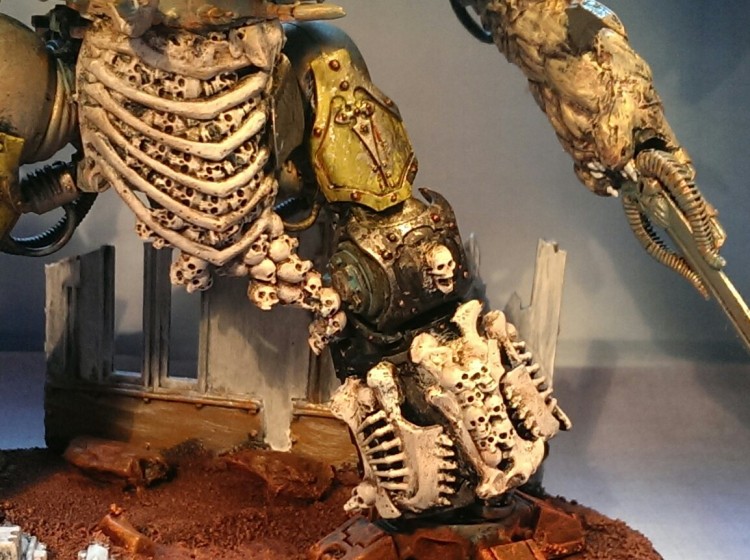 Remains from his victims fixed to his armour.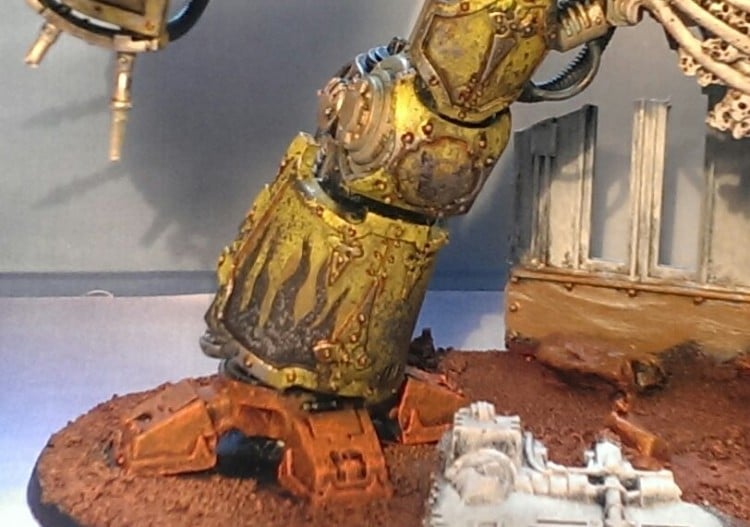 Alternative Legio Magna marking.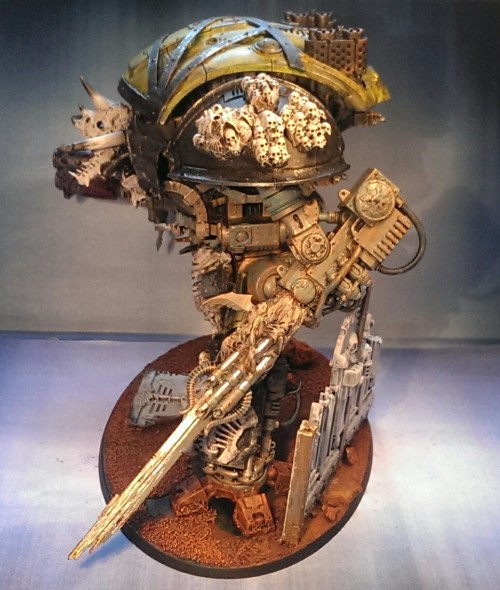 Pauldron full of remains from past victims. Also his bound daemon sword with integrated heavy stubber.
Close-up of the bound daemon.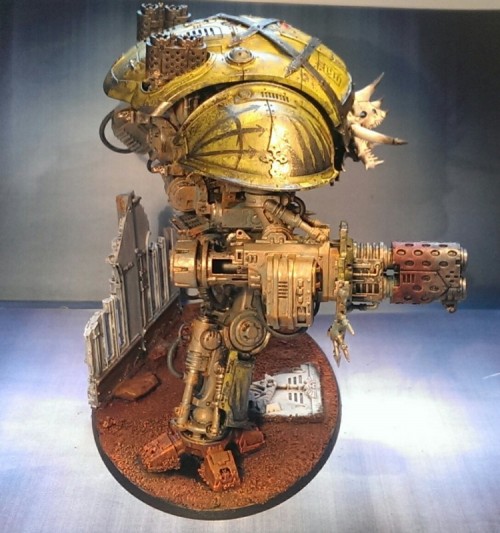 The thermal cannon is seldom allowed to cool down.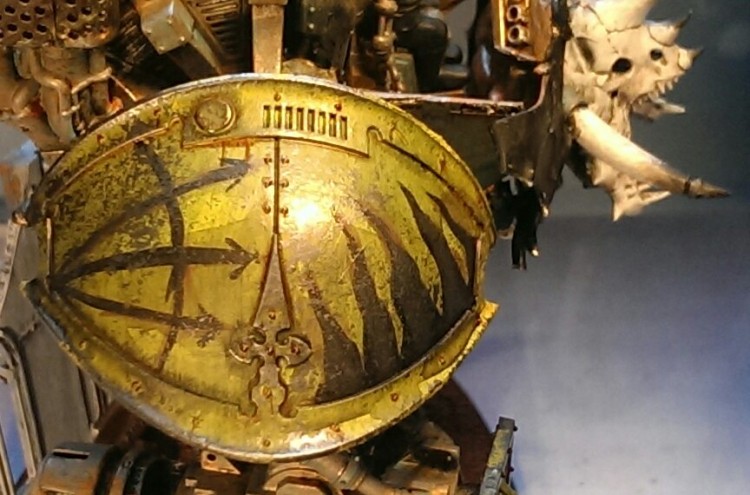 Sporting his new allegiances. The Dark Gods and Legio Magna.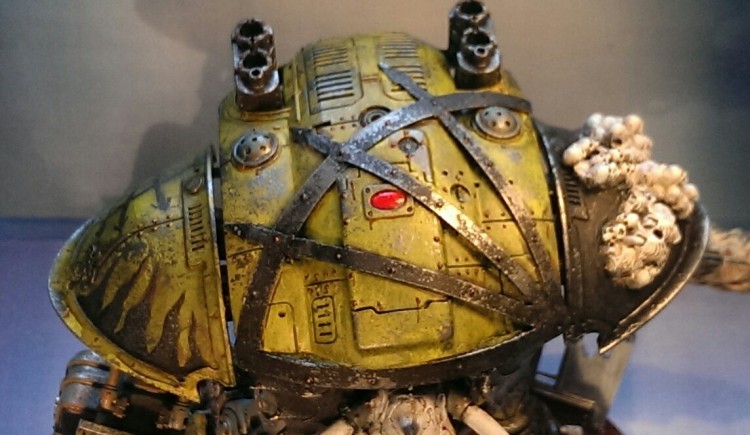 A giant symbol showing his dedication.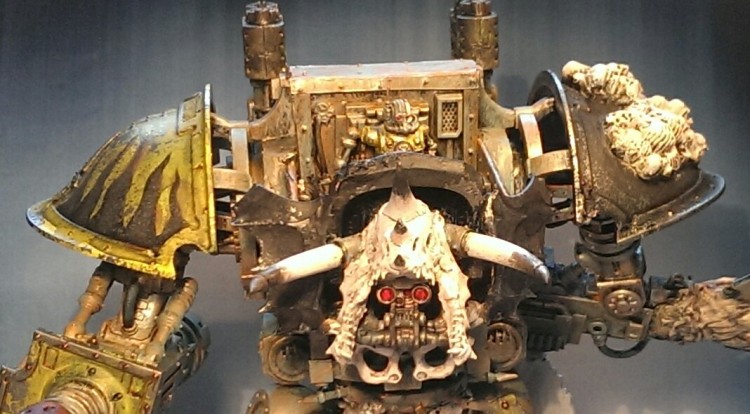 Ziost, master of Alton the Reborn.
That's it for this week! For all of the WiPs and PiPs, check out my blog or my Facebook page. I update several times a week!
My first knight and I'm ready for more! Do you want to see more Chaos Knight Titans from me?