Super Dungeon Explore: Forgotten King – Inside the Box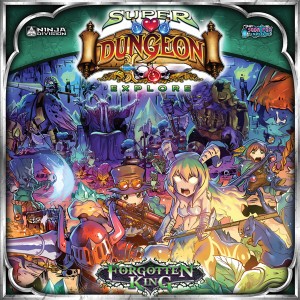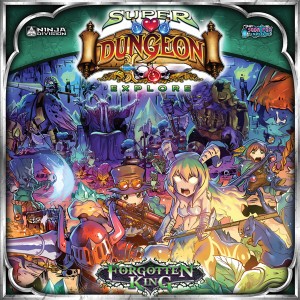 BoLS pulls the shrinkwrap off of Soda Pop's new release – and it is an IMPRESSIVE sight!  Come check it out.
Take it away AdamHarry:
Bring the video game console to your tabletop with Super Dungeon Explore! Build a party of brave Heroes to battle through classic hack-and-slash dungeons and defeat the villainous dungeon boss. Beautiful, fully assembled, 16-Bit inspired miniatures bring the game to life over lavishly illustrated dungeon tiles featuring the unique locales of Crystalia.
Two complete game modes—Classic and Arcade—allow you to play either cooperatively as the Heroes against an automated dungeon; or adventurously with a game master controlling the monsters.
Super Dungeon Explore: Forgotten King is the new edition of everyone's favorite chibi dungeon adventure game. Play as a party of Heroes to slay hordes of monsters and defeat the dungeon boss. Featuring updated rules and two gameplay modes, Super Dungeon Explore, is faster and more exciting than ever! Easy to learn, yet full of tactical depth to keep you coming back game after game, Super Dungeon Explore: Forgotten King, brings 8-Bit video game style, adventure to your tabletop as only Soda Pop Miniatures can!
Highlights:
1-6 Players
Cooperative or Competitive Board Game
90 – 120 Minute Playtime
Retro Video Game, Chibi Anime Theme
Fully Assembled and Ready to Play!
Product Information:
NJD Code: SPM210501
Studio: Soda Pop Miniatures
Game: Super Dungeon Explore
Price: $99.95
Materials: Plastic Models, Cards, Books, and Game Boards
Packaging: Box (12″ x 12″ x 4″)
Release Date: May 6, 2015
Contents:
58 Fully Assembled Plastic Models
32-page Full Color Classic Mode Rulebook
40-page Full Color Arcade Mode Rulebook
20-page Full Color Explorer's Handbook
6 Fully Illustrated, Double-Sided Dungeon Tiles
150+ Full Color Game Tokens
150+ Full Color, Double-Sided Game Tokens
~We'll be getting in a game soon just for you folks!