Terminator Genisys from Warlord Almost Here!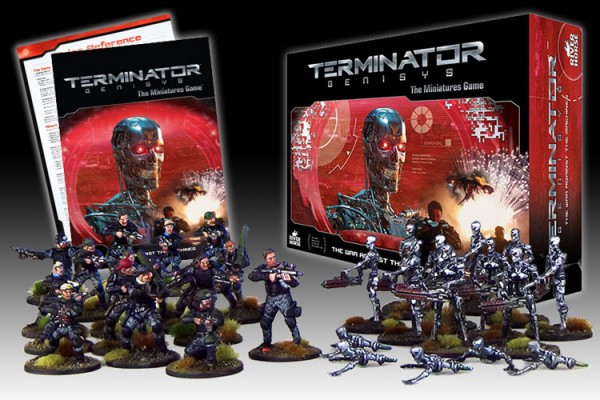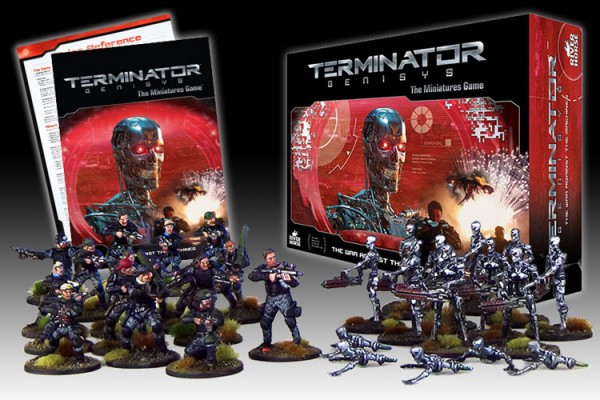 The waiting is almost over – the Terminator: Genisys Miniatures Game ships on June 4th and is already available to pre-order! Now you can try to stem the tide of machines hell bent on wiping out humanity or wield your robotic forces to a new age of machine rule…
Warlord has launched  launched the Terminator Genisys section of their website where you'll be able to find all the news and articles in one place for this eagerly awaited game!
'The War Against the Machines' contains everything that you need to play –
– 31 stunning plastic miniatures designed to be ready for action in minutes. No glue is required, thanks to their push-fit design,  they come in two clear different plastic colours (metallic grey for the Terminators and army green for the Resistance) to make sure you recognise your forces easily amidst the fog of war.
– A bonus metal Kyle Reese character miniature to join the Resistance fighters, providing them with special command abilities and heroic traits.
– 128 page Rulebook that allows you to explore every game possibility; starting from the contents of the box but allowing you to expand with the upcoming range of heroes, commanders, troop types and vehicles expected during the year ahead.

– A full-colour 2'x3′ double-sided gaming mat, cardboard measuring templates and a set of cardboard terrain to make it a game truly ready out of the box, so you'll be up and running in no time at all.
Subscribe to our newsletter!
Get Tabletop, RPG & Pop Culture news delivered directly to your inbox.
And check out Alessio unboxing the game:

~ Terminator Genisys ships on June 4th