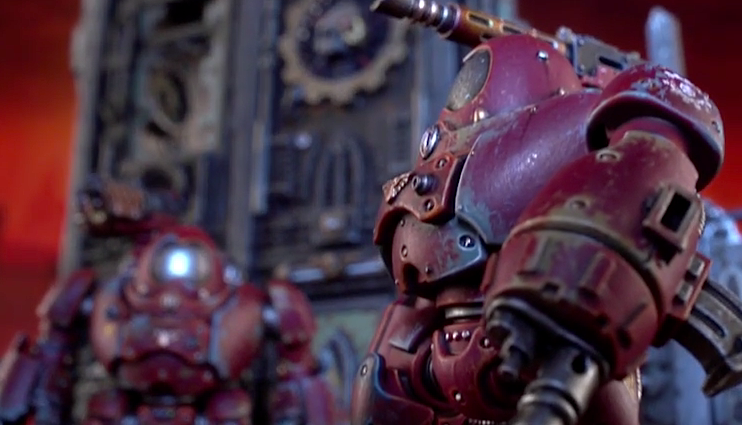 Here come the stunning new Kastelan Robots!  Wow, look at these miniatures in the round!  You'll be surprised!

Ohh, look at that cinematography.  The depth of field, the pans, the closeups.  Someone at GW is having a great time with their camera.
I'm pretty impressed with the Datasmith.  That guy looks really good, just dripping with techno do-dads.  The Kastelans themselves are still an up-hill sell for me.  I like the retro golden-age sci-fi bodies, but that faceplate is still leaving me non-plussed.  I'm hoping to see someone pull off an interesting take on the faceplate paintjob that can bring the model together for me.
~What's your artistic opinion on the new kit?