White Dwarf #69 Cult Mechanicus Review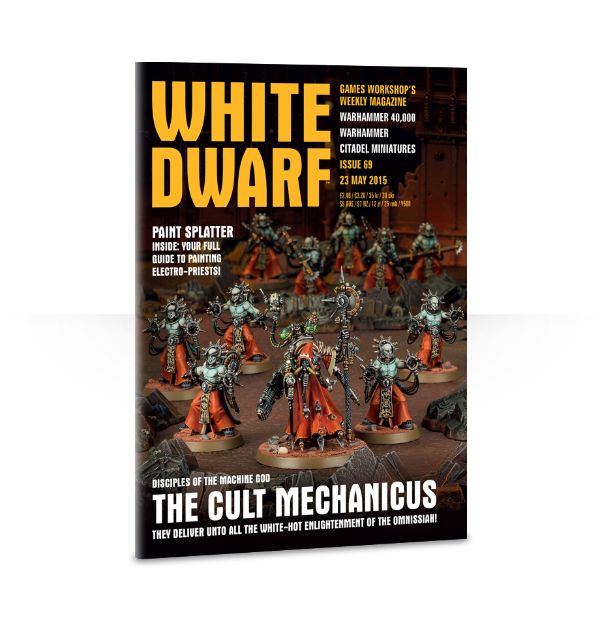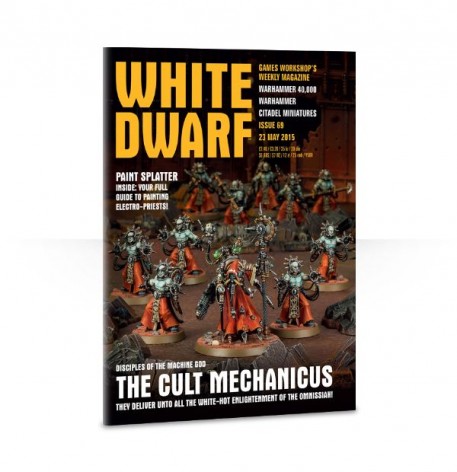 A new martian leader emerges! Come see the new models and rules for Wave 3 of the Cult Mechancius release!
White Dwarf Issue 69 is here showcasing the new Electro Priests, their new HQ model the Tech-Preist Dominus, and the rules for both!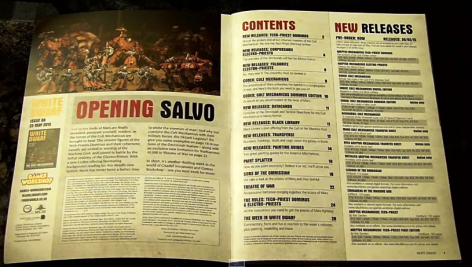 If you were waiting for a HQ model for the Ad Mech, he's finally here. Are releasing are a grip of custom decals, new painting guides, and a limited Edition Codex as well!
This issue also contains what may prove to be a very interesting multi-codex formations using both Ad Mech and the new Imperial Knight codex books.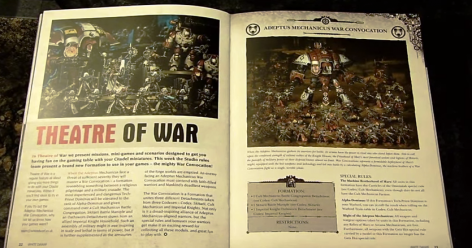 Get the new units looking fresh with the techniques in the latest awesome Paint Splatter article.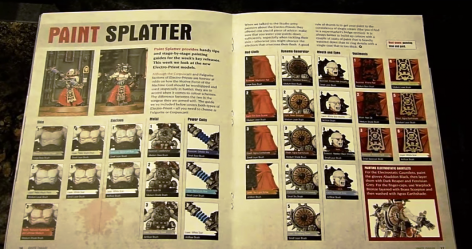 This week's White Dwarf teaser of Strike Fast, Strike Hard may indicate new Astartes based off their 'spear-tip' and lightning strike tactics.
Subscribe to our newsletter!
Get Tabletop, RPG & Pop Culture news delivered directly to your inbox.
And the teaser from this week's paint splatter feature: 'painting blue and gold' may indicate the Space Marines are up next release wise
Chock full of new Adeptus Mechanicus rules, this is another 'must have' issue rules-wise, don't miss it!