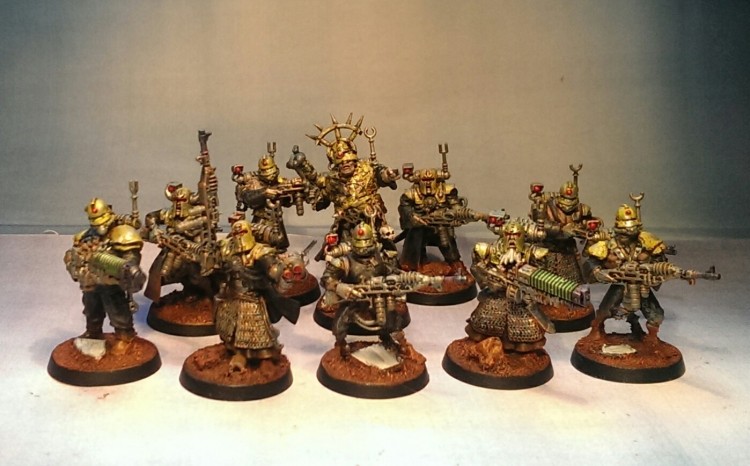 Fielding an army means having infantry – at least in my opinion! Here's two skitarii units.
Hi! I`m Tommy from the blog bigbossredskullz. I'm also on Facebook. I've got a new army on the go. It'll be a full blown Adeptus Mechanicus force but I'll build, convert and paint them like Dark Mechanicus.
Skitarii Vanguard
I only bought one box of skitarii so I would have to kitbash at least two full units from it. The first unit I made was the tech-cultists (count-as vanguard) with my Alpha Prime Skitarii warlord.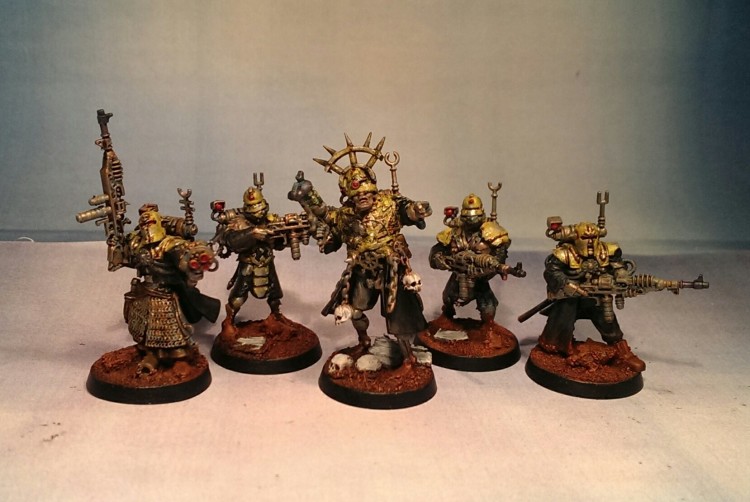 I just mixed and matched various kits.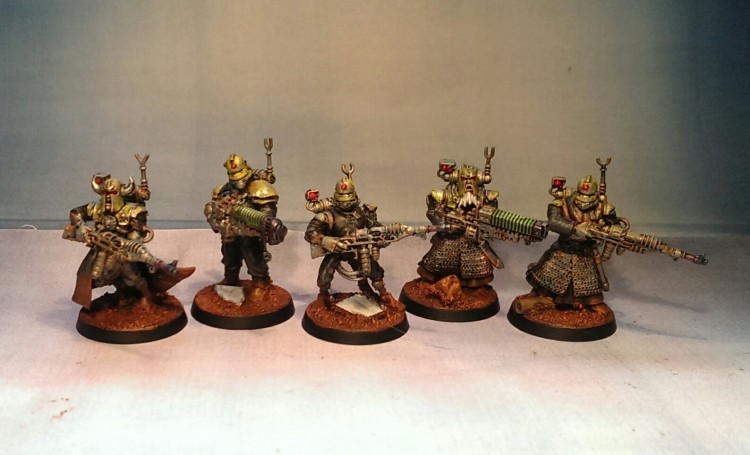 The end result is quite feral in a techno-barbarian ish way.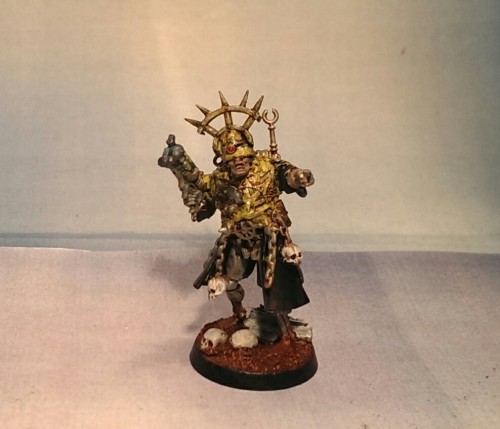 The warlord has been in his share of wars! He consists of so many various parts I can't remember half of them.
Skitarii Rangers
For this unit I went for a more monotone but atmospheric look.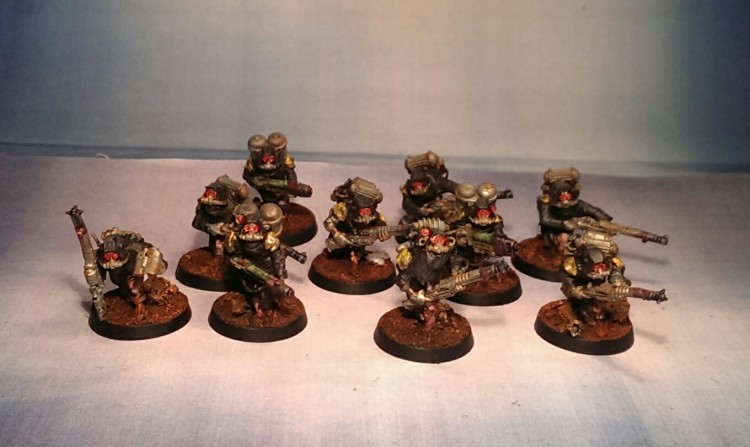 These are a mix of skitarii, skaven clan rats and Imperial Guard bits.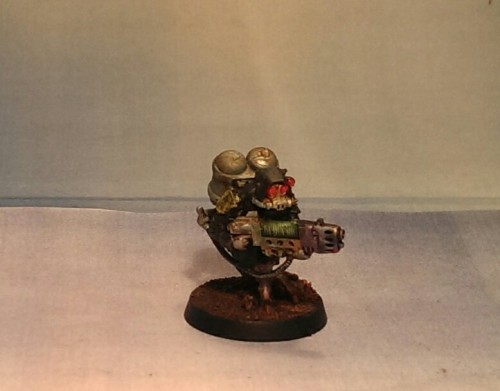 My homemade arc rifle. Not too bad I think as the plasma caliver and the arc rifle are basically just plasma gun variants in the first place.
That's it for this week! For all of the WiPs and PiPs, check out my blog or my Facebook page. I update several times a week!
Two units of skitarii done, time for some big things again I think! Thoughts on my Dark Mechanicus skitarii?