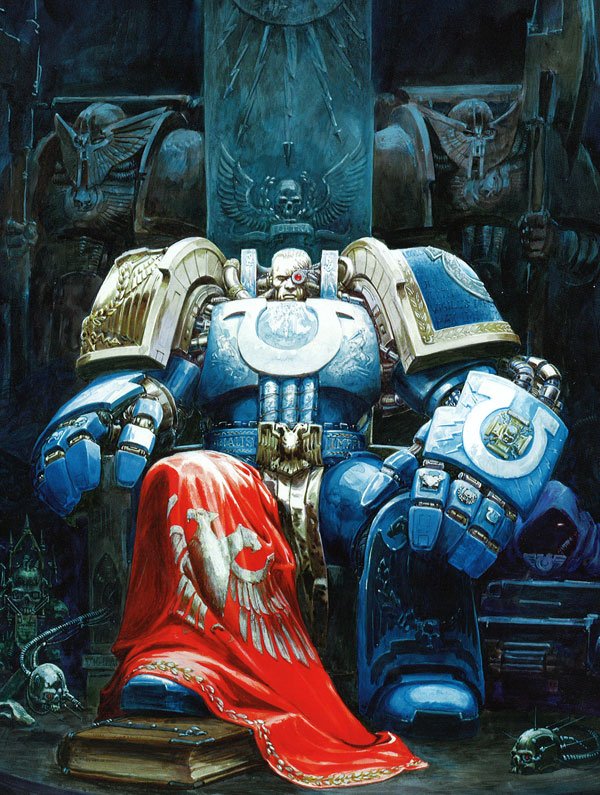 The Space Marines are coming your way this week with new minis, a new codex for next week.  Get in here!
Via Bolter and Chainsword's Neratius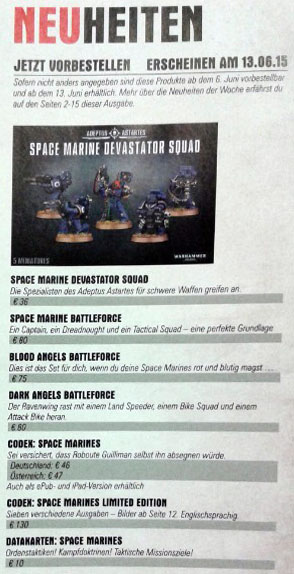 OK, so based on this we are getting:
– 2 weeks of Space Marines
– 1 week of Dark Angels
Then a few things to notice.  The codex is the same price in Euros as the Craftworld Eldar, so it should have a matching price in USD and Pound Sterling. Second, is it just me, or do the Battleforce boxes seem a bit expensive for their contents?  Finally, be careful with those Supplemental Codices.  It looks like Clan Raukaan and Dentinels of Terra are quickly disappearing from the various online stores.  They might not not survive the new Astartes Codex.
~So who's up for these?