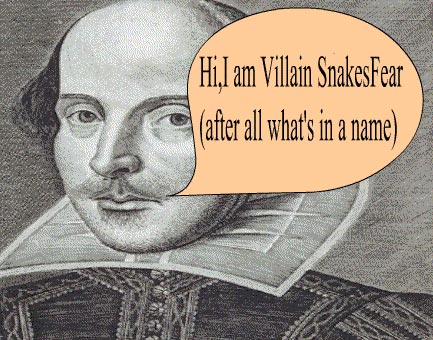 What's in a name? A rose by any other name would smell just as sweet right? GW is banking on the complete opposite.
Interesting name choice, Age of Sigmar; I don't think it was a random, in fact I believe a lot of thought went into this name selection. I previously wrote an article as to why GW needed to reboot Warhammer, which I will summarize quickly here;
It was getting stale and dated, especially when compared to some of the new competitors out there (Warmachine for example).
It was becoming financially unviable: the costs associated with storing, maintaining and shipping a massive and complicated inventory with dwindling sales.
GW is having trouble protecting its current version Warhammer IP (intellectual property) and 3rd parties were running rampant producing generic models and selling them for cheaper online.
The game had itself grown in size and scale; the start up costs to the customer are high and intimidating, thus new players were not getting into the hobby.
The answer to why GW choose the name "Age of Sigmar" is their solution to problems 2) and 3) above. Let's look at these problems a bit closer. GW needs to maintain a massive game (hundreds possibly thousands of boxed sets/clampacks/books/accessories). To do so it needs to maintain a large bureaucracy (manufacturing infrastructure, shipping infrastructure, game design infrastructure, HR, advertising and accounting departments); however, its IP is not well protected. Therefore they'll go through the trouble of designing the game, designing the models, making the story, paying the advertising and retail prices to bring it to you, but someone in China or Russia is going to recreate it and sell if for cheaper; and unless it's a complete recast, this is completely legal. Why? Well who invented High Elves, GW or Tolkien? How about Wood Elves? Tolkien again. The Dwarves we find in Warhammer are also Tolkien's. Brettonia? That's right out of history books; as are most of the human realms. What's my point? GW needs to charge higher prices than most; however its IP is not strong enough to protect them from knock-offs.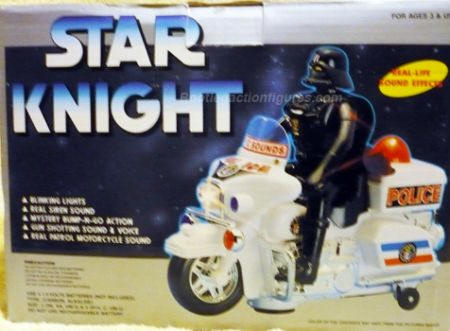 Solution? Redo the IP! Specifically, go back to where it all started, the Age of Sigmar! 40K did this in part with the Horus Heresy and look how well it worked. By going back to its roots, that GW wrote themselves, they can now reinvent their IP and most importantly, protect it. high elves, dark elves and wood elves? Nope. During the Age of Sigmar there was only one nation of Elves. These "new" elves are going to be GW originals, and thus will be protected from knock offs. We can expect to see this for each and every faction. This is, from what I can see, the only solution to their problem. And so far the evidence seems to indicate this is the case. The factions that are staying that are generic (elves, undead, orcs and humans) are getting a massive overhaul with significant changes to their look/feel and whole new range of models. The factions that are GW originals (Chaos and Skaven) are staying and getting a breath of fresh air. The other generic races that are just too generic to really redo (dwarves and Ogres) are getting folded in with the others.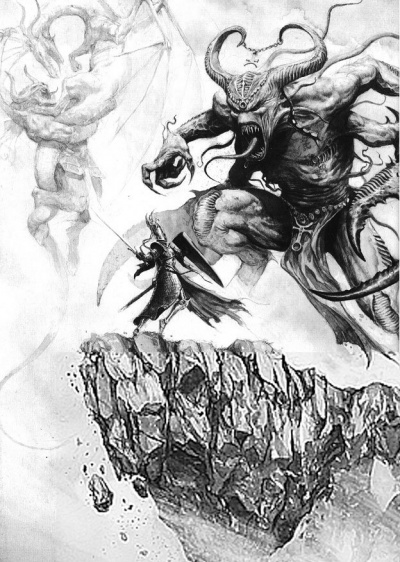 Interestingly, the fluff they wrote years and years ago gave them the tools necessary to do this. What if Aenarion and Caledor failed to create the magic sucking vortex on Ulthuan? You see the vortex the elves created to save the world was also a temporal one. It mentions in every edition of High Elf book that Caledor and his retinue of mages we're doomed to fight in the epicenter of the vortex for all eternity; time never passed for them. When this Vortex was eventually destroyed in the End Times, maybe we jump back in time? Maybe everyone from the past jumps in to the future? Who cares, the point is this one little piece of fluff gave them an out to redo the whole Warhammer world.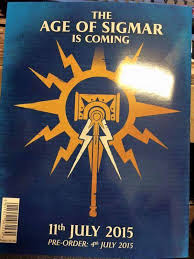 So, why the name "Age of Sigmar?" GW is taking a bold step. They are redoing their game and rewriting the fluff to protect their IP from the knockoffs.
We're going back to the beginning folks, and I for one am excited to see where this rabbit hole comes out! How about you, excited to see an all original Warhammer, or will you become a grumbling long beard and bemoan the new and finicky?