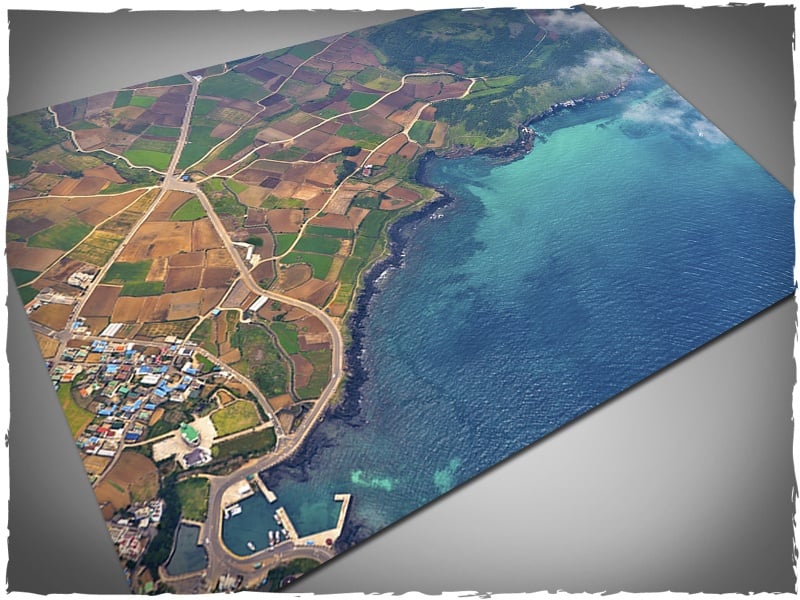 Deep-Cut Stuido's new Aerial Combat Mat looks awesome – If you want a realistic aerial map you gotta check this out!
via Deep-Cut Studios
Another new gaming mat release! Our latest addition to miniature games mats is a dedication to everybody who loves aerial combats. The mat is available as 4×6 size background or two separate 3×4 size mats that make one continuous 4×6 size image. Manufactured on PVC for heavy duty usage or synthetic cloth for ultra-portability they are a must have for dogfight lovers. Check them out at our website!
This is an amazing aerial shot – you can see the depth of the seas and the clouds on the side! I could totally see this for use in any game involving planes or boats or BOTH! Dystopian Wars or Wings of Glory players: this map will make your games look gorgeous!
Anyone else want a giant sea map for naval games now!?